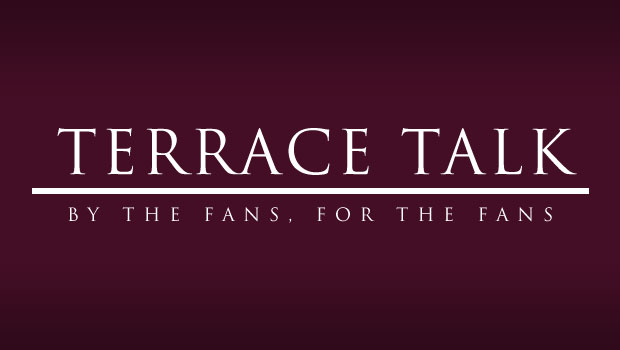 The initial surge of transfer activity by Lambert brought a real burst of positive vibes to many a Villan. This site was gushing no more than a month ago with praise and with high hopes for the season. Fast forward a few short weeks and suddenly there is a concern. It seems that because we haven't continued in the same vein, and clubs around us have signed perceived "quality" an air of pessimism has crept in. "Air of the grass is greener" has become apparent.
Now, I'm not one for throwing it all in and expecting huge expectations of the team; I'm not expecting, suddenly, to be competing for European places, though I'm also saying it isn't impossible. We just don't know what will happen and this requires a leap of faith and support on our part. This is a leap some are unwilling to take, preferring to safely anchor them selves to the limitations of what they see in the squad. I'll say it again though, we just just don't know.
Confidence breeds confidence, positivity breeds positivity, but this is also true of the opposite.
Last season we entered "knowing" Darren Bent was a decent goal scorer; knowing Dunne would add experience to the defense; knowing Given was a decent – if not aging – keeper. The unknowns of Benteke (touted as backup for Bent, or Bents' big man to play off), Lowton, and Westwood as ones for the future and a group of (not so youthful) youth products who had never been given a real chance to perform. Who where the stand out players again?
I am not saying we should go in to this season with our eyes closed, I think we all recognise some of the limitations of the squad last season. I think we all recognise that tactically the defensive cohesion and communication needed to improve.
These are things that I'm sure we will see improvements in, but I do not think Lambert and his coaching staff are miracle workers and it's a process of learning and adapting systems. The constant changes of personnel last season probably didn't help and I expect that with stability of selection will come a more solid foundation for the team.
I am not saying that these positive vibes are/should be born out of naivety or ignorance, acceptance we have a few problems is fine, its more about looking at what we have and the recent past. We have kept one of the best strikers in Europe on the books, not only that got him to sign a new deal. That new deal many only result in a few extra million at the end of the season, but it was a message none the less! We have some of the most promising young players in the Premier League coming through and bonding as a team. We have a potent strike force. We have a team spirit that has not been seen at Villa park since the days of Big Ron, and even then that was a unity built and very different foundations. We actually now have a direction.
Lambert is very much a Musketeer in that regard: "All for one and one for all." The reason Bent and Ireland are not involved is not down to ability that much is clear. All we can do is control what is is out hands. Our support, our encouragement, our positivity.
The vibes around Villa park give the players confidence to keep trying, the energy to keep going, the bravery to throw them selves in. If the fans support the players they wont go hiding, they won't just do the simple things, not putting themselves forward to "try something" only to be derided if it doesn't come off.
People bemoan the lack of creativity in the team, I genuinely believe there are players there with a creative spark but I still feel there is an air of caution to their play. Real confidence in the squad was growing the end of the season they proved they can live in this league; not scrape by, but compete and do better. We as fans can only help that. Perhaps with that comes, not a vicious circle but a, virtuous circle…
It's OK to dish out critiques, but doing it constructively with bare hard facts and doing it with a sense of balance is needed.
Let's go in to the season with our eyes open, we know our weakness, but we also know our strengths. I'm not suggesting we ignore what we could do better, but lets not ignore what we're good at.
We don't want hinder any progress that team may have with slating from the stands.
Let's actually be the 12th man…
Let's… erm how do I put this…. erm…
#COMETOGETHER
UTV