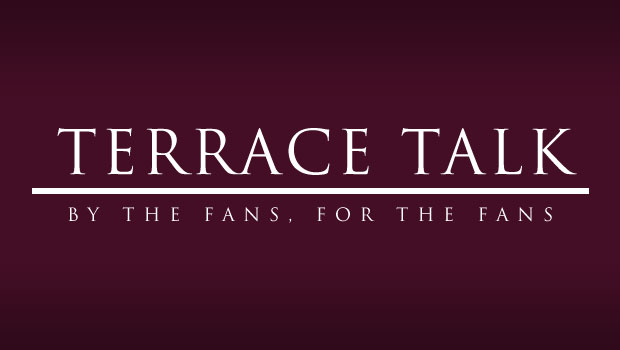 With our summer transfer business seemingly over, and having had to occupy myself during thirteen hour night shifts this past month, I have found myself paying more and more attention to the activity of other clubs. While I can't deny that it isn't anything but dull to read about clubs that I frankly couldn't care less about, it has led me to consider how it is to support Aston Villa compared to certain other clubs and I have to admit I believe that sometimes we don't realise how lucky we are to support a club owned by Randy Lerner.
Now those of you who are still reading, hear me out: I do not believe that the man is perfect. The near total disaster of 'the five year plan' amongst other episodes show that he's just as capable (some may argue even more so) of making mistakes as the rest of us, and some of his have been very costly and frustrating.
However, looking at other clubs has had me believe that there is some truth in the grass being no greener on the other side. The ongoing circus at St. James' Park, where Mike Ashley's employment of the village idiot as director of football add to a series of moves that can only have been made with the intention of alienating the fans is perhaps testimony to this. With Newcastle still yet to have made their first signing only weeks from the new season, despite their very public pursuit of the very publicly available Darren Bent the club are at real risk of shooting themselves in the foot.
Compare this to the way in which Villa handled their transfer business this summer; Lambert had his budget, his targets, and went out got it done. What's more is that this approach to transfer dealings and reluctance to go out and make obviously necessary squad improvements is not a phenomenon that is exclusive to Newcastle United. Another Villa striker that was quite publicly tracked this summer is one Christian Benteke, who Tottenham, unwilling to pay the asking price, failed to sign. As they did with David Villa. Arsenal risk doing the same with Luis Suarez at this rate, as they did with Higuain. It seems that the problem with these two is a lack of ambition, or perhaps nerve, at clubs in much stronger than ours, who one would assume would be able to afford such signings, especially given the impact they could have on the clubs' respective title challenges.
I understand that we've not been spending anywhere near the same amounts on our targets, but Lerner has shown in the past a will to do so, and has not shown any real indication that he would never do so again. But he's trying to run a sustainable club; the emphasis is on controlling the wages, not necessarily stemming his investment; understandable given his experiences with one Martin O'Neill. If Lerner wasn't interested in making Villa competitive, I honestly do not believe that he would still be here, or that he would have bought the club in the first place.
For me, the difference between Lerner and the owners and chairmen of other clubs is that he is limited by resources rather than ambition: he is seeking a way to advance the club responsibly and I find it refreshing to have an owner who holds the clubs' best interests at heart.
On a side not, I met a Danish guy in a bar the other night and without much delay asked him his opinions on Helenius and Okore. While he didn't have much to say on Okore (perhaps a good thing?), he said that Helenius is 'good when he's good'. I suppose we'll have to see!