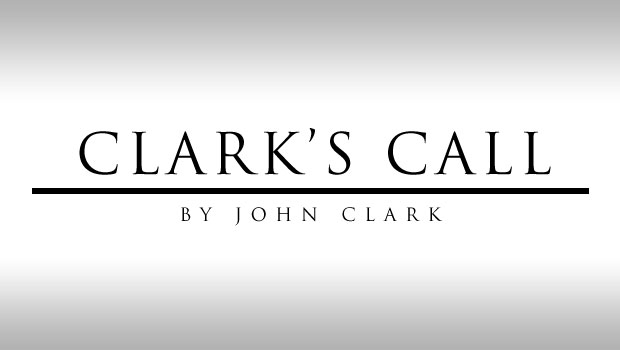 As far as academies go, one would initially have to say of Villa's, "Not much wrong there". Villa's kids have acquitted themselves well in the Reserves League and now the NextGen. Things would seem to be rosy. They're winners. We've got a pipeline.
Yet we keep hearing fans wanting to see our home-grown youth given more of a chance in the first team. And we've seen a succession of managers seemingly put little stock in Villa's Academy products. When the so-called youngsters have played, it's more often been the result of an injury crisis in a thin squad rather than a dedicated effort to bring them along.
With Paul Lambert looking for young, cheap, and hungry talent, you'd think the first place he'd be looking is in his own back yard.
But when he set about rebuilding Villa on the cheap, Lambert went looking primarily in the lower divisions and overseas. As a result, lately we've been hearing that a number of Villa's own are looking to move elsewhere to ply their trade.
So what gives?
As you've no doubt heard me say more than once, managers will generally do what (they think) will make them look good. Or at least not bad. Motivated self interest it's called. But if you're working on a budget, and you've got a solid PL player or two in the making on hand, why would you look elsewhere?
Some possible reasons: Stubbornness, arrogance, short-term thinking, or ass-covering. (Feel free to add to the list.)
Or maybe they're just not good enough.
More than any other recent manager, Lambert has given the Academy players long looks—for whatever reason. Barry Bannan, Ciaran Clark, Nathan Baker, and Andreas Weimann all featured regularly last season. One imagines Gary Gardner would've seen his fair share of time had he been healthy. Chris Herd? Chris Herd has had his shot. Nathan Delfouneso has had some limited opportunities and never seemed able to seize them. Marc Albrighton thrilled then fizzled. And then there's Gabby.
That's not a huge number, is it? Five (sometime) starters? Six, counting Albrighton's stint. Or is it?
We might have to wrap our heads round the fact that the odds simply aren't in the Academy's favor. Of any given 11 or 25 or 37, there might only be one or two who will actually make it—and that would, in reality, be a good return.
So. Have all our recent managers been idiots (easy now)? Do they all have something against youth?
They might. They might prefer players they've identified rather than players someone else picked for them. They might prefer experience because it gives them more cover if things go wrong. As incoming FA Chairman Greg Dykes said to the BBC:
What I recognise is that we have a league system, particularly at Premier League level, where the insecurity of managers is such that: why take the chance on a kid where you can bring someone else in from Croatia, an experienced player who you know won't make the same mistakes that kids inevitably make? That seems to me a great challenge."
As we know all too well, it's not just managerial insecurity but the threat of relegation that plays a factor. Besides, the Croatian might just be a better player.
Let's look at some back-of-the-envelope numbers. Literally.
There are 20 Premier League teams, each with a 25-man roster. That equals 500 PL players. Let's say the UK's population is 60 million, so 30 million men and boys, and perhaps 15 million of them with no interest in, or aptitude for, sport. With 15 million men as the largest eligible pool, that means a UK-born male has a 0.003% (500-in-15,000,000, or 1-in-30,000) chance of being a top-tier footballer.
Getting a bit more precise, there are roughly 19,470,000 in the UK who are 24 and younger, meaning roughly 9,735,000 males. This gives us a 500-in-9,735,00 chance of a boy growing up to be a PL footballer. Or 0.005%. Let's cut that in half, giving us 4,867,500 to choose from. Things are looking up: We get 0.01%
Currently, Villa have 37 players listed on the U21 and Academy squads. If we applied those odds to them, we'd either get 0.185 PL footballers (I know some of you wags are thinking that we got 1/10th of a footballer and his name is Barry Bannan, for whom we won't round up for obvious reasons), or, at a 0.01% chance, we'd get 0.37 footballers. If you're thinking Joe Bennett, remember, we didn't raise him up.
Of course, my numbers are a bit silly. There are all sorts of things we'd need to account for to come up with the true odds. I'm assigning all 500 roster spots to the UK, whereas Dyke says only 36% in the top flight are English (180 players, bringing it back down to a 0.003% chance). And of course, we'd have to look at global populations and leagues, certainly Europe's, South America's, and some of Africa's, to get at the odds.
Long story short, the odds aren't good however you break things down. If Baker, Weimann, and Clark were to stick (plus Gabby), the Academy will certainly have done its job, and bucked the odds. Anyone else breaking through would be a bonus. Just Baker, Weimann, and Gabby would be a good return. Even going by the contribution the five made last season. And let's throw in Gary Cahill. And Craig Gardner. Not bad, eh?
Lambert went out and signed Lowton, Vlaar, Westwood, and Benteke in one summer. Truth be told, we didn't have anyone better on hand.
Villa could scour the UK top-to-bottom for promising kids. But that's more expensive than just buying players from the lower leagues or abroad. We could implement a scientific program for training and evaluating players and bring in hundreds from around the country and overseas. Even more expensive, unless ST75 renovates his kitchen and feeds them all rice and peas.
We could send more kids out on loan. But if, as we've seen, they're competent and not setting the lower leagues on fire, why castigate other players culled from those same divisions who impress the manager more? Is it because they started out somewhere more humble?
Given all that, it seems to me there's nothing much wrong with the Academy. Or the managers who keep "ignoring" those players. We've done alright.
It's our expectations of the Academy that might be off. After all, all of Europe, and increasingly all of the world, is one big Academy. There are feeder clubs everywhere, and Villa actually sit relatively close to the top of the food chain. Strange as that may seem.
We all like the idea of local lads making it to the big time. But really, what are the odds?