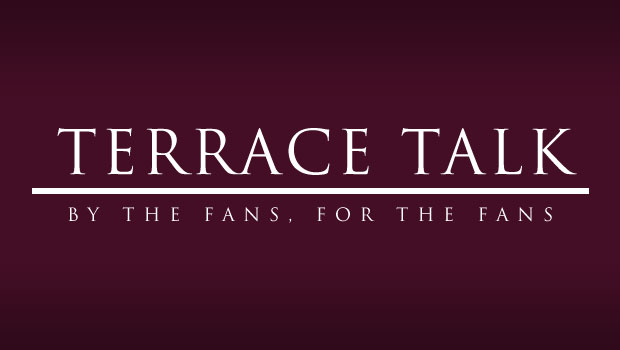 So, who is this Benteke character? Twenty-two years old, and a surprising hot-shot on the pitch with a penchant for off-the-cuff comments, true or false, appearing in the news. A person who supposedly threatened to go on strike if he didn't go to Villa. Ran hot and cold before his move to the Premier League. Told us of his love for Arsenal, and how he thought Villa resided in London. Has a father who has instilled supposed admirable traits in his son. A manager who sounds more and more like Dave Whelan, and is interested in his own pocket more than the career of his only star player.
A player who insists he is happy at Villa. Is loved by his teammates, fans, and manager. Ready to build a career at Villa. Wants to repay the kindness of Villa who gave him a chance in the Premier League. But, Villa won't force his hand. Will play stubborn mule until he gets his way. Listens to anyone who tells him a story of adulation, wealth, and glory – anywhere but Villa.
All of the above we have read or heard in the different news outlets. Who do you believe? Sky Sports, his manager, the Sun newspaper; perhaps Matt Kendrick? Who knows? Is he the real deal or a one shot wonder? Remember the delight we took when Liverpool signed Andy Carroll and he bombed? Is Benteke a flash in the pan? Did the elite defense pairings of this league put him on their radar for next year? How will he do is the big question. Who knows? Lots of players have worn Villa silks with great expectations and have not lived up to expectation except for the excitement of a new team in the early goings. A lot have shown a desire to move on. Once they do that are they worth keeping? In my mind they are nothing more than the best transfer fee you can get once they utter a desire to move on. Doesn't matter; the team is the only consideration and attitude is a big, perhaps one of the biggest parts of a good team.
Now perhaps all of the above is somewhat true and Benteke is actually wringing his hands over things he didn't say. Do you really believe that? You know that saying: fool me once, shame on you; fool me twice, shame on me. Enough chatter has occurred that to me that there are enough dots to join to point to a fickle man interested in one thing only, himself. Originally, I blamed his youth – but not now. Too much has shown up in the news no matter how distorted it might be for it to be a complete fabrication.
There is no guarantee of his performance next year. Force his hand will he sulk? He might even go shopping. Give him a big raise and will this just give him more leverage at the next club? Will he rip up his knee? No guarantees of a duplicate season.
Arsenal develop players much like Villa do in the academy. The one difference is Arsenal develop players while playing in the Premier League. A much bigger payoff than selling young unproven talent from what is basically school for football at Villa. It was mentioned that Benteke came along too soon for Lambert and I am inclined to agree with that idea.
Too many cards have been put on the table for Villa not to explore all options with this man. There is interest and the money is good, so good that there is enough to build a stronger team with it. Too much smoke of intentions true or false for Villa not to be concerned about his loyalty at this moment. Is it a "strike while the iron is hot" moment? Clubs wax and wane quickly when it comes to talent. Today's entree is in tomorrow's dust bin. It's that quick with some. They become abandoned. Andy Carroll for example. If Lambert found enough time to expound on the situation, then be assured he has looked at life without Benteke. He is adjusting now, not waiting for whatever outcome arrives this summer. Benteke should be aware of his attitude. Be sure, all the managers who look at him are keeping an eye on his press reports.
Now, if it was me in Lambert's shoes I would be looking for top dollar and not shedding one tear if someone ponies up. It's the team approach first. And it points out that no one is immune to being disposed of as Bent, Ireland, and Given have discovered.
He is money in the bank. Cash in now while the stock is hot. You don`t hang on to penny stocks.