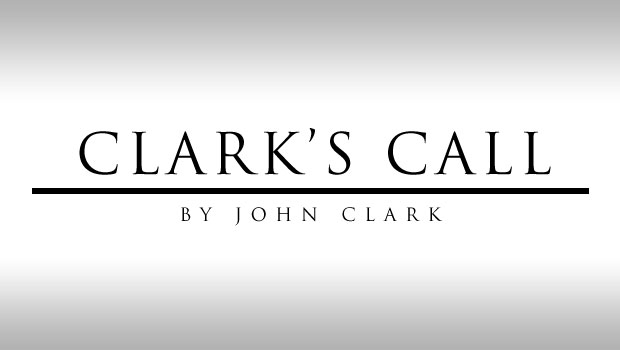 Only safe from relegation when Wigan finally ran out of luck, the season was obviously a a white-knuckle ride for us all, but everyone seems to have hung on. And it might seem a bit optimistic in the wake of the Great Escape to think the future looks bright. We've heard that somewhere before, haven't we?
As negative as the mood was surrounding the club while Alex McLeish was in charge, I never thought we'd go down. This season, I'll admit there were brief moments where I wasn't sure. I didn't really think it would happen, but neither was I comfortable writing "when Villa stay up." Partly because I would not want to be single-handedly responsible for the consequences if I'd come out and tempted fate by saying things like that.
Lacking the courage of my convictions? You could read it that way. But for me it had more to do with the fact we were looking at an unknown quantity when it came to our own young, and as-yet untested squad squarely facing a true relegation dogfight.
Simply put: Was there enough fight in the dog? Turns out there was.
And in the end, what that meant was that a big gamble paid off. Paul Lambert took Lerner's budget-minded remit to heart, took big risks, and managed to remake the side on the fly without sending us down.
Now, of course, that doesn't sound like it smacks of ambition. But this season was never about immediate ambitions. It was about trying to get things fixed, both on the books and the pitch. That's not easy to do.
And while it's true Villa remain a work in progress on both fronts, the upside is that we are finally an actual work in progress.
We have a manager who believes in playing attractive, attacking football. We have a manager who's getting the team to hold onto the ball. We have a manager that obviously believes in youth (even if it's not all from our academy). We have a manager that believes in hard work and commitment.
Moreover, Paul Lambert apparently has a decent eye for a player and understands value. He hasn't been able to just throw money at problems, but one doesn't suspect he would've even if he'd had more to work with.
Lambert rather ambitiously and audaciously went out over the summer and spread his money all over the pitch, bringing in Christian Benteke, Ron Vlaar, Matt Lowton, Ashley Westwood, Karim El Ahmadi, Joe Bennett and Jordan Bowery. He re-signed Brad Guzan. He threw down a challenge to Darren Bent. He exiled Alan Hutton and Stephen Warnock from the off.
Of the existing squad, he gave chances not only to Bent, but also Stephen Ireland, Charles N'Zogbia, Shay Given, Gabriel Agbonlahor, Andreas Weimann, Fabian Delph, Ciaran Clark, Nathan Baker, Barry Bannan, Chris Herd, and Brett Holman. Eric Lichaj and Enda Stevens also got looks, but more out of necessity than anything else.
Everyone got a look. It took a while, but everyone got enough time on the pitch to make their case (besides Warnock and Hutton). We know how it all shook out. It took nerve. Maybe a bit of arrogance. But I think it paid off. Villa got remade on the fly.
I'd have liked CNZ and Ireland to have made themselves indispensable. They didn't. Given I wasn't bothered with, and Guzan has been excellent. Benteke did more than Bent ever could for the team. I think Gabby and Andi both benefited immensely from his presence.
KEA didn't keep his place. Bowery never had one to lose. Bennett, many will say, should've lost his.
But finding anchors at both ends of the pitch in Benteke and Guzan, and bringing in a number of reasonably priced unknowns meant that Lambert's return was more than decent. Five out of eight ain't bad, especially when you're bargain hunting. KEA and Bowery can stay on the books without hurting the bottom line, if need be. They can also be moved on rather easily. Same with Bennett. Dawkins? Who cares. He cost nothing. Yacouba Sylla might turn out to be another decent find.
For me, Lambert got the big decisions right, the biggest of which was sitting Darren Bent, closely followed by sitting Given and replacing him with Guzan. It set the tone for the team, allowed Benteke to emerge, and made us a much more balanced and threatening side. There were some odd substitutions, to be sure. The defense obviously remains shaky.
The side improved and came together when it mattered most, however. They showed heart and fight. They entertained us. They even battered someone. They looked like they cared.
Now, of course, the bar is raised. Narrowly escaping relegation isn't going to be good enough next season. But I don't think we'll be in that position.
This was an experiment I found fascinating. This is a team I actually liked. This was a team I had fun watching as it pulled itself out of the mire. Even if I did need medication a time or two. This was a team I was actually proud of. They weren't world-beaters, no. Certainly far from perfect. But it felt like a team.
This is also a manager I like. He did what he was going to do, and he was willing to live or die on his choices.
I know we've endured innumerable false dawns. But this time I think the sun might actually be rising to meet us as we round the corner. If nothing else, Villa are no longer on the path of seemingly inevitable decline. But I do believe we're looking at more than that.
Right, Steamer—let me have it. I'm off for some brisket and chocolate cake.