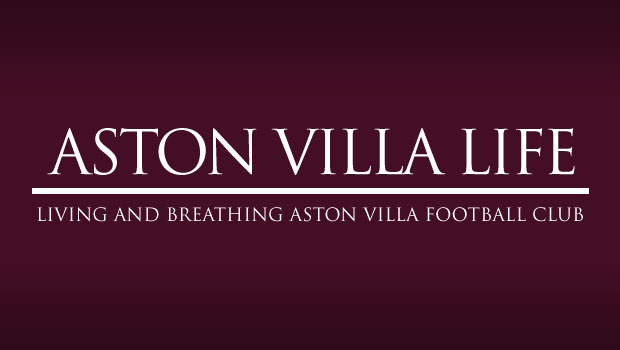 With the season over and Aston Villa in an almost heady position of 15th, thoughts turn to different challenges, primary being the securing of Christian Benteke for the near future.
Initial signs sound good with Benteke's agent stating that a new contract will secure Villa's number 20 for the near future. How long that future is depends highly on what goes on next year.
After all, there is a short term logic to say that paying Benteke twice his wage (currently a reported £25k) makes sense. No fan in their right mind would want to suggest that losing Villa's Belgian forward was a step forward, but what of the longer term?
As we all know, Villa are somewhat constrained by wages, and with Randy Lerner's plan to keep the wage budget under control, £50 may well secure Benteke for a while, but not forever. Why? It is pretty evident that off the back of this season's performances alone, Villa's number 20 will have suitors. With teams competing in the Champions League happily able to pay £100k a week for a predatory striker with the goal haul Benteke has managed over the season, why in his right mind would he stay at Villa?
One answer could be loyalty, and it would be refreshing to see if such a plan pans out. Given the lack of loyalty in today's modern game, a player staying for an amount that is far less than we all know he could earn now is something of a surprise, a shock even, though as stated before, it can't go on forever.
Should Benteke score a similar amount next season he will, in all likelihood, prove that he isn't a one season wonder. If he does, and I see no reason why he shouldn't, then other teams will likely want to pay money to get him, as well as the wages to match.
Come that point, the decision at Villa becomes one of paying out to keep hold of Benteke in a few years time, or a cheaper option hoping to find the next Benteke for £7m if only to keep him for a few seasons before selling him on at a profit.
Many fans will point to the fact that Lerner's past attitude towards money illustrates that Benteke would be sold in a few years if he demands £100k come the end of 2013/14 – a figure many would argue he is worth already.
How do fans feel about this though? Is it hard to realise that Villa are, at present at least, no longer picking top players from other clubs, instead feeding the top teams with their best talent?
Or is there a feeling that keeping Benteke for two or so seasons is better than nothing? Given the ability he has demonstrated to date, there's a strong argument to say having a player of his ability is a blessing, and one that would mean a windfall of money if he is sold.
Then the question is can it be invested again with any regularity or guarantee. The answer is that we will have to wait and see, but whilst the possibility of buying cheap players and selling them expensive is a great plan in theory, the reality is unearthing a Benteke a season is quite an ask, and any owner expecting such should ask how realistic their plans really are.
So what do you think?