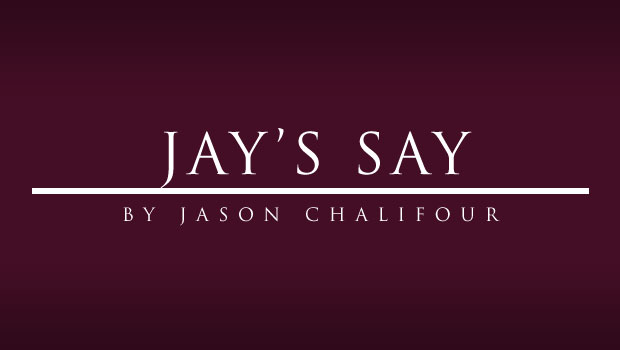 It is almost anti-climactic that a season which seemingly went from one crisis to the next is essentially over before its over. A week ago, in my mind, we were all but safe. Up a goal and up a man against Chelsea while having total control of the game, relegation was the furthest thing from my mind. Christian Benteke's second yellow card and the ensuing loss brought back all the old fears felt throughout the season. Thank God Arsenal dispatched Wigan on Tuesday.
Full credit to them for staying in the league as long as they did. Their relegation from the Premier League was inevitable. That they went down with the FA Cup, a competition our fair club hasn't won since before my mother was born, should be more than consolation. Loudmouth Dave Whelan admitted as much, while the overrated Roberto Martinez was left devastated that the Latics were going down. The eloquent Martinez will likely not only leave Wigan, but leave Wigan for a better job because his teams play good football and he looks the part of a top manager on the touchline. Anybody who watched ESPN's coverage of the last World Cup in the US realizes that Martinez's real gift is in the broadcast booth, even in his second language.
I quipped on Twitter after Benteke was sent off if that meant Darren Bent would start against Wigan. As soon as safety was secured after Wigan lost to Arsenal Bent had these comments. While he most certainly didn't waste any time in starting to engineer his Aston Villa exit, it is hard to take issue with anything he said. I think the manager is confident enough to not let those comments influence his team selection. I also think Jordan Bowery was more likely to get the start all along.
With an extra 900 or so Villians getting tickets, hopefully the Wigan game will be a festive atmosphere. I'd also like to see the team score some goals with Benteke not on the pitch. It is a shame we won't get to see him go for his 20th league goal. With little else to play for there's no harm in watching a football match with an eye on an individual milestone. That we won't is his own fault.
I am sure come Monday we will all be sad that the season is over. Instead of getting ready for the next match we will all be on edge hoping Benteke does sign a new contract. The club will also be linked with all kinds of players since there will be some money to spend. The club's preseason plans haven't been announced either. My instinct is that if the manager has his way the team will stay close to home, but if the business people at the club have their say the club will go on another overseas tour of some sort.
There is also international football. Gabby Agbonlahor was overlooked by England manager Roy Hodgeson in favor of Andy Carroll, Danny Welbeck, Daniel Sturridge, Alex-Oxlade Chamberlain, and Theo Wolcott. Just as well that Gabby doesn't risk injury playing for a tactically backward manager who wouldn't have a clue how to use him anyway, and seemingly only picks players owned by the top clubs and Liverpool who used to be a top club. Brad Guzan will be in the dugout in favor of longtime US #1 Tim Howard after Jurgen Klinsmann basically said there was nothing Guzan could do to earn the job. If that sounds like what Alex McLeish said last year, watch the US, they look like a McLeish side.
That is all in the future. At least we can relax as we watch our club this Sunday. The last two years have had enough angst to last twenty.