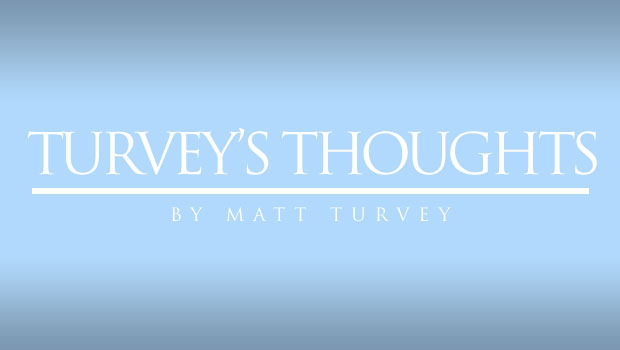 With Aston Villa safe from relegation before the final day of the season, there will be no Survival Sunday, no last minute heart pounding need for blood pressure tablets, and no risk of the club losing their place in the Premier League – after a season of ups and downs, it almost feels anti-climactic.
However, there will be few of us who actually would have enjoyed a last minute rumble with our whole season pinned on one result. Why? Well this season you have seen our (early) response to pressure and/or conceding goals and, at times, it has been far from stable.
With all that said, things have gotten better. Whilst our form hasn't been so amazingly good to take us into the upper echelons of the table, it has at least got us from the bottom three into a (relatively) safer position. Whether all this will be as acceptable next season is highly doubtful though.
So, after all is said and done, at least in terms of survival, what have we learned? Is the expectation that Villa will kick on up the table a realistic one or one driven more by hope and a yearning to not be back in the mire.
In order to understand the trend of the club over the course of this season as a whole, we should really look at some of the key games and how they made an influence on the season, and how those trends can affect the realistic view for the club next time around.
Make no doubt about it, this season has been something of a mixed bag – few could argue anything different given the comparative differences between losing 8-0 at Chelsea and hammering Sunderland 6-1. Whilst the results are in some ways reflective of the comparative qualities of teams we have played, there have been points where we have done better/worse than we may have anticipated.
In that sense, Christmas 2012 may well have been one of the worst periods for us as fans. Not only did our goal difference take a 15 goal battering without reply over just three games, but the psychological effect on us – the paying public – was severe. Perhaps when the Mayans were discussing the end of the world, they were actually talking about Villa. That or they were just talking nonsense.
We could go into the individual games where we had led the scoring only to draw or worse (see Everton away, Swansea away, Manchester United home etc), but at least the trend of play has shown improvement – just as the Christmas period was frustrating and depressing, our ability to hit form at the right time later in the season has been impressive and heartening.
In the interest of balance though, we shouldn't be getting carried away with things. Sure, there are many positives to be seen in Villa's first season under Paul Lambert – the signings of Brad Guzan and Christian Benteke being two of the major ones – but Villa at the wrong end of the table isn't a great thing.
Of course, Villa's issues are long term, drawn from issues that had arisen months and years before Lambert was taking the reigns at the club. Between overinflated wages blamed on Martin O'Neill, to overinflated wages paid to Darren Bent post-O'Neill, to a lack of high level stability in direction and ethos, Villa have lurched from one issue to another.
Far be it for me to be on a downer just days after we secured our survival in the Premier League, but things do need to be addressed in terms of what has gone wrong – survival isn't meant to be a way of just forgetting how we got here in the first place.
Many things are likely to change over the course of the close season at Villa Park with player exits likely having a significant impact on the wage structure. Richard Dunne and Stiliyan Petrov will see their contracts expire, Jean II Makoun will make a return to Ligue 1, whilst the prospective sales of Darren Bent and Stephen Ireland may release much needed funds to help rebuild the team.
Understandably, fans are anxious because the new Villa era – the one governed more by Lambert's planning than that of the organisation – focuses more on cheaper, younger, more team-focused players than a historic view of individuals, Bent being a prime example.
Despite that change though, Villa fans should have things to be positive about. The fact that Christian Benteke took to the Premier League delivering a return of goals Bent would have been proud of, and at less than a quarter of the former Sunderland man's wage, was a welcome relief. The emergency of Andreas Weimann as a regular feature of the first team was great to see. Gabby Agbonlahor's maturity of play and fit into what was once deemed an awkward role for Villa's number 11 has been great.
The above sounds heavily focused on attack, and that would be partly right – after all, Villa's best advances (Brad Guzan aside) have been in the attacking areas. Comparatively speaking, much ire has been thrown around regarding the opposite side of the pitch in defence.
Perhaps those wanting rid of Villa's former defensively-minded manager Alex McLeish may have wanted more defending than has been displayed under Lambert at Villa Park, though the reality of football dictates that the more you focus on one area of the pitch, the less you focus on others, especially when your team is only just coalescing.
We all know that Joe Bennett has fallen foul of criticism, some of which I personally feel has been harsh, but Villa's defensive record has been something of an issue though those with more knowledge of Lambert pre-Villa will know that a high goals against figure is nothing new.
Maybe the past few seasons have been lurching extremes, and that such changes have been what have made us so seasick – going from one style to another in such short space of time has left Villa regularly a team without identity, and one that has been restricted by financially dictations.
Some fans will argue that the club's arrival at the current position is rather more luck than judgement, a point hard to argue in the face of shifting sands at Villa Park over the course of the past three seasons at least. In the eyes of those with a critical view of the Villa management hierarchy, the argument will be that even a monkey can pick out the right answer some of the time, and that Villa's appointment of Lambert has been little more than luck following their somewhat disappointing previous hires, what between men who had health issue and others who were reviled.
Looking at the latter part of the season, progress is being made, albeit iteratively. Few should be expecting huge revolutions at Villa Park in terms of progress, though it is hard to have a true idea so early on given that a successful summer recruitment drive (and associated sale of unneeded players) could prove transformational for the team depending on what happens there.
It may well be the case that the iteration process for the next few seasons operates at a slower rate than expected if Randy Lerner maintains a strong grasp on the Villa Park transfer kitty, potentially playing a risk if reticence to spend creates another season of fan tumult. Factor into this the legal challenges to the financial fair play regulations and yet more owners could stand ahead of Villa's quiet chairman in terms of money to spend.
Which, in short, will mean that the building process may not be one finished in a single season. In fact, I would be highly amazed if it was. Whilst a request for patience may feel like deja vu all over again, there has to be some restraint when it comes to how Villa are going to move forwards.
All that matters is that progress is made, even if it is slower than expected. Villa's future, and fans' collective happiness, will be pinned on if the trajectory is up or downward. For the sake of our collective hearts, I hope is continues upwards, even if it isn't as fast as some would like.