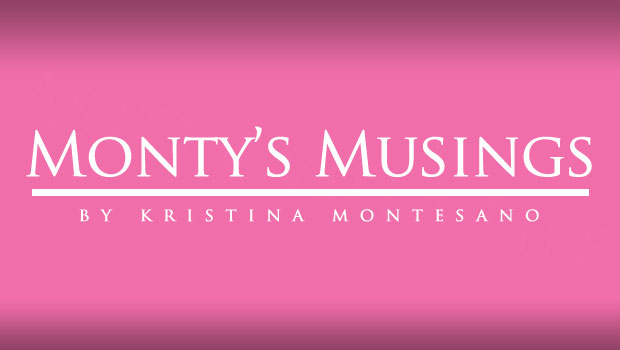 I had a series of conversations with a devoted Stateside Super Villan, Jason Dale. (Not to be confused with other Villa fan and contributing writer, Jason Chalifour.)
Jason grew up playing football (usually as a forward); and, unlike a lot of American youth, he actively decided to remain engrossed in the game. I picked his brain about this great club of ours. As always, in speaking to another Villan, it was insightful to get his perspective; whereas I am easily distracted by, say, the sight of his super epic beard, Jason will laugh, call me "ridiculous" and then delve into the game.
You're from Chicago, which, like New York, is fairly saturated with football-influence. How is football perceived where you are? Do you know other Villa fans?
I know only a couple Villa fans, and friends I have converted to Villa fans. The reasoning is probably global marketing for the club. They probably don't have much of a presence as, say, Manchester United or Arsenal, for example. I think their main focus is England and the close proximity of the island. I think if the club starts consistently winning trophies, that could change.
And football in the States just isn't as huge as it is worldwide, but living in a big city does help. I often see people wearing football jerseys of the teams – or countries – they support, and I'm satisfied that there's a strong following for the game [in Chicago].
I think it's kind of easy to love Villa, and I haven't yet met a football fan who has said anything particularly negative – despite their personal club preference. Even a Wigan fan I recently spoke to had nothing bad to say about us. Would you agree that we're just kind of lovable?
I think we definitely have a charm to us, that's for sure!
How long have you been a Villa fan, and what drew you to the club?
I've been a Villa fan since 2008 and what drew me to the club was the players, initially. Friedel, Agbonlahor, Barry, Milner, Young, and Carew, were all the team at the time and they were very exciting to watch! Being from the States, I was happy to see we had an American keeper; but, what made that team tick was Martin O'Neill and his coaching style. He had this team in synch and they were playing at a very high level. And, ultimately, I came to find out that this team had one of the best academies in England. That was the icing on the cake. I mean, to be able to bring players through your young system the way they did was unbelievable.
MON has taken his fair share of criticism from Villa fans; and, so has current manager, Paul Lambert. How would you compare the two?
Well, MON took the team to great heights, though he lacked proper bench players. He often over-used his regulars and also paid high prices for players who sat on the bench. This, ultimately and unfortunately, was his self-destruction. Lambert is a different breed and relies on quality scouting from lower leagues and foreign options. He did wonders at Norwich City and was prized way for his efforts. As for criticizing the man, that is a bit premature in my book. He wasn't ad a full season yet and had many new players who needed – and still need – some time to gel. But this guy is a scouting genius! Snagging amazing talent from the lower leagues and grabbing an absolute gem in Benteke has made the future of this club extremely bright! It's only a matter of time before he really puts his stamp on this club and compete for trophies. So, essentially, there is no comparison; very different styles and approaches to the game.
You mentioned Christian Benteke. Speculation about whether or not he would leave Villa at the end of this season feels like it's gone on forever, so clearly Villans deem him indispensable. But, who are a few players – if any – you think we could do without come next season?
I, for one, believe [Benteke] is staying, and the reason being is that he is loyal and humble, which most players are not. Lambert scouted him and gave him the chance that no other club did. That was significant because he will now restore the faith by staying with the team. That is how I feel, and what better of player to build around as well!
As for players I could see going, I would say Delph or Bannan. They both have quality to them but I just don't feel it's enough to hold the midfield together. We need players who can gel better and can make plays by themselves and I just don't see enough out of them. Not to mention the injuries to Delph in the past. That has been a downer for such a highly touted prospect. Also Bannan is pint-sized and now strong enough. With that said, we will be looking for an immediate replacement in that area in the summer, along with another younger, but experienced, CB.
What would you attribute to our roller coaster season thus far?
I would again go back to having a lot of new players coming in and still trying to gel as a team. It takes a bit of time for that to develop, as we all know, but this team is headed in the right direction! You have these eager young players willing to do anything to win and it's only a matter of time for this group.
So, do you think I have a shot with Nathan Baker?
Umm, I plead the fifth on this one.
Not cool. Any final thoughts on the end of the season? Are we going to stay above the drop?
I believe we will be staying, and that's exactly where we belong. We've had a turbulent first season with Lambert, but the man has a vision. He had brought in amazing young talent and will continue to build around quality players. He is doing something really special at Villa; and, like I said, it's only a matter of time before everything falls into place.
I want to thank Jason, again, for taking the time to chat with me about life, the Villa, and everything else; and, for truly being an all-around lovely person with a lot of enthusiasm for our wonderful club. A very warm welcome to AVL, Jason, and we do hope to see you stick around.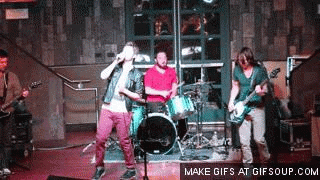 That's Jason on the drums, being crazy talented with aforementioned epic beard.

…But wait, there's more!
As the end of the season approaches, and a bit beyond, I'd like to keep dialogues going with you all here at AVL for a series of "Super Villan" talks; so, I ask that you let me share my soapbox with you – I try not to take up much room – and engage in a series of questions about the Villa, football itself, and other semi-appropriate content. I may be approaching some of you directly through your AVL accounts, but if any Villan here is interested*, please send an e-mail my way: kristina@astonvillalife.com
*If you live in New York City, there's a two-drink minimum at a bar of my choosing in order to participate.