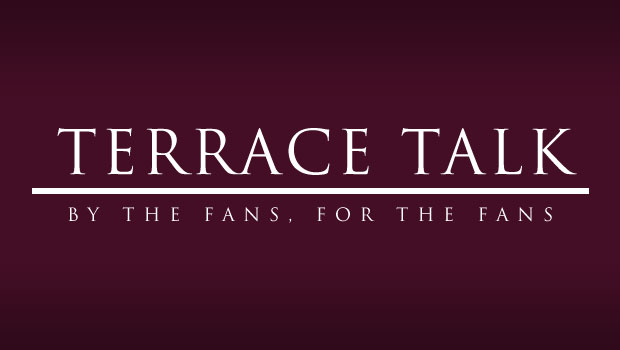 Following an article that was released over a week ago, in which Villa manager Paul Lambert thanked the fans for their/our support throughout the season, I've given much thought to the relationship between us fans and this 'new' Villa team.
Being a relatively young Villan at 20 years of age, I can't honestly say I have too many memories of sustained periods of universal positivity amongst the Villa faithful, probably a fair reflection of some of the even less positive results and performances both on and off the pitch that we have, at times, been subjected to.
In our defence, apart from the first season under David O'Leary and Martin O'Neill's four year stint at Villa Park, both of which can be categorically labelled false dawns, we have not, on the whole, had a great deal to be truly excited about given the nagging concern that our club has simply not been showing just how good it can be. This sense of frustration at the club's consistent underachievement has, I believe, contributed to outbursts such as the boos and the protests, for which we as fans have drawn criticism, O'Leary's infamous use of the 'f' word being one example that particularly sticks in the mind.
But this season, despite the club falling even further towards relegation, there has been a distinctly different feeling about Aston Villa. While Lambert and the team have, at times, faced criticism, there seems to be something about this manager and his group of players that has captured the imagination of many Villa fans and inspired support that has, on the whole, been very positive.
When compared with other managers we've suffered recently, Paul Lambert's approach has been thoroughly refreshing, with his attacking spirit, honesty, directness and hard work finally appearing to reflect on the team in the second half of the season so much so that, quite shockingly after last season, it feels as though Aston Villa fans actually like Aston Villa again. Furthermore, the fact that our squad is so full of young players, whether picked from lower divisions, abroad or the youth academy means that there is once more a feeling that the fans' support is both needed and appreciated.  This mutual appreciation between fans, players and management is something that has been missing from the club for too long and I for one am glad to have it back as the club attempts to change its fortunes.
Whatever the reason, the bond between the fans, the players and the management this season seems to be at its strongest since O'Neill's departure, and with the players showing the form that will hopefully keep us in the Premier League, long may it continue.