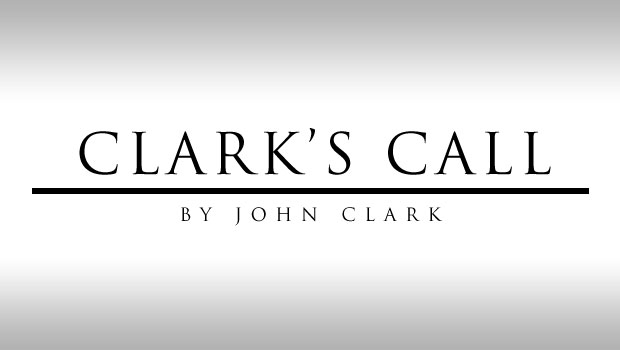 With two more fixtures tonight, one involving Wigan, the answer is clearly no—even though Villa sit on 40 points, which would normally be enough. The bookies and pundits might have us safe, but we all know the margins are far too thin. A Wigan win, and Villa are back to only two points clear of the drop with six points to play for.
First order of business? Avoid another pasting by Chelsea. Norwich and Newcastle are one and two goals worse, respectively, and just two points behind. Nothing says Newcastle won't beat QPR, and we can't count on the Baggies beating Norwich. Because Wigan.
Beyond that, god only knows. While I wanted Sunderland to lose, I have to tip my hat to them, much as it pains me, for showing spirit while down to 10 and finding a point. Stoke? Well, Stoke. I forced myself to watch a game for which I ought to have been compensated, and got served up with every reason why Stoke ought to be closer to the bottom. It was galling. We've been on a good run. The least a dire team like Stoke could do is lend their betters a hand.
But that's football for you. They couldn't even manage to help themselves much, although they may just have done enough.
On the upside, the battle for the third and fourth Champions League spots remains tight, which is obviously a good thing when we're banking on teams around us to lose games that we would expect to lose. Unfortunately, Chelsea are one of those sides. But we're catching them at as good a time as we can, all things considered.
So. Enough of the other teams. Let's get to Villa.
I have to confess, I could barely watch the Norwich game. With only two to play afterward, we could comfort ourselves all we liked about it not being a mathematical necessity. But it certainly was. I'd be ill if we were sitting on 37 or even 38 points right now. And you could tell it was a must-win for both teams by the quality of the game.
For their part, Villa looked as though the side had collectively lost their touch at the same time. Nothing would stick. Norwich had something to do with that with their pressing, and Villa just couldn't seem to settle down. Passes were short, long, behind, ahead. They bounced inconveniently off leaden feet.
Fortunately, it was Gabby to the rescue, conjuring up two moments of individual brilliance that saved the day. While the biggest knock I've laid on Gabby is that he can't finish when he has time to think, he had time to think twice—and finished well both times. In reading the comments since the match, it's good to see that the majority understand what Gabby brings. He may not be world class, but he bleeds claret and blue, and he won't give up. Somewhere, somehow, he reached down to that place where heroes find their courage.
In reading the consensus that not so long ago Villa wouldn't have recovered from the penalty, I have to agree. We all knew that at 1-0 up, it was far, far from over. Clean sheets just don't seem to be on the cards. And while Joe Bennett can't feel aggrieved at the call, and indeed will count himself lucky not to have been sent off, I can't help but wonder why Chelsea were denied a penalty for what looked to be an almost identical foul in almost the exact same spot. United may be the champions, but the game would seem to need more even-handed officiating.
But…It didn't matter. Villa, and Gabby found a way. Three points are three points, we got them, and they were vital. And, as happened the week before, Villa managed to claw themselves further from danger while pulling another team down into it. Winning is a habit, so the cliché goes, and it seems that Villa are starting to get the feeling that they can get a result, that they know there are goals in the side, somewhere, somehow.
For all that, sickeningly, it seems that, as of the moment, the safety line could be as ridiculously high as 45 points, and Villa are obviously still five points away. One sincerely hopes that when Tuesday is done, the mark has been reduced to 42.
Not saying everyone is going to get maximum points. They won't, obviously. The real mark might be 40, or 41. But Wigan have nine to play for, and they're the ones sitting on 35. They lose, and the most they can get is 41. Everyone else below us could, theoretically, end up on 44. So, you take nothing for granted.
Villa have character, though. They've shown it. If, in accordance with form, we get nothing from Chelsea, I don't expect us to get nothing at Wigan. But I don't want it to come down to that, even if a Survival Sunday escape would be an event cathartic enough to justify watching the sun rise while being sick under the neighbor's car.
So, come on you Swans. Any of four teams below you could (theoretically) finish on 44. You've got 43. You're not safe yet. Play for a top-half finish—play to ensure survival and two weeks of relaxation. Beat Wigan and you're home free.
Do that, and I promise I'll never root for you again. Until next year. Maybe. Oh, and I agree with Frem: We won't get Shaw.