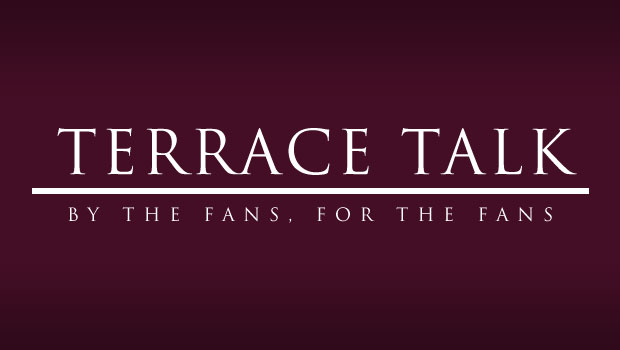 Something is happening at Villa Park. Something very ambitious and highly risky. Something that is dividing opinions.
Surprisingly, the sea of change unfolding under our eyes has been incredibly understated, just like the man leading it. Some might even question its existence. At no point has the club or manager created a fanfare to unveil a grand plan; the opposite, in fact. Many have even called for the club to provide a plan – well, it looks like they've decided that actions speak louder than words, and Paul Lambert's actions speak volumes.
He has hidden his plan in plain sight. The changes are there for us all to see, we've lived them, but when you take a second to reflect on the last eight months, the magnitude of it all really hits you. Lambert has systematically culled experienced and proven players on big wages with big egos. The only remaining player that fits that bill is Charles N'Zogbia. Coming to a club, a struggling club that's flirting with relegation and removing all the expensive stars is a very bold move.
Lambert then went on to replace them with relatively unknown and inexperienced players from our youth team, Europe, and lower leagues that fit his mold. Players that are hardworking and hungry with a stronger team ethic. To begin with, he mixed both sets, new and old, but that didn't last long at all. The old were quickly phased out, as and when they failed to perform or act in a way that was expected from them.
But he didn't stop there; in addition to transforming personnel and culture, Lambert has also systematically changed our style of play and approach. After years of defensive football and negative tactics, being solely reliant on set pieces and counter attacks, we now have a team capable of scoring goals and breaking down teams. To quote Fergie: "A lot of teams in that situation may pick a team to get something out of the game. Paul Lambert picked a team to win. There is a distinction." Like it or loathe it, it is irrefutable that we are now as attacking as they come and we have goals against to prove it.
The magnitude of this can't be underestimated; it's a huge gamble. Playing inexperienced defenders is one thing, lining them up to play with attacking abandonment is another. Our full backs play more like wing backs putting even more pressure on our defence and midfield, exposing cracks big enough to drive a bus through. It can't all be blamed on our propensity to attack though; inexperience also plays a massive part. Our defending is often so naïve with poor positional sense and woeful reading of the game. It's too easy to pull them out of shape, exploiting gaps and exposing poor anticipation. Leaving us reliant on their tackling and blocking ability, which might look impressive on Match of the Day, also ships an average of 1.9 goals per game: 2nd worst in the league. Not a surprising statistic when you consider how we've combined inexperience with our attacking style of play.
We are beginning to see improvement. We've started to deal with set pieces and balls into the box. If you exclude the United game, since the turn of the year we've scored as many as we've shipped, never losing by more than a single goal. A marked improvement on the prior year.
What Paul Lambert is doing is nothing short of a revolution, our very own Che Glaswegian. The man is far too humble to paint it as such, but rest assured that is what is happening. Aston Villa is being re-branded as a place for young players to prove themselves. A place that puts the team ahead of individual ability. A place that welcomes hunger not greed.
But revolutions don't happen overnight or without casualties. It's a long hard slog, a war of attrition, and ours has barely even begun as we enter its most critical phase. The next four games could be the making or breaking of this gamble. However it ends, I'm glad it's taken place. I hate how riddled with arrogance and greed the beautiful game has become. If nothing else this experiment offers a welcome reprieve with plenty of excitement along the way.
One thing's for sure; even if we do manage to stay up, it won't be the end of our revolution. It won't even be the beginning of the end. But it will be the end of the beginning.