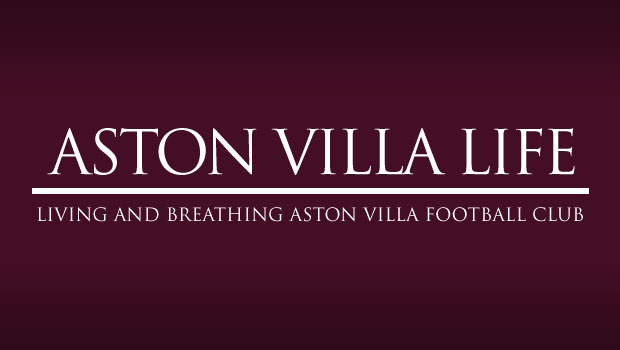 I was interviewed by the Salut! Sunderland podcast last week and, as part of the sharing of thoughts amongst the two of us, I thought it would be good to get the view from a fan of our opponents on Monday.
With that in mind, I've asked Stephen Goldsmith to give us his thoughts below. Stephen is a freelance broadcast journalist for local radio, assistant editor for Salut!Sunderland, and has recently joined the writing team of another Sunderland blog, Roker Report. In addition he plays the role of host for the Wise Men Say podcast – I feature on episode 8 which can be found here – https://soundcloud.com/wise-men-say/wise-men-say-the-salut-3
So, without further delay, here are Stephen's thoughts in response to questions I have asked:
1) Martin O'Neill had another infamous poor March run, ultimately paying the price for it with his sacking. Now that Paolo di Canio is in charge, would you have preferred to have him in sooner?
In hindsight, yes! I would be lying if I said I wasn't surprised, worried and a little disappointed at the time of the announcement though. With Martin we had this guy in charge who had a track record that exceeded the norm at this club, and by that I lean towards the cup wins at Leicester and 6th placed finishes at Villa rather than the Celtic glory. Against our expectations, however, this season appears to have exposed his limitations as a manager without us ever quite realising this fact, despite it smacking us clean in the face. I can only put this level of denial down to the fact he was the fans' choice for years and such a likeable bloke. Add that to the fact he was a Sunderland fan as a kid and we had this match made in heaven. Only it never was. It was hardly hellish either, more some awkward existence in purgatory where everybody was happy to blame the ineptitude of the players and ignore what was happening right in front of us. That said, It would be ridiculously premature to claim that Di Canio is some sort of revolutionary genius and it's clear that the players are undoubtedly playing for the change in guard and relishishing a fresh approach. But his side has so far been the polar opposite to everything that O'Neill's was in his final days. They've had belief and they've had desire but most importantly they've had direction and look in control of their actions on the field. There isn't a sane person on the planet who doesn't question whether or not Di Canio can sustain this as a long term project, for a number of obvious reasons. But as things stand, the fans, and more importantly the players, are buying into what he appears to be all about and it looks like it's enough to keep us up. Ellis Short really does need praising for having the balls to do what he did.
2) Sunderland don't seem to have been doing too badly week-to-week, but are at the wrong end of the table. Why do you think that is?
I could counter that claim and say we appear to be doing awful yet have successfully, almost illogically, managed to stay clear of the relegation zone for the best part of the season. I think that's where we'd have likely ended up with Martin though. I reckon we had five more points left in us under his stewardship and only time will tell whether that would have been enough to stay up. It's such a cliche but there really was no Plan B under Martin. He also bemoaned the size of our squad yet more players went out than came in. One popular opinion is that he had one eye on the future and underestimated the severity of the current situation, we were well clear from the drop zone in January after all. Another opinion is that he just didn't have the same direction and self belief without John Robertson by his side. Only Steve Walford perhaps knows whether that's accurate or nothing more than a lazy assumption. Who knows. The impact of Di Canio only highlights that it appears we were struggling as a result of the manager's doing rather than that of the players.
3) When Steven Fletcher and Adam Johnson joined Sunderland, some of our fans – mainly those who liked O'Neill's style of football – were jealous of their acquisition. Do you think you have gone forwards or backwards in squad terms since the end of last season?
If you're talking ability, then forwards. Unquestionably. If Steven Fletcher hadn't been around this season I dread to think where we'd be. Unimaginative and uncreative football resulted in sometimes no more than one chance being created per game and you could rely on him to take it. His early goals have been like gold dust ultimately. The Adam Johnson situation is very different. Before Di Canio's arrival his general performance levels were lamented across many a pub on Wearside. He generally looked lethargic and short of ideas. He'd comfortably beat a man but then found himself unable to capitalise on the yards of green grass ahead of him and despite his decent return on the goals and assists front, he was fast becoming a scapegoat. There was always considerably more to it though. Sunderland have been very deep this season as a unit, partly down to O'Neill's footballing ideologies and partly down to the absence of the criminally underrated Lee Cattermole, who drives the side forward and is essentially a platform for the offensive players to operate higher up the field. This has been the crux of the problem regarding Adam Johnson. Paolo has somehow found a way to get our limited midfield to play a much higher line, meaning AJ now receives the ball in far more advanced positions and also that he has support in abundance, whether that be in the form of over-lapping full backs or advanced central midfielders offering help inside. We're only three games into the new boss's reign and I realise how ridiculous this all may sound, but I really can't emphasise enough how much the identity of the side has changed. It's frightening, but obviously in a good way.
4) Getting on to another former Mackem, Aston Villa look to be selling their record signing – Darren Bent – after it seems like he won't fit into Paul Lambert's system. As a fan of a club Bent used to play for, are you at all surprised that Bent may be leaving and, as an additional question, where do you think he might end up?
I'm not surprised he's leaving because it is evidently clear that he isn't in the manager's plans. That said, he's unlikely to force a move away as he'll probably have to take a huge pay cut. He's also very much a one trick pony and most managers look for more in their purchases now days. Maybe if Q.P.R continue to burn money in The Championship, he could end up there. It's a shame what he turned his back on here, but maybe we had him in his prime and a subsequent good deal in hindsight. Before Villa fans start calling me bitter, I am more than happy to concede how big of a club you are; great history and very well known around the world. I just highly doubt he sat flicking through a book of Aston Villa's greatest achievements as his agent sat discussing his wages. Probably more likely to have had a calculator working out his signing on fee. Of course things such as this make you bitter and you probably laughed your head off at the reaction, we've probably done the same to other clubs. Add all this to the Martin O'Neill factor and there appears to be some petty rivalry evident between our clubs and it's all a bit silly and disrespectful. Can we be friends again now?
5) Sunderland also have a former Villan in their side – midfield Craig Gardner. At Villa, Gardner never really got going – some might say because he wasn't played sufficiently, others because he wasn't good enough. How do you feel about the player? Is he a key member of the squad for you, or do you think Sunderland can do better?
He's a bit of a cult hero Craig, largely due to the fact he engages with fans off the field which is hugely refreshing. He was also one of the few who never tried to hide during the slump and his penalties are the best I've ever seen from any player in a Sunderland shirt. On the pitch, he is little more than average if I'm being brutally honest. For a while he looked like he could be a top fullback but as time went on his defensive limitations became frequently exposed. If a side was willing to play him as the slightly more advanced of a three man midfield, then they would likely see the best of him – he can be lethal 20 yards from goal. As far as playing in a two man central midfield partnership is concerned, then he struggles be authorative in any way. If Di Canio brings in one or two central midfielders, which is a must, then his days here could be numbered.
6) We're playing each other on Monday – how do you think it will end up, and where do you think the key areas are going to be?
I was interviewing Di Canio for local radio on Friday and he has this infectious personality that has you hanging on his every word. He's told his players they should treat this game as a Champion's League final and it's hard not to buy into it all and predict a comfortable win. It appears from the outside that Villa's young side can struggle with the nervousness evident in the stands at Villa Park and an early goal for a rejuvenated side like ourselves could make things very tough for them. However, I think the players and management at Villa will have been targeting this game as a must win one for a while and will be extremely focused. It has the potential to be a bit of a kitchen sink game and I expect to see both sides leave gaps. For that reason, I certainly expect to see goals and I envisage a score draw.
7) Finally, with both of us around the wrong end of the table, who do you think will be the third team to go down with QPR and Reading? Or do you think either one of the aforementioned two can somehow escape?
The battle to avoid that third relegation place must be fascinating for the neutrals this season. Three weeks ago I was convinced both yourselves and Wigan would catch Sunderland without question. Then it looked like Stoke were to be the ones who would be dragged in. After the weekend's results, however, things look like they've changed again and Newcastle may start to feel a little uncomfortable. What is symbolic of the whole scenario is that if we beat you then we go 11th and are only two points away from 9th! With home games against Stoke and Southampton on the horizon, we could finish in the top ten. If you come out on top then we're level on points with you, meaning if Wigan win their game in hand they're one game away from leapfrogging us. It's crazy. Regardless of the result in our game, I think we'll be fine with our two home games and I also think you will win at Norwich. I can see Wigan's usual Houdini act failing to be replicated this year and I think they'll go down.
Statistics – Provided by EA Sports
– Despite a much improved second-half performance, Aston Villa were powerless to stop Manchester United in their pursuit of the title as they fell to a 3-0 defeat at Old Trafford.
– Aston Villa are fighting for their Premier League survival and, as have been the story of their season, it will be to Christian Benteke that they will turn to attempt to retain their status in the top flight. The young Belgian has been by far and away Villa's most potent attacking force this season, attempting 97 shots on goal and managing to make sure one of those found its way on target on average once every 41.4 minutes. You can find Benteke at 5/6 with 888sport.com to score at any time this weekend.
– Despite the ups and downs of Villa's season, Matthew Lowton has been consistently turning in some rock solid defensive performances. Indeed, he has the best tackle success rate of any of the 18 players to have broken the 100-tackle barrier this season according to the EA SPORTS Player Performance Index, currently sitting on a highly impressive 74.8%.
– Remarkably, not only has Lowton been excelling in his expected defensive capacity, but also in his work higher up the pitch. No Villa player can match his 475 successful passes in the opponent's half this season, the 23 year-old averaging one every 6.9 minutes he's been on the field of play.
– Paulo Di Canio's first match as manager at the Stadium of Light ended in a much-needed victory as his newly motivated Sunderland side overcame Everton in a 1-0 win.
– Paulo Di Canio recently hailed the influence of Stephane Sessegnon, the French winger shouldering much of the attacking responsibility for the Black cats this season. Sessegnon has had more efforts on goal than any other Sunderland player with 53, as well as chipping in with 5 assists. You can find Sessegnon at an industry-best 10/3 to also get himself on the scoresheet and score at any time this weekend with 888sport.com.
– Carlos Cuellar has been a defensive giant for Sunderland this term and will undoubtedly be part of his new manager's plans moving forward to next season. He has the best tackles success rate of any player to have made more than 50 tackles on the EA SPORTS Player Performance Index, his 88.5% from 61 challenges the gold standard for the season so far.
– Rumours have been circulating of a possible return back to Tottenham once Danny Roses' loan spell with Sunderland ends and it's not hard to see why went you consult the stats. Rose has, on average, made a defensive contribution once every 10.1 minutes, placing him fourth in the Sunderland squad.