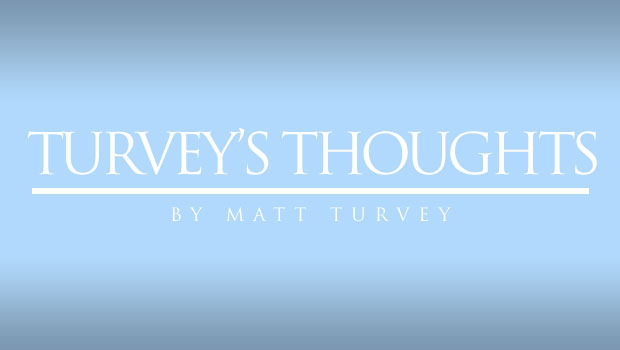 It is fairly unusual for me to be writing an article before a game, such is my usual place in the day after we play, but here we are. With a weekend that appears to have (in many ways) gone against our beloved Aston Villa, it would be easy to be down about things, notwithstanding the fact that our next game is against Manchester United.
As is expected, many neutrals are writing us off already thinking that good old Villa should do the decent thing, roll over, and give United one hand on the Premier League trophy – after all, it would only be the decent thing in the eyes of a media obsessed with the top four.
Against United earlier in the season, we know what happened. Despite a potent attacking threat and some good football, the result was a big fat zero points. Three points were there for the taking but, with United in third gear for most of the time, it was a lacklustre performance until more was needed.
If ever there was a defining characteristic of an experienced team – in winning terms – it is the ability to play in third gear and still have the extra levels available to up it when needed. Just like expert runners don't sprint all the time in a marathon, so United know to play at a certain level when needed.
Of course, such a statement doesn't say much for Villa if, and this is most certainly implied, the view of our club is that third gear for a top club is good enough, that Villa are, to be frank, no longer a big team.
Upsetting as it may be, it is probably an honest assessment. Sure, one could attribute the fact we took the lead as being United being poor, but what does that say when we still lost anyway? Not much, right?
What is for certain is that there will be no acceptance of third gear football when we visit Old Trafford on Monday. Sir Alex Ferguson, still arguably the best British manager of a his generation, will not accept some mediocre amble to the finish line – like his teams, he'll be looking for a sprint finish if only to shut up the (now less) noisy neighbours.
So, make no doubt about it, Villa face a tough challenge Monday night. Taking three points from a team that are top of the league and potent will mean Villa being brilliant and/or United being average. Smash and grab a 1-0 winner in the 94th minute? I'll take that, assuming it goes our way, obviously.
With all that in mind, it may be sensible to look at how the team might set up. As we all know, we have – for the most part – played in a 4-2-3-1 variation this season. I don't expect anything to change at Old Trafford, though I imagine the three behind Christian Benteke will be playing slightly deeper (and with pace) in order to counter attack effectively.
This adaptability is key to Villa's ability to react to the teams they face. As I've mentioned before, some see the changing of Villa's team around opponents as a weakness, as though we should be pro-active and set our own agenda rather than altering our team around the opposition.
With Villa's league position at the wrong end of the table, it would be easy to say that the formation is wrong, the players are wrong, and/or the manager is wrong. After all, if you're fourth from bottom in the league, chances are you're doing more wrong than the team fourth from the top.
In abstract terms, that has to make sense, if only because football – over longer periods of time at least – tends to play out in a fair manner. Villa aren't in 17th place because of some overnight issue or some last-gasp sucker punch in a past match – Villa are where they are for numerous reasons.
Getting back to tactics, Villa need pace to get at United. We know that Gabby Agbonlahor gets under their skin with pace so I expect him to play. With Andreas Weimann unlikely to be dropped, you've got to imagine he will play on the other wing despite Jordan Bowery's pace and physique. In the middle, we're probably looking at Charles N'Zogbia.
Whether that trio has what it takes to come away with three points is anyone's guess. I'd be kidding myself (and everyone else) if I was to suggest that we are anywhere near as strong as United in terms of squad depth but we can pull performances out when needed.
If Villa can do the unthinkable and take three points, it puts the ball back in Wigan Athletic's court regarding needing to play catchup. At the moment, we sit above them but if we lose Monday, they have the chance to go above us with a win next time, effectively leaving us as the team playing catchup.
I've said before that we may have to go to the DW on the last day of the season with the winner staying up and the loser going down. I hope with all my heart that isn't the case, but we have to accept it as a possibility as things stand now anyway.
However, we can't worry about the final game of the season just yet. There are points to play for and our next chance is against United. Take one point and we'll be a step ahead of Wigan. Take all three and we'll be in the driving seat – for now at least.
Can Villa do it though? Will Paul Lambert's erratic lions pull off a shock on Monday, or will Villa's team be more akin to lambs than the aforementioned lions? We will find out tomorrow night.