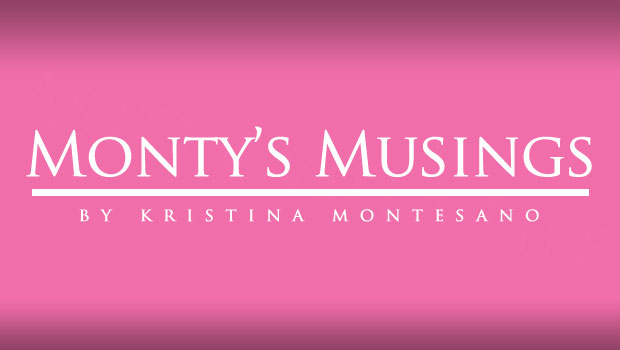 It's party time, Villans! Someone get me a drink, stat!
The roars from the lion-hearts were heard all throughout Stoke today. And, overall, we saw a very composed, collected, and controlled Aston Villa; they brought magic to the match, and deserve nothing but praise for their heart-filled performance.
It was an exciting first half, with Gabby Agbonlahor scoring in the ninth minute, and a handful of near-goals to follow. Although Agbonlahor took a ridiculous dive that resulted in a booking, he certainly does have cause for celebration. Moreover, he is now Villa's joint all-time Premier League goalscorer, equaling Dwight Yorke's 60 goals.
As great as the first half was, it was the second where Villa really shone.
Ryan Shawcross was responsible for a Villa free kick via Westwood in the 65th minute, though he was unable to capitalize.
Poor Nathan Baker, forever willing to risk life and limb on the pitch, took a painful wallop to the face in the 70th minute. Shortly thereafter, with superb defending, Stoke player Kenwyne Jones was unable to make a much-needed shake up in the match. It appeared that Stoke were quickly losing composure, and statistics showed that Villa had 64% possession of the ball.
The beautiful defending continued – until the 79th minute, when Michael Kightly – with assistance from Charlie Adam – leveled the game for Stoke with a left-foot strike. That moment created a terrible sinking feeling, but a few surprises were right around the corner.
Both teams had ten fouls apiece in the 83rd minute, when Stoke's Cameron Jerome took his free kick – and, thankfully, failed.
Toward the end of the match, Villa pushed forward and, out of nowhere, BOOM, Matt Lowton  became today's – and, surely, this season's – hero, and scored a screaming golazo, sending everyone into a massive frenzy. It was absolutely stunning.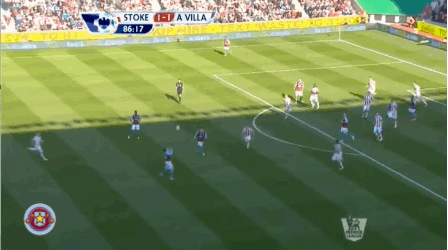 Before having a proper chance to get breathing regulated again, Christian Benteke charged toward the goal and gave the finger to Stoke! Villa, at 3-1 with four minutes of extra time, had the game in the bag.
This our third win in four games, and, seriously, someone hand me an alcoholic beverage because, even though I'm running on two hours of sleep, it's time to celebrate.
ETA: