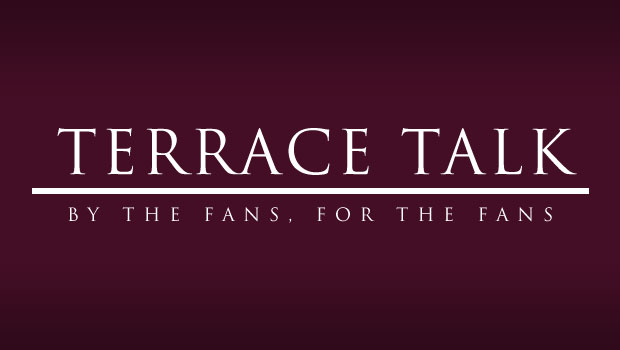 Hi all!
Feel I should introduce myself, I'm the "Mrs" Matt refers to from time to time, and have been in the background since the site was merely a twinkle in Matt's eye.
I'll be honest, my first team isn't Aston Villa, I've got the green and white blood of Celtic running through my veins despite having lived within 25 miles of Villa Park my entire life. Matt however has brought me a keen interest in Villa's results and goings on. Generally I read articles on the site and don't comment – I leave that down to Mr T and his expertise.
So why I hear you asking am I making my writing debut today? That I've seen Paul Lambert's skills on the pitch first hand at Celtic Park? The European Cup link? The loyalty of worldwide fans at our humble clubs?………. Well no.
I'm here to talk about Randy Lerner, Chairman, and divisive figure here on AVL.
Mr Lerner is a hero of mine.
The Reason Why I Think Randy Deserves Credit
Ok, for all of you doubters out there, please allow me the time to explain why I think even his doubters will have a tiny bit of respect for at least one aspect of the man.
In 2006 AVFC created a partnership with Acorns Children's Hospice. A great move for the charity yes, but not remarkable. However Mr Lerner's move of giving them the opportunity to have their logo on the shirts two years later truly was.
I know many of the local Villa fans may have known about the charity, but with AVL hitting 60 countries its clear to see how far the club reaches, but would fans in Australia, the USA or even Korea have heard about a local charity?
Acorns care for children and young adults with life limiting or life threatening conditions- this means they are unlikely to reach adulthood. The initial shirt sponsorship move saw a donation from the club to provide 77 days of hospice care.
The agreement continued for two years, and while the shirt deal has now been replaced by a conventional finance based sponsorship agreement, the partnership between AVFC and Acorns continues. Along the way some key points stand out.
• Marc Albrighton scoring the 20,000th Premier League goal, the prize for this milestone of £20,000 being donated to Acorns.
• The players visiting Acorns at Christmas, bringing presents and joy to the children and lifting the morale of families and staff.
• The legend Paul McGrath on the VP pitch at the 2011 Newcastle game, asking fans to make text donations to the Acorns collection. The £7,500 raised is a testament to the generosity of the Villa faithful, or as Monty describes them, "the family".
My Story Of How Acorns Helped Our Family
So talking about families I'll expand a little more on why Randy's one of my heroes. Adam, my wonderful little brother, who would have turned 29 tomorrow, was one of the children that Acorns provided care for 16 years ago. He suffered from Duchenne Muscular Dystrophy, a genetic muscle wasting condition which sees increasing disability and limited mobility, with many boys in a wheelchair by the age of 10 and not living beyond 25.
Sadly I lost my fantastic brother when he was just 20. Adam was referred to Acorns for respite care, which gave him time away from the family, and my parents a very well deserved break. At the time Adam was a moody 13 year old, having time with other teenagers experiencing challenges beyond looking good or impressing girls was important.
The first couple of visits to the hospice by the child can be for the entire family, mum, dad and I stayed in an onsite flat so Adam knew we were close by, while giving us the reassurance we could check in and make sure he was happy at any time. It was a revelation for me, as a 15 year old I spent the afternoon sat in the flat working on my GCSE coursework before a microwave meal and film night with my parents.
I had my parents to myself in those precious hours, and we were all relaxed knowing Adam was safe and having fun. On Sunday lunchtime we had a meal in the dining room, where the children, families and staff come together in a warm and relaxed atmosphere. Don't be fooled, being a hospice doesn't mean a solemn atmosphere 24/7 of course at times it is, of the children Acorns is linked with on average one will die each week, but for the most part it is a happy place to be.
Unfortunately a school trip left Adam unhappy to be away from home overnight and in turn he stopped staying at Acorns, and another child was offered the opportunity to use the service in his place as there were more children than spaces for care. This phenomenon hasn't changed, despite hospice sites opening in Walsall and Worcester to work alongside the original Selly Oak site only 30 children can be cared for on any given day. The cost of that care is £750 per child per day, £7500 per site.
How Great Things Grow From Acorns
In their 25th year Acorns have helped over 2000 families, and at present provide support to 640 children as part of 910 families. But 2000 children currently meet the criteria; you can do the maths- that's a huge shortfall.
In light of their anniversary year Acorns launched the 'Now is the Time' campaign, aiming to get 25,000 days of care by December 2013 with donations of time to help meet the target. Gabby, in his second year as Acorns Ambassador has given a week of his time to the cause.
The result against QPR made the day doubly good, a win and 3 vital points, and it being designated Acorns Day. The 2012 Day was on the Fulham game and saw an incredible £54,417.57 raised. This year's total was announced on Thursday with some of the families Acorns helps visiting Bodymoor Heath to receive a rather large cheque. The total, which included the proceeds of an eBay auction of the shirts of every member of the Villa squad for the Acorns day game, was a phenomenal £195,463.44. Every single Villa fan who contributed has made me proud of them once more.
The fantastic news is that so far the partnership has paid for 230 days of care. After the game Mr Lambert recognised that despite the current relegation concerns, the link puts everything into perspective with the children, families and staff at Acorns are the "proper people and proper jobs".
So thank you Mr Lerner, you started something incredible, something special, and something that changes the lives of some of the children of the Midlands every single day. What Mr Lerner lit the paper for has been embraced by the fans and their support sees the link go from strength to strength.
Now Is The Time To Donate
I have made a donation to Acorns, for Adam's birthday. Should anyone feel inspired to give a little something to this wonderful charity you can choose one of the following options:
• Villa Appeal – If you're in the UK you can text AVFC12 followed by your chosen amount up to a maximum of £30 to 70070 (e.g. AVFC12 £5 to donate £5.00).
• By Worldpay by following the link http://www.acorns.org.uk/worldpay-donation.
• For local Villans, by donating unwanted items to the Acorns Charity Shop network, or attending an event.
• You can even skydive to support Acorns – visit their website, http://www.acorns.org.uk for more info.
Dedicated to the memory of my inspirational brother, Adam Sadler.