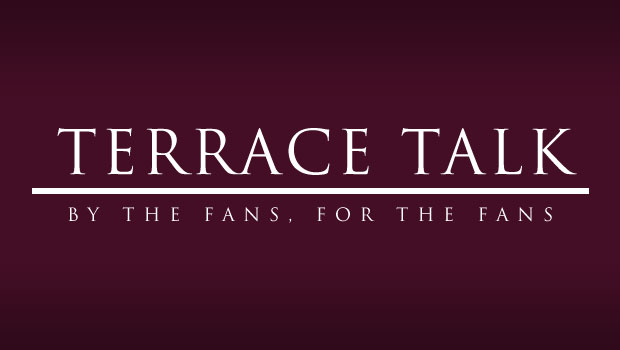 Captain Ron, "Of course, it's very  important he stays playing for Aston Villa."
Give the young man whatever he wants. That's my thought on the whole Andi Weimann contract saga; it really is that simple. I've now accepted – and appreciate the way our club is now running, financially – the wrangling of a few grand a week for a player, who, in my eyes, is the guy that we should be looking to build our team around, is somewhat ridiculous. It makes me question just how much the purse strings may continue to tighten over the next couple of years. Lerner's purse may be gathering a little bit of dust, but we definitely don't want it to become a breeding ground for moths. Seeing such a rising star walk out of the club on a free – or for a lesser fee than his market value this summer – would be absolutely unforgivable.
And whilst we're on the subject of money, let's talk about the high-rollers that strolled into Villa Park last weekend – and left with diddly squat. After their mini-revival, and all the hype surrounding escapologist Harry Redknapp and his men, it's all gone a little bit quiet. QPR now prop-up the Premier League table again, like they've done for much of the season. It's strange how the Villa don't receive quite as much media praise for back-to-back league wins, for the first time in what seems like an eternity.
As magnificent as the on-field spectacle was, with both teams going for the three points and all the twists and the turns, it was something that happened off the field that caught my eye. A moment of sheer ecstasy from the touchline; there was something very Martin O'Neil-esque about Paul Lambert's celebrations beside the dugout following Christian Benteke's late winner.
For much of this campaign, I have been highly critical of Lambert's nonsensical talk; and, also, what I would consider a lack of enthusiasm. It was a breath of fresh air to see the man at the helm let loose and show some character for a change. This particular flash left me in no doubt as to just what managing Aston Villa football club – and seeing us safe – means to him. I'm in a much more buoyant frame of mind now that we do have what it takes to beat the drop. Should this feat be achieved, hopefully these young men that take to the field week in and week out will be able to kick-on and grow; and, in doing so, bring more favourable adventures for the supporters.
As I've stated on several occasions throughout this bleak period, I yet harbour genuine excitement for some of the younger players that are coming through; the likes of Baker, Delph, Westwood and Weimann. But then there's Joe 'Gordon' Bennett. I've now lost count as to the number of times I've murmured to myself throughout this season, "What the bleedin' hell is he doing?" – admittedly, these words are usually much bluer. The ex-Middlesbrough man is a liability. This left back problem is nothing new, and I'd even go as far to say that it has been a problem position for us for almost a decade now, ever since Steve Staunton left the club at the end of his second stint way back in 2003.
With the international break this week, we don't return to action until a week Sunday when we shall welcome Liverpool to Villa Park. We shall not only take spirit from our recent results, but I'm sure the on match day Lambert will be reminding them off that fantastic result at Anfield earlier on in the season. Confidence will be high. But I'd much rather not see the Villa go a goal behind in this one as the Reds possess more than enough quality to quickly take the result away from us. It's imperative that we stamp our authority on the game from the get-go.
The manager has a welcome selection headache ahead of the match next week with Fabien Delph back from a two match suspension. Prior to his ban, the 23-year-old was looking very sharp. The best I've seen him in a Villa shirt to date. I'd be surprised if Lambert were to change his selection, but I wouldn't oppose the omission of Bannan in favour of Delph, as I feel that the latter is much better in possession and has more to offer overall.
The only disappointment this week came from an action that was not of our doing, but those of Mark Halsey and his officials at the DW Stadium on Sunday, when they failed to spot Maynor Figueroa's deliberate handball that played a huge park in Arouna Kone's dramatic winner. Seeing the Latics drop points would have only strengthened our position above the relegation zone, and just given us that  little bit of breathing space  that we all long for. I for one wouldn't want us having to travel to Wigan on the last day and seeing out a draw to guarantee survival or anything silly like that, and so let's just pray that this error of judgement plays no part in our destiny.
Enjoy the break, and until next week – Up the Villa!