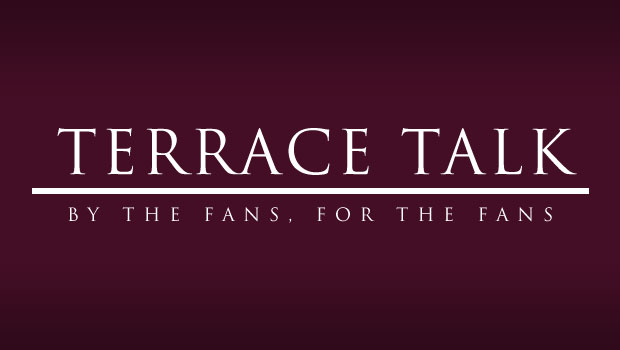 Strangely, I experienced lots of different feelings and emotions after our victory at the Madejski on Saturday, euphoria and relief being predominant. By seven on Saturday evening, I collapsed into one of my 'episodes' as I like to call them.  These episodes are a very deep passage of thought in which I analyse things in much greater detail than needed or intended, and I was left thinking to myself; when the season kicked off way back in August: did any of us foresee that one of the highlights of our season would be a 2-1 victory at Reading? It was a performance that had little in the way of drama, and was certainly far from a classic. Things could have turned out much different had Nick Blackman not squandered a couple of gleaming second-half chances for the home side.
No disrespect to the Berkshire outfit, but on paper I would say that their squad is the weakest in the Premier League. Having been starved of investment last summer, and in January (ring any bells?), nobody gave them a cat in hell's chance of staying up, and so to still be in with a shot of survival with a couple of months to play really ought to be seen as a positive from their point-of-view. Instead, they chose to yield the axe to Brian McDermott's thumb – sorry, I mean head – on Monday.
Harry 'Houdini' Redknapp's is leading his hoopy troops to B6 this Saturday in what will be, the match of the weekend, in terms of significance. A win would see us to the 30 point mark with eight left to play, stretching away from the teams below with the wind in our sails. Whereas defeat would see things further tightening up at the foot of the table – and, more annoyingly – we'd be faced with seeing and hearing the media and football pundits sucking up to Redknapp again.
As much as I rate Redknapp as a manager – are we not forgetting two major points here? Firstly, despite the wealth of the R's owners the club has a colossal over-spend, and secondly, despite being adrift at the foot of the table by a margin until now, no team directly above them were winning games anyway and so back-to-back wins would have given them half-a-chance. Make no bones about it, should QPR stay up then it's because they have bought survival. It's as simple as that. I'd say that because of all this there is added pressure on the West London club to beat the drop.
Southampton and Sunderland are now both looking over their shoulders, and I can see at least one of those two getting sucked back in. And on the back of that sentence, I'd just like to quickly apologise to those with a phobia of cliches. Cringe.
The Saints host Liverpool and then Chelsea after the international break, whereas Martin O'Neill's men play at home to Norwich before a run of games in which I can see them picking up very little; Manchester United, Chelsea, Newcastle and Everton.
QPR have what I'd describe a fairly straight-forward April before closing their campaign with a tricky trio of matches against Arsenal, Newcastle and Liverpool. And of the teams around us it is Wigan that have the run-in that I admire most, but will their FA Cup exploits help knock them off course?
Many people were saying tweeting that Wigan's shock 3-0 victory at Goodison Park in the cup proves that they are now just entering the phase of the season in which they look like world beaters and play like champions. But from a Villa perspective I am rather pleased that they have now got the added pressure of a Wembley appearance, and perhaps again in the final. I can only see it being a hindrance for them.
This weekend offers us an escape. And, afterwards, although we do then head into some tough fixtures, even I who holds such a pessimistic view on life itself, would like to think we would then be able to muster up ten points from eights matches to see us hit that magical forty point mark. With defeat, all this positive energy will be left draining away from my veins yet again. It'll probably end us goalless now I've said all that.
Until next time, enjoy the rest of your week – and Up the Villa!