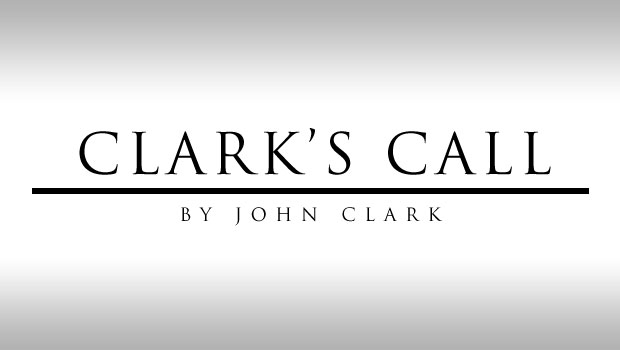 Relegation six-pointers are often thrilling, but not always things of beauty. And I don't think anyone would've been thinking "beautiful game" in any sentence that includes "Aston Villa" and "Reading". They would've been right.
But beauty is in the eye of the beholder, and Villa finally hanging on to a lead for a vital three points was…well, it wasn't actually beautiful, even if it was as welcome as much as it was a relief. Which is to say it was more than serviceable, and that's all we need right now. It was always going to be a scrappy affair.
I was sort of spared the agony of sweating out the final 45 because we were supposed to get a healthy snowstorm Saturday, and I had to borrow a truck and get some things done when I'd usually be watching the game. Exciting things like installing a door. I almost managed to lose track of the time but for the ESPN app pushing game updates to me, each little jingle from my pocket announcing a substitution or card that made my blood run cold, inviting me to panic and seriously wonder "Do I dare look?"
Reading certainly seemed as unnerved as I. Villa were a touch more composed.
Anyway, it was ultimately with a lack of suspense (and terror) that I was able to watch a replay, safe in the knowledge that whatever errors we made wouldn't turn out to be fatal. A couple nearly were.
In the end, I thought Villa did a lot right. Not in terms of looking like Champions League contenders, but in the much more relative sense of simply seeing out a winning position, however dodgy it might've been at moments.
A big part of this was patience: knocking the ball around, taking the air out of the game, frustrating Reading, and limiting pressure.
I know a lot folks will criticize the sideways and backward passing, but holding onto the ball is a good thing, especially when leading. Given the constraints imposed by geometry and confined areas, you have to use the whole pitch if you're going to play keep ball: You simply run out of pitch if you don't turn around and go the other way.
Some will say we should have been more assiduously hunting a third goal. And within the limits imposed by a patient approach, I can't disagree. Opportunites, like Charles N'Zogbia's late effort and Gabriel Agbonlahor's earlier wide curler, however, were there. In the end, it was refreshing not to see Villa rushing on the counter, getting stretched and giving it away cheaply.
Indeed, it was that very patience that led to Gabby's winning goal.
This isn't to say that possession always favors the winning side. It doesn't. Though I think most everyone would agree it's hard to score when you don't have the ball. The thing for me is that Villa have shown a lot of enthusiasm and naivete when trying to play with a lead, and the more composed and methodical approach might just be a sign of growing maturity.
Of course, it's right about here that people will say, "That's great, but 'x' were poor." And in Reading's case, it's true. They were poor. But that hasn't stopped us from dropping points in other games against "poor" opposition.
Other Bits
I did like Sylla's full debut. He seems quick enough, athletic, and moves well off the ball. He certainly didn't seem out of place, wasn't rash, and got off a real cracker on goal as well.
Westwood, as Matt was pointing out yesterday, did the calm and steady things as well, and with Reading always chasing a result at home in a 4-4-2, we had the time and space in midfield to get the patience-first approach to work. Westwood, Sylla, and even Bannan, for the most part, took advantage.
Benteke, his equalizer might well turn out to be the most important goal of the season. Gabby's emphatic drive was obviously just as crucial. As was the linesman's flag.
At the back, of course, we didn't look so composed and kept losing track of players to almost disastrous results. We failed to get to a number decent but innocuous crosses that were made dangerous for a lack of aerial prowess and combativeness.
I'm hoping there's some focus on that this week during training. While I've given Lambert the benefit of the doubt with Clark, even if it's based on nothing more than trying to establish a consistent pairing when Vlaar's fit, I confess the Baker-at-CB sentiment does increasingly have a certain appeal. Vlaar's absences haven't helped him or the unit. I'm glad he's back, and hope he can stay fit for the remainder of the run-in. He didn't seem to have a lot of jumping in him. Lowton has had better games.
So, one hurdle cleared, and it was an important one, because you don't win many races when you stumble over the first one. Three points was what we needed, and three points is what we got. Are Villa starting to find their stride? We'll find out soon enough.