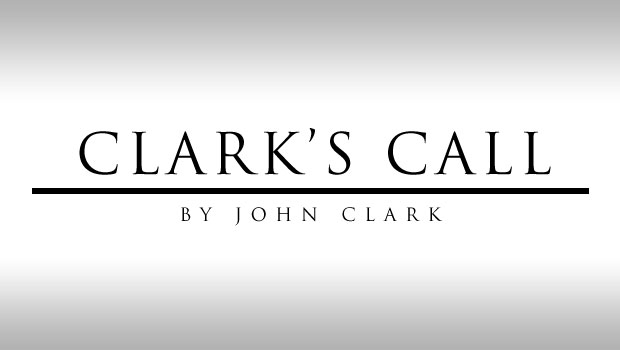 It's a funny old game. An Aston Villa side with an average age of 23 goes to Anfield, thwarts and counters brilliantly, and the post-game wisdom is that it's Liverpool who were poor.
Not Aston Villa who were good. Surprised?
But rest assured, it was Villa were who good. They went out and did exactly what they set out to do. They took Lambert's game plan and made it work.
What was required was discipline and quality, and a touch of self-belief. Discipline to hold their shape and assignments, and quality to finish the chances they created. Self belief not to crumple whenever Liverpool inevitably had a threatening spell.
What they were asked to do is not unlike what Chelsea generally set out to do and Manchester United often end up doing. But when they, or Real Madrid do it, it's intelligent tactical football. It's resilient. It's the character of champions, grinding out results on the road, parrying and humbling more "talented" sides.
When Villa do it, the opposition is poor. Rubbish.
Villa went out and played a better game—a more composed and effective game. When football is scored like figure skating, then maybe Liverpool can claim a draw. Until then, they lost because they never really had a sniff, Villa did, and were lethal.
In football, winning is winning, and winning is all that counts. 1-0 might well be a smash-and-grab. 3-1 isn't, especially when those three goals came on the game's three best chances.
Villa's 3-5-2, or 3-5-1-1, or 5-3-2…Whatever you might like to call it, it was effective, smart football. Seven goals in two games isn't luck. It's a very young team finding its feet, growing into a system, and gaining in confidence from doing on match day what they've been doing in training.
The move that led to Villa's second goal? That's just great football, and two young players reveling in a blossoming understanding. If United won at Sunderland 1-0 on a goal like that….You know how it would play in the press.
Where there was a drought, suddenly there's bounty. The signs had been there in a number of good chances spurned in previous weeks. The unbeaten streak had been met with tepid enthusiasm, but an unbeaten streak is the discovery of solid ground. Two emphatic wins start to characterize what's gone before in a different light for us. It goes to confirm what's been going on for the players.
In short, we're starting to see Paul Lambert's choices for what they are: intelligent, hungry, accountable, responsible, hard-working and talented young players—very coachable players. The sort upon which you can rapidly build an entire new foundation. They're not scared. They actually played better team football than Liverpool. And they'll know it.
As we're wont to say, it's early days. There'll be setbacks. But Villa played a very solid match at Anfield, one that will tell them they're good enough. And that's what they needed. Proof of concept. They've had it in spades. And there's even competition for places, already. This guy Lambert is good.
Not Going Anywhere
Of course, as soon as Villa have two decent results, everyone's talking about our players. They can keep on talking. They're not going anywhere.
For one, Paul Lambert is under no pressure to sell. Big wages are being run down, and the players brought in so far are absolute bargains. Lambert could hold on to them for the lengths of their contracts and let them go for nothing. It wouldn't be a big financial loss.
Some are worrying that Lerner is going to be tempted to cash in. But he doesn't need to (see big wages being run down) and won't want to. He's let Lambert bring in new players while more expensive counterparts are frozen out.
The trick here is that Lambert is showing, as he's alluded to, that he can rebuild the side in three years. And in three years, we'll see if players like Vlaar, Benteke, and Westwood really need to go anywhere else because Lambert could well have them challenging for honors and back on par with Tottenham, Everton, and any others nipping at that fourth CL place. If the competition is expanded? Villa will be there.
This is the trick. You can build, or re-build, but you have to be audacious, build quickly, have courage and see where you land. The window is limited, but it's there. When you sign young players on bargain wages, there's not much ego, there's some loyalty, and there's plenty of room to raise wages in recognition of contributions along the way given what these players were signed for.
Naturally if City or Utd come calling, it might be tough to hold onto a Benteke. But for what Villa will get for him, and what we'll have built in the meantime, selling him on for £30m+ is only going to let Lambert bring in quality replacements. Lambert obviously has an eye for players. We will be able to replace what we lose, unlike years past. Moreover, the Darren Bent example that's being set says "I can and will put you on the bench. I can and will leave you off the team sheet entirely. Whatever you're earning. The team comes first. Always." That's a magnificent way to take charge.
So, let everyone continue to say Liverpool were poor. That's only going to motivate this bunch and help keep us under the radar.
But I'd imagine that upcoming opponents are going to start taking Villa much more seriously. They've embarrassed Norwich and Liverpool at home, stood up to Stoke, stymied Arsenal, scored some cracking goals, finally, and are only just getting started.
There are no guarantees. But "In Lambert We Trust" is as good a place to be as any right now for a Villan. Let's stop worrying about what might happen to dash our hopes, and just enjoy the hopes. If nothing else, the law of averages says Villa are due, and if Lambert's talking three-year plans, well, I'm keen to see just what three years of Lambert yields after these first few months.