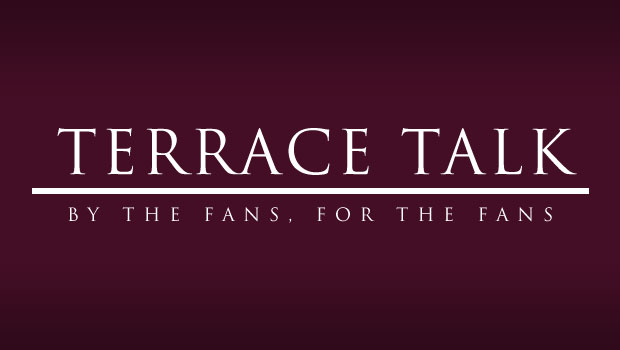 Over the last while it has been mentioned several times that some players wouldn't want to come to Aston Villa. What is it that makes a team from London more attractive? Or any cosmopolitan place in England. Could it be the address? I hardly think so. Weather can't be the problem as all of England is rainy in the winter. If it was weather alone, then Italy, Portugal, and Spain would be overrun with footballers.
The stadium has a perfect pitch, there is a strong core of fans (disgruntled at the moment with a few rays of light shining through), and the training facilities are, to use a worn expression, world class. Not to mention a young forward thinking manager.
Are the wages holding Villa back? Not really. Most bring their pay level with them. Is it the prospect of relegation, the lack of European football, or are they just shallow and will only back a winner with a Manchester or a Chelsea address the only outlet for their supposed talent?
Now I'm not talking about the players who by their talent alone demand the likes of the top 6 but the likes of a Clint Dempsey, or Milner, or Downing from Villa's recent past. Is it something in the water that prevents a player bleeding claret and blue? Agbonlahor loves Villa, Bent professes to but I doubt it. Benteke thought he was going to London and Arsenal is the team of his boyhood. Why tell everyone that? That leaves me a little cold. Are they that mercenary? Can it be their agents looking after themselves over their clients' well being? Looking for more money?
So what needs to be done for Villa to obtain that mystique to become a desired address in the minds of footballers? I would think Villa's history would entice players but they seem to read from a script when new additions talk about "playing for a huge club like Villa." In the back of your mind you feel they are just using Villa as a stepping stone for some perceived future glory somewhere else.
Well, freedom from relegation would be important, one would want to play in the Premier League. But also wouldn't one want to be part of the re-building of the team?
Could it though, be the teams around Villa who are in the doldrums, treading water or slowly sinking through the leagues? West Brom excluded right now as their flame is burning bright. Would a healthy Birmingham or Wolverhampton bring players to Aston Villa due to a higher level of competition or rivalry in the city? Or to look a little further afield to Coventry or Leicester? Hard to tell.
In my opinion, given the current state of affairs, the tack that Aston Villa has taken with youth and academy graduates is the best way to go right now. Developing a love of the team along with their skills as footballers. Giving youth from abroad a go in a Premier League team and instilling some kind of loyalty in them. Astute scouting being a given, I see the team spirit growing and an all-for-one, one-for-all environment building. It is fun to watch the team grow.
Although some experience is needed right now, buying players like Martin O'Neill did, past their prime, high wage, and a can't-teach-an-old-dog-new-tricks mentality, has been proven to be counter productive. As Villa improve, I would hope Trinity Road will become a desired address for players. It would create a situation where Villa have a pick of several players instead of players with the upper hand in negotiations.
I hope the team treats these players well (I think they are) and gives them reasons to stay at Villa. It would be quite depressing to see them leave after developing here. There has to be a way to make them claret and blue to the core. Is Aston Villa on that right track?
A bright future awaits Villa if an exciting atmosphere and good coaching can be offered along with a strong feeling of belonging to the team.