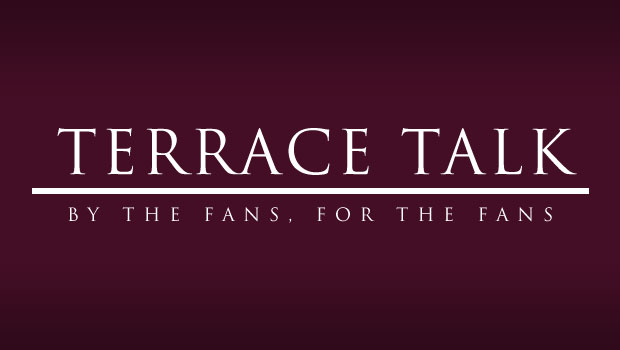 I'm faced with that midweek curse again, having to knock this up prior to last night's Capital One Cup quarter-final tie at Carrow Road. Recent form would suggest that the match yesterday evening was a tight affair, and we're praying that Villa now have a place in the semi-final of a competition that we have a decent record in. If not, that's very likely to be curtains on the silverware front for yet another season. The League Cup is a competition that I always think a club like ours, particularly in these gritty times, should be aiming to win. [Ed: We did alright last night.]
Saturday's performance against Stoke was again very solid, but once more, all too often we lacked that killer ball, and when rare opportunities did present themselves our efforts were feeble. Hats off to The Potters, though, they were more than content to come away from home and limit us to very few chances with the hope of sneaking one from a set piece or a quick break. They are on a very good run and have now racked up 14 points from a possible 18. I'd give my right arm to see Villa go on a similar streak but with Liverpool, Chelsea and Tottenham coming up I just can't see it myself. That's very much the defeatist character within me rearing up its ugly head. Sorry.
Today, though, I want to talk a little bit more about Christian Benteke. The Belgian only turned 22 last week, and has quickly made his mark on the Premier League, most notably leaving more than just a mark on Chris Smalling's upper arm. His work rate is second to none, his ability to hold up the ball is truly phenomenal, and then the way he brings others into the game is absolutely breathtaking. And now, just as I'm on the verge of having a Benteke-gasm, I interrupt myself and ask, "But what of his goal scoring ability?"
Lacklustre. It just ain't happening. There has already been many a time this season where he's done all the ground work—and then just ends up firing a blank.
The main problem is that all of our players are firing blanks right now, and so we can't afford to let chances go begging. The worst thing is that there's more than enough evidence to suggest the lad knows where the target is. If you look at his last three seasons dating back to 2009-10, Benteke netted 40 times in 89 appearances, and he's already in among the goals for his national side despite only making nine appearances. If he can start converting the chances that he does get then Villa may well just start climbing that Premier League table.
Monday night's defeat at Fulham saw Newcastle slipping down the table, and they now only hold a two-point lead on us going into this weekend. Along with our fixture of course there are a couple of other matches that personally I shall be keeping close tabs on on Saturday: Norwich vs. Wigan and QPR vs. Fulham. Head-to-heads featuring sides that will be in and around whereabouts we are come May.
Onto the trip to Liverpool. Anfield is no longer a place you go to and fear, and I'm more than hopeful that we can go there and pick something up. The middle of the park will be an interesting battle ground for two sides that don't really have much muscle in there, although Liverpool may well think that with Lucas Leiva getting into his stride he can be their trusty henchman—the one that breaks up the play just in front of the back four.
Jose Enqrique pulled up midway through the first half in Liverpool's 3-2 win at West Ham last weekend, and it may well mean that former Villan Stewart Downing fills in at left back. When he has been forced to play there this season I've watched with great interest as to just how he performs and, if truth be told, he appears very, very uncomfortable. His positioning is all over the shop. If we play with some intensity and put some real pressure on that side of the pitch we may well cause them a few problems. That's not to say I'd like to see Lowton over-committing down that flank.
Liverpool are a side who like to dictate the play, particularly on their own patch, whereas we're slowly turning into a young tenacious side who are hungry for the ball. One of Villa's positives this season has been the hunger and desire to get the ball off of the opposition, hassling and harrying them and forcing them into errors. For much of the season—up until very recently—we've then given away the ball very cheaply, but it now seems as though we're  retaining the ball a lot better. The next step is to actually do something meaningful with it. And in so doing we may even start to find the net more regularly. It's as simple as ABC, isn't it?
My score prediction for this weekend is 1-1.
This week I shall leave you with a little bit of humour. Whilst watching the Villa – Stoke match via some dodgy link at the weekend, one of the commentators came out with, "Villa's dead-ball specialist Barry Bannan looks set to take this free kick." A sentence best printed on the paper tab inside a cheap Christmas cracker.
Until next time, Up the Villa!