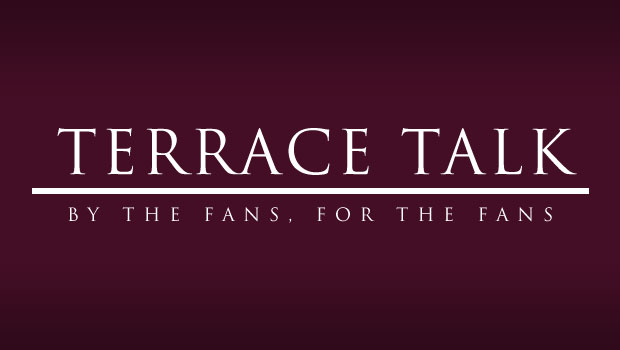 Aston Villa have had a slow start to the season but then that was to be expected. We all grumbled about the losses to "lesser" league teams, and the points they lost. Points that surely will put us in a relegation fight in the minds of half of AVL's bloggers. Well perhaps some of us are right. But I am not buying into that relegation fight.
Those supposedly easy games were, in my opinion, used by Lambert to get his message across, build confidence, sort out the team to his liking, and getting the players playing a disciplined game. We have seen several senior players step up to the plate. Young players take that next step. And additions from Europe step in as if they have been here for years. All of this is contagious, from the top to the bottom, from the first team down down to the reserves.
Now, just suppose the first ten games had included Manchester City, Manchester United, Arsenal, and Chelsea. It wouldn't have been impossible. How much success would Lambert have had trying to instill his thinking and message into a squad just out of high school? A squad so shell shocked after ten that last year would have looked successful. It would have been an impossibility and the season would have been lost in the eyes of some, much like QPR's seems to be right now.
Right from the beginning there were flashes of great play and shows of confidence in that play. Matt mentioned that first half stats are right up with the best. There were several games where they got beat soundly and played poorly. But never two games in a row. Now there is evidence of big improvements every game. Now they are more ready to play the top four without fatal blows to their confidence.
So yes, points were lost in the first ten but the next 28 are much more winnable than if that first ten included the top four teams.
The flipside
It has already been mentioned that teams would be sniffing around next summer for the best in Villa's silks. Christian Benteke and Ron Vlaar were mentioned last Sunday as prospective targets. I suppose there is no stopping a player from moving on but what can be done to keep them happy at Villa?
It would be a real blow to the fans if players slipped away to other teams. Villa needs to keep them happy for a least a couple of years. The scouting teams needs to keep finding quality to replace future departures. Lerner needs to keep Lambert. And Lambert needs to keep a happy club house. It appears that these things are in place. The players have bought into Lambert's vision for Villa. Let's see what happens in the summer with all the crazy spending.
The conclusion?
I think 40 points is more than doable. Closer to 50? Look at the schedule for December and January – lots of very winnable games there. We may be angry and frustrated now, but things can get better, and I still have faith that they will.