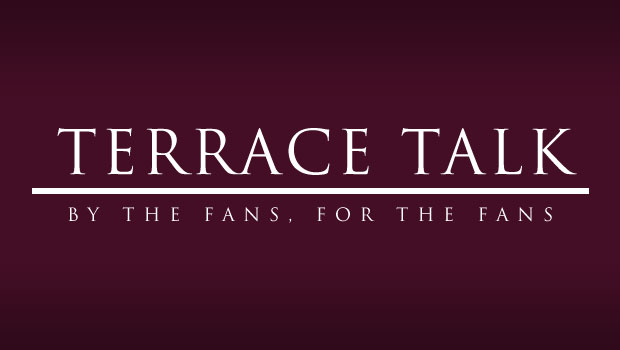 Earlier in the week, the FA released information pertaining to the EPPP (Elite Player Performance Plan). As I am sure many of you will know our club did rather well in the independent audit of Bodymoor Heath and our development plans.
The club released a statement saying:
"Aston Villa has secured Category One status for our Academy following an independent audit of the Club's youth development programmes, which forms part of the Barclays Premier League Elite Player Performance Plan (EPPP).
In addition to achieving the highest status of the EPPP, the Aston Villa Academy has also emerged as the No.1 ranked Academy in the country."
This is not only a nice bit of PR for the club, but the Category 1 status also means Villa can now offer contracts and sign schooboys from anywhere in the UK. However, this also means United, Arsenal, Chelsea ect can sign these players too.
A sign of the pull of Bodymoor was most recently seen when we signed a highly rate 16 year old Swedish player with reports suggesting Hamburg, Fulham, Arsenal, Juventus and Valencia had all courted the young player but he opted for the Villa for two reasons. The first being the facilities, about which he said:
"Their academy is the best of those I was with. I feel that I can best develop here"
But the other consideration though is the one that will help the club most in the future to attract players – a philosophy from the football club to build from within where possible.
If young footballers can see others getting chances are our club now, then it will only encourage players to come to Villa.
True, many of them might see Villa as a stepping stone, they may see their future at a Chelsea or United but if that means a £15-20m transfer fee coming to Villa than it's better than nothing, but there is nothing to say we can't grow to meet the expectations of the player.
So this is all good news for Villa, right? I'm not so sure because while the stats of the Villa academy stack up against any club in the Premier League, I still feel a lot of our boys never reached their full potential.
United can make Phil Neville in to a very decent player, yet we get a hugely talented player like Lee Hendrie and his talent goes unfulfilled. This can be put down to the players attitude of course, but surely the club and it surroundings have an effect on how a player grows? You'd like to think so anyway, right?
So while I am positive our academy can produce technically proficient players who can play football, and although the club gets the young footballers in to community schemes and keeps them grounded, the club does seem to miss out a big chunk of their development into professionals in my opinion – that is how to be a professional, and what it means to be professional. You can call it "competitive edge" or a will to win, but it all means you must continue to improve – I am concerned that there is a huge lack of know-how and experience of competitive football before being thrust upon the first team.
Add into that the expectation from fans for players to hit the ground running and perform in one of the toughest leagues in the world. In order for players to survive, then maintaining the young lads confidence throughout this progress is key, and the huge leap from reserve to Premier League football undermines this.
Look how Craig Gardner has developed with games at Sunderland, or how Gary Cahill did at Bolton.
Look how Luke Moore was wrapped in cotton wool then thrust upon the first team with ability but no know how – we've repeated this mistake time and time again.
We give the youngsters the skills but none of the tools to do the job. Bobby Charlton's autobiography is an eye opener as to how coaching has changed. Coaching nowadays seems to be concentrated on the technique of the ball, but what about the knowledge of what to do with the ball? You know what I mean – how best to progress your game and make use of your particular talents.
Charlton refers to his coaches and mentors of his game, this is an element that I do feel we miss out on, our youth players are always very green and naive when entering the first team environment.
So let's hope the club has learned from its continued mistakes in the past. We must send the lads out on loan, as player development is far more important than youth team success, be that domestic or European.
We need to find lower league teams where we can develop our players with that have similar principles to our first team. Teams such as Swindon, Brentford, or Brighton who would be able to utilize our youth.
Doing this would give a gradual exposure and development of players, not just throwing them in the deep end and expecting them to swim after telling them they're the best for three or four years. Why not throw them in the shallow end, where they will be better players, but will have to learn quickly around older, wiser, professionals.
Fingers crossed we can see players like Jack Grealish, Jordan Graham, Michael Drennan, Benjamin Siegrist, Gary Gardner, and Samir Carruthers beginning to make the step up more gradually and, just maybe, then we can begin to see players fulfilling their potential, ie entering the pitch with the skills and the tools to use them.
People who have been critical of Bannan should now start to see how he is becoming far more canny and selective of his "Hollywood" balls – he is working harder and most importantly his positional sense when off the ball has improved no end this season. I expect to start seeing further development under Lambert of all the young players he rates.
How do you think Villa cope with their youth player development?
Do you think that they are being given the skills to be a professional but then not giving them the tools to enable to use their skills on the field? Football is played with the feet and in the head – we must do the best to train both.