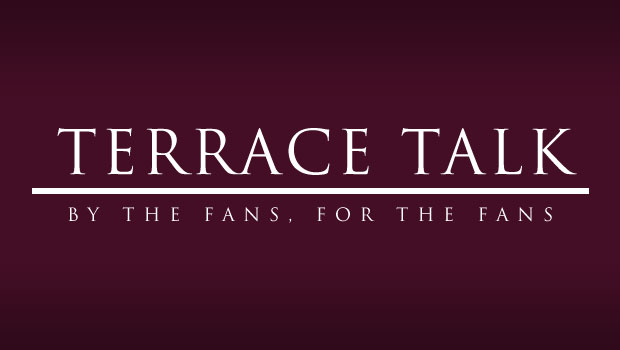 I'd almost forgotten what it was like to celebrate three points away from home; that was until our fine performance at the Stadium of Light at the weekend. Writing for AVL is much more enjoyable on the back of a Villa win – and that victory over Sunderland wasn't just any win, it was a fine, gutsy and battling display that certainly made the fans sleep a little bit more comfortably. Defeat certainly would have seen me reach for my hazard lights, especially with the fixtures that lay ahead over the course of the next few weeks.
On the back our decent display at Sunderland I took to Twitter – as per – to see some of the reaction and found it quite remarkable to see a few Mackems label Villa as "boring", one tweeter proclaimed that he'd "prefer to watch Stoke City than Villa". I'm not quite sure as to what match they were watching, despite the one-nothing scoreline I thought the game was an open affair and there was some fabulous link-up play in our attacks. Much of the good build up coming through Stephen Ireland and of course Christian Benteke – but you'd expect nothing less from the 'new Emile Heskey'.
What pleased me most was our positivity from the get go. Admittedly we did our leave ourselves exposed at times as lime green men flooded forward, but the hard work and endeavour shown by both Bannan and Westwood combated their threat of a break away goal remarkably well. Sunderland fans certainly won't see many away sides play so openly like Villa did on their turf.
Back-to-back wins in the space of four days can can only aide the players confidence and attitude ahead of this Saturday's late kick-off at home to Manchester United. Unfortunately despite being the home side I don't share Lambert's willingness to "give it a right go" this weekend. To me that says that we'll try and take the game to United and I'm worried that if we do we'll simply get overran in midfield.
Inviting pressure on ourselves is a very dangerous game indeed, but I think that this strategy would both play to our strengths and expose the Reds weaknesses. Evra and Rafael are much better going forward than they are at defending, whilst both Evans and especially Ferdinand don't like nor look comfortable with anyone who runs directly at them with pace. Playing tight and compact whilst maintaining the ability to launch swift rocket-propelled counter-attacks is definitely the way that I would be encouraging Villa to play.
My article last week was written prior to the win at Swindon Town in the Capital One Cup, and so I didn't get a chance to express my delight at making the quarter-finals. We sure made hard work of it but although it won't be easy I can see us going to Norwich with superb numbers and getting a win. The tie of the round from a neutrals perspective will undoubtedly be Chelsea's trip to Leeds where an upset could well be on the cards. I expect Arsenal to comfortably see of Bradford, whilst I don't think we'd have much to worry about facing Swansea or Middlesbrough if we were to get through and draw either one of them. Maybe another trip to Wembley is on the cards.
Turning my attention back to this weekend, I'm going to remain positive on the back of last weekend and predict a score draw, 1-1. I know I'd be more than happy to see us secure a point. They all help.
Until next week, Up The Villa!