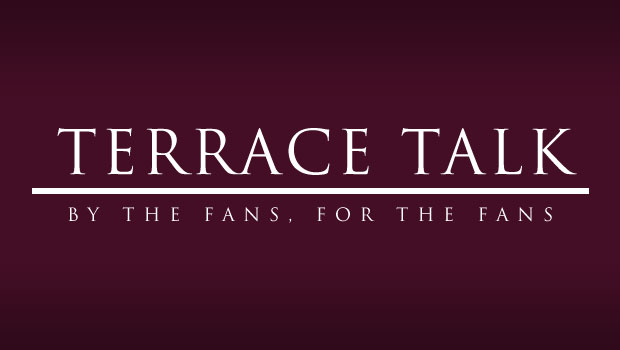 This past Saturday I, as usual, joined the traveling faithful in our game against Sunderland. One of the season's long haul games, it culminated in a 17-hour round trip to see the game, but it was worth every minute of it!
During the returning coach journey the driver had kindly switched the radio on so that we could listen to the late kick off between West Ham and Man City. But it was something said during the half-time break that caught my attention. As usual, Stan Collymore was doing his snapshot analysis of the games that had already taken place when he came to our result. Now with Stan being a Villa fan I'm always interested in what he has to say regarding the team, and this was no different:
I said at the start of the season this will be a roller coaster of emotions for the Villa faithful, a season whereby we lose games against the likes of Southampton and then go and beat the Champions in their own back yard in a cup. If the Villa can keep themselves up this year they can go far. This is a young team with bags of potential.
As any level headed fan will tell you, Stan is spot on with his assessment. Some may have had higher expectations; I myself spoke of a top-10 finish when Lambert first came on board! The fact of the matter is, like many I got caught up in the excitement of it all.
A good preseason did nothing to dent my confidence, and then came the opener at the Boleyn Ground and the reality of the situation hit home.
Stan is completely right is my opinion; the performances have been Jekyll and Hyde at times. Horror shows against Southampton and Everton followed with majestic and captivating performances against Swansea and Man City. Sunderland showed we can grid a result out—that can only give confidence to the team.
Confidence is key, and, again, as Stan says, we have a very young squad out there: In fact the average age of the first-team squad is only 25.80, and when you consider we have dinosaurs like Dunne (33), Marshall (37) and Given (36) thrown into the equation it starts to tell its own story. In fact, 14 of the 26 players in the first-team squad fall below that average.
A young squad is a balancing act—get them winning and confidence will soar. Equally, confidence can hit rock bottom should events conspire against us. This is the point I feel Stan was making: given the circumstance of last year and some pundits even predicting the worst for us this season, expectations for Villa are low outside of our own fan base.
Playing football the right way and building confidence into a young squad is the major platform to establish. Yes, this season is going to be inconsistent, it's going to frighten us and make us fear the worst, but it's also going to deliver us the unexpected. Besides, as Villa fans do we really expect anything other than a roller coaster?
Youth is a blessing. It's a blessing we have, it's a blessing for us to build on, and after this season a young core of players is only going to pay us dividends going forward.  After this season we truly could have the bright future to match our proud history.