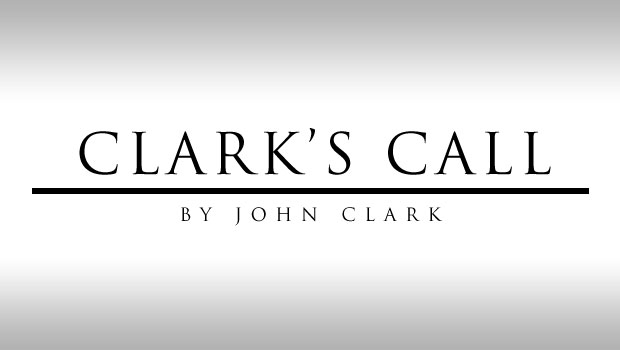 I'd like to say it was with mixed emotions that I saw Villa hand Martin O'Neill a defeat at the Stadium of Light. But that would be a lie.
The man who walked out on us—yet somehow thinks he's got a legacy to defend after winning sweet FA at Villa Park—is building another counterattacking road to nowhere. And after belatedly wising up to the carnage he's left in his wake most everywhere he's managed, I can't say I feel for the man at all.
I used to rate him. But he oddly refuses to learn or take responsibility.
Crafty, erudite, funny, intelligent and eccentric, Martin O'Neill was a manager I really liked. Until he walked out on us. Some will think I'm trying to stir things up, but I'm not. Not intentionally. I just find that unacceptable. He knew which way the wind was blowing for months.
So, Martin, I'm surprised you got another job after suing your former employer for refusing to let you waste any more of his money. But you did, and I don't wish you any success, professionally. You were nowhere near the manager I thought you were.
But more important, you were smaller than I thought you were. Figuratively speaking, of course.
I'll put my hand up when I'm wrong. I backed you to the hilt, Martin. And you p*ssed in my Corn Flakes.
What, Darren Won't Go Away?
I think we all wish he would now, whatever we think of him as a player. But the Darren Bent saga is actually good for Aston Villa.
Why? This is the face of change. This is a manager saying, "Here's the armband." Then saying, "You still couldn't be bothered, so I'm giving it to someone else." And then, "Wow, you really think you're awfully special, don't you?" before not bothering to take a moment to tell him he was no longer automatically starting if healthy. Give 'em enough rope…
Hallelujah. This is a manager who is drawing lines that any player can believe in. If the rules apply to the club's most expensive player, they apply to everyone.
And the rules makes sense: Work for each other. Leave it all out there on the pitch. Don't believe you're bigger than the team. Leave your reputation in the parking lot. Do it my way.
These are the foundations not only of a winning team, but a winning football club.
Our opinions on Gabriel Agbonlahor will differ. But I think we'd all agree that he's an accountable footballer. He tries. He doesn't hide. He plays hurt and out of position, and he gives it all he's got.
This is what Lambert wants. Vlaar, El Ahmadi, Bennett, Lowton, Westwood, Guzan, Benteke—these are intelligent, accountable footballers. They'll make effort and commitment job one. They'll listen and learn. They may not be the world's best, but they don't have to be. They just need to believe, work and play together. The whole is most often more than the sum its parts. Especially on a budget.
Darren Bent is the example that had to be made for the good of the club and all the players including Barry Bannan, Fabian Delph, Stephen Ireland, Charles N'Zogbia, Chris Herd, and whoever else.
Who replaces him? Who knows. If it's as astute a choice as Benteke looks like being, we won't really care. What we do know is that we'll be playing 11 on 11, and the whole team is not going to revolve around one player and his preferences.
Where's Richard Dunne And Why Should We Care?
Look, the guy was fine in his day. He was what he was, and I was pleased with him in his first season with us. But it sounds like he's finally back in training.
There's a reason City weren't holding on too tight, and we've now seen why. He's a throwback, a big, lumbering and aging CB who isn't fast, or agile. He can read the game, but he can't do much about it anymore, never mind hold a high line. He's not comfortable on the ball or in space. Or in space on the ball, particularly. Yes, he'll play hard. Which is admirable. But it's not enough.
Sure, we can obviously use the numbers. But that's the only thing working in Dunne's favor. Like O'Neill, I'd have fonder memories of him if he hadn't been an active part of the problems at Villa Park. I wish him well, but he's in the past.
And The Damned United
Well, what can we do but give it a go? Honestly, I'd probably stick with the Gabby, Benteke, Ireland, Weimann set-up up front. There was a lot of genuine effort up there, and we're gonna need that.
I also like Gabby and Weimann doubling as more traditional wingers…I think that will serve us well against Young and Valencia, or whomever SAF puts out there, not in terms of our attacking width necessarily, but defensively, certainly, and also in just giving us a bit of redundancy up front.
It's a tougher call when it comes to two out of Delph, Westwood, Bannan and El Ahmadi, presuming all are available. But it's a welcome dilemma. The remaining five, Guzan, Lowton, Vlaar, Clark, and Bennett pick themselves if fit. I think Enda Stevens would get the call at LB (due to Lichaj's accumulated yellows) if Bennett can't go, which might make things more interesting than we'd like.
Keys to victory? Pressure and some composure. If we find ourselves up in the second half, the best thing we can do is to stop trying to break so fast and giving it away looking for a goal on the counter. I love the intent. But killing off a game means slowing things down—and not giving the ball right back.
Villa can get something out of these upcoming matches. Not saying we will, but we can.