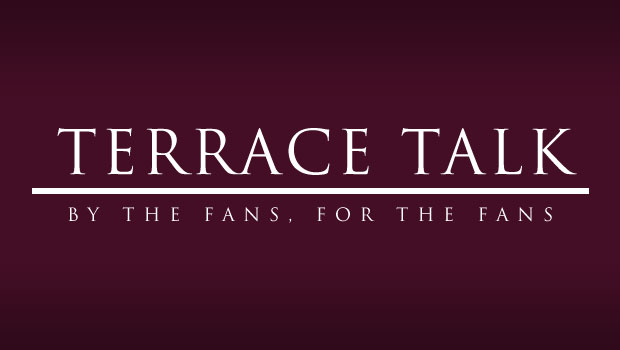 How quickly my mood can change.
Whilst tucking into my lunch last Saturday afternoon watching Football Focus I was thinking to myself just how much I was looking forward to watching the Villa boys—albeit via some dodgy live stream—in action against a side that I genuinely believed we'd outplay and outfox. I was confident of all three points, so much so I even bet on a Villa away win, something that I very rarely do seeing as we've won just six of our last 41 away matches dating back to the start of the 2010/11 season.
I regret it now.
Despite being in front at the interval through a typical poacher's goal by Darren Bent in the 36th minute, at half-time I scratched my head and thought that this isn't the flamboyant Villa performance I was expecting to see. But then the sensible, niggly side of my brain fought back and shouted, "Hey we're still 1-0 up!" Within half-an-hour we found ourselves 3-1 down and being comprehensively bettered by (formerly) pointless Southampton.
What the bleedin' heck just happened?
Although I like to think I'm somewhat of a purist, I must admit I'm not usually a massive fan of talking tactics and dissecting a game of football. However Matt's "Talk Tactics" article on Monday was a fascinating read in which he highlighted Barry Bannan's poor long passing, Ciaran Clark's inability to land a tackle and how Matthew Lowton was far too exposed on that right flank.
Rather than re-visit this carefully analysed, well-written synopsis I've decided to have a good old-fashioned moan about one player in particular, and that player is Stephen Ireland. And not for the first time either.
At the start of the season I said that this campaign is make-or-break for him, the jury is still out, and that despite being awarded 'Supporters Player of the Year' last season. And let's face it, that meant very little in what was a woeful nine months for the Villa.
His performances thus far this season have not been good enough, and for a player that earns in excess of £3.3 million per year we have to see a lot more from him. He surrenders possession far too easily, often in dangerous areas in the middle of the park or on the edge of the opposition penalty box, when we have players committed forward. This enables our opponents to launch a swift counterattack. He really needs to start pulling his finger out.
Interestingly, the other day when I was in a tweeting discussion about this with a fellow Villan he seemed to think it was due to the lack of movement in front of Ireland, particularly from Darren Bent. He has a point, but at the same time I'd happily see the ball moved out wide to our advancing fullbacks, or perhaps an interchange with one of his midfield colleagues. Anything bar giving up possession.
This week Paul Lambert and I just aren't on the same wavelength. After the Southampton defeat he came out and said, "Losing Stephen (at half-time with a potential broken arm) was a blow because I thought he was playing really well." To be brutally honest I thought the whole team was poor throughout, including the first half—and that despite leading.
Anyhow, onwards and upwards. It's only the small matter of a home local derby against our noisy West Bromwich neighbours this Sunday afternoon. I reckon it's about time we showed them which team really is the boss of the Midlands. This match couldn't come at a better time for us as the lads should be looking to make amends for the shambles at St Mary's. I expect them to be chomping at the bit.
I think the key to this game will be our right-sided attack. I'm expecting Liam Ridgewell to start the match at left-back for the Baggies and we all know the former Villa man is not a natural left-sided defender, and he won't be comfortable with someone who has pace forcing him backwards. Perhaps Lambert should allow N'Zogbia an opportunity to show what he is capable of doing, see if he's hungry for it. Alternatively, start Gabby on the right wing.
I'd like to see Weimann start alongside Benteke. With Jonas Olsson and Gareth McAuley likely to be Albion's centre-back pairing you certainly need someone like Benteke to unsettle them two giants. McAuley isn't very mobile, neither is Olsson, and I feel that Weimann has that nippiness to get in between the two.
That's just me though, I don't get paid for picking the team. I am however a Football Manager addict and so I guess that's where the above talk comes from!
Moving on. Unfortunately this article was written prior to our Capital One second round match at Manchester City, and so I can only pray that we're toasting a win as you read this [Editor's note: Too right!]. I'm hoping that Lambert used this tie to field some of the fringe players such as: Joe Bennett, Nathan Baker, Ashley Westwood, Samir Carruthers, Charles N'Zogbia, Jordan Bowery, Andreas Weimann and the returning Gabby Agbonlahor. As much as I'd welcome a cup run, getting further points on the board in the Premier League is of course the priority.
Until next week. Up the Villa!
Podcast: Play in new window | Download