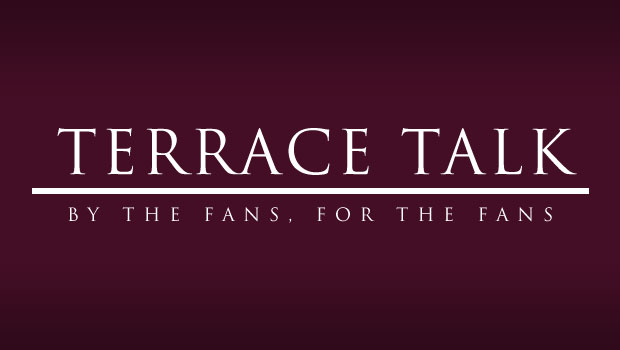 This season is going to be a rollercoaster, to say the very least. We've already had numerous ups and downs, more or less par for the course for an Aston Villa supporter.
After a frankly surprising, yet positive, performance against Swansea, the claret-and blue community swelled with pride and a feeling of optimism that has long been absent on the terraces. There were those suggesting that Paul Lambert had cracked the code only four games into his first campaign at the Villa helm.
Those who were fervently anti-McLeish were preparing to lap up a season of vindication soup, with almost everything going right on the day, Benteke's goal adding gloss to an outstanding display. Added to a well-deserved point at Newcastle the week before, it seemed we were on the right track. But nothing is ever that straightforward.
The current crop of young, energetic players that line up for Villa each week have proved something of an enigmatic outfit, capable of beating anyone, but inherently fragile as well, underlined by our first two games and the forgettable Southampton clash on Saturday.
As a Villa fan, it's almost within our DNA to develop a fickle coating. I am certainly proof, my outlook on the season changing almost every minute while watching certain matches.
The fluctuating form is a cause for concern for our fans, of course. Significantly, though, the unpredictable nature of the team could prove to be the main threat to our opponents this season, as was proved against Manchester City on Tuesday night.
A superb, spirited 4-2 victory at the Etihad Stadium, albeit in the perhaps undervalued League Cup, is a signal of just how capable Lambert's Lions are when they are diligent and forthcoming.
Following a crushing 4-1 defeat away at Southampton, it was exactly what was needed. To concede four goals in the second half was frightening, and, broadly speaking, unacceptable for a team that has ambitions of staying in the top flight, particularly against a side that had lost 6-1 to Arsenal in their previous fixture.
The belief drained away faster than it had arrived, with some wise and hardened supporters very aware of the leaky base of enthusiasm upon which we stood after the Swansea game. The defence, though excellent against the Welsh team, is still an area of concern, which was a fundamental reason for our marginal survival last time around.
Question Time
At this stage, I'm a little lost on a number of questions, the club clouded in an air of unpredictability not strictly limited to the pitch.
There is a distinct impossibility in the task of estimating where we will finish this season. Lambert still has a lot of work to do with the players, and the team undoubtedly needs time to properly gel before an accurate assessment can be made.
Even so, the signs are confusing, as we are capable of beating anybody, but losing to anybody as well. This has famously been said of Arsenal recently; though I get the impression the Gunners will pick up a few more wins than we shall. That said, the performance against Swansea has to be the benchmark that we aim for every week.
Having lost key players over the last three years, either through sales, dips in form, or prolonged injuries, it is hardly surprising that we've had a rough time. Gabby Agbonlahor is perhaps the most apt example of a player that has been absent for too long, largely due to injury, but also subpar performances. If we can get players like Gabby firing on all cylinders, as he did on Tuesday night, perhaps the high-energy atmosphere and tempo with which we played against the Swans will become something of a more regular feature.
The off-the-pitch element is something I've been pondering for a short while now, and I am referring to the question of chairmanship. Indeed, my interest in such matters was aroused by the news that Randy Lerner had sold his beloved Cleveland Browns in July.
Does this sale represent a shift in Lerner's interests, in that he will now invest more in Aston Villa? Or is Lerner looking to sell Villa as well, following a few seasons of fairly stagnant business in comparison to the Martin O'Neill tenure?
Lerner enjoyed a period of considerable popularity during the O'Neill years and understandably so, having injected much-needed cash into the club, with which O'Neill bought and got results. Whether O'Neill's spending was beneficial to the club in the long-term is another debate altogether, but I am starting to believe that perhaps it wasn't.
Unfortunately, at this juncture all that can be done is ask questions on this subject. This is food for thought, perhaps, but there is little doubt regarding Lerner's passion for the club. Whether he remains willing to invest is another query, and in this day and age, money is a pre-requisite for success. I'd certainly be keen to hear what the AVL community thinks of our American owner.
Counter Attack
Money discussions aside, it is important to hark back to the O'Neill era in terms of the style of football. Under O'Neill we thrived on a simple formula: a tight-knit, cohesive defensive unit that was aided by two combative, yet suitably attacking central midfielders, and laced with pace on the wings and up front. Lambert would do well to reinvent such a system.
One of the most impressive players so far this season has been Ron Vlaar, who leads with physical prowess but also in a fashion that inspires belief and aggression. Ciaran Clark has great potential, and could well be a future captain. Lambert should persist with this pairing as they will only get stronger. In the meantime, supporters will have to be patient and realistic.
With regard to central midfield, it's perhaps the most pressing concern. Karim El-Ahmadi is a good addition, offering aggression and composure on the ball. But it is questionable whether Bannan is cut out for the Premiership. There is little doubt in his ability, but the defence needs cover, and the diminutive Scot is not going to be able to provide that sufficiently.
Stephen Ireland continues to act as a bone of contention. On his day, his conductive style is nigh-on unplayable, but, again, there are question marks over his defensive effort and competence. I would be keen to see Fabian Delph, a skilled and combative player, given a prolonged run in the side in the hope that he has finally made the leap that he's been threatening for years.
Speed on the wings is available in N'Zogbia and Albrighton, the two making notable appearances against City. Martin O'Neill's side boasted some of the finest counter-attacking football in the country and this is a legacy that Lambert ought to try and replicate. Netting on Tuesday, it is about time that Charles "Insomnia" woke up and started repaying the £10 million spent on him last summer.
Agbonlahor is fighting for a starting place once again, which is a huge positive. He is also a considerable threat and could complement either Bent or Benteke with his direct, physical style.
In spite of the youthful aspect, there is nothing rudimentary about the team we have. The potential just needs to be harnessed.
Where To Stand
I remain cautiously optimistic about the remainder of the season. Even so, this season will be up and down, and it will take time to get any sort of consistency.
Though it won't be particularly reassuring or comfortable for the majority of Villans, perhaps we can take solace in the idea that our unpredictability just might make us the team we need to be this season.
Podcast: Play in new window | Download