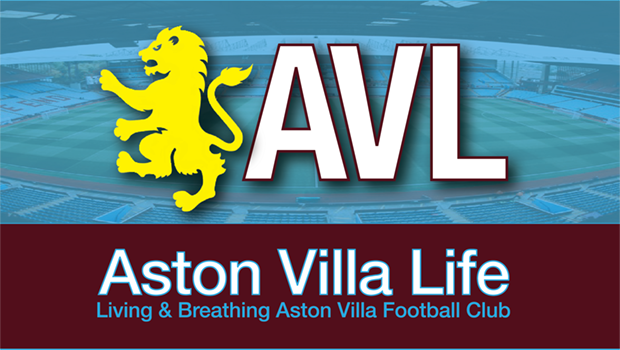 Transfer talk never completely goes away, but of course it's now ramping up to the annual summer frenzy. For Villa, we're hearing a couple different things about needs, spend, and a 'precise' plan. So let's dive in a little, and also try to get in Compass's head(s).
Here's what we all know: Compass want Europe and top four; they want to develop youth; they want to develop ancillary revenue streams; they don't want to pay big-name money for the sake of big names. They want results.
What does that mean in actuality? For one, letting decent but aging players like Elmo and Taylor go. It's the natural end for both at Villa. Likewise, we all knew Heaton would want to try his luck elsewhere. Good luck to them all, and the very best of wishes. They've been great for the club.
But while Elmo, Taylor, and Heaton don't fit the plan anymore, big sides don't sell their best players unless the price is irresistible and there are either replacements in the set-up or players identified that offer roughly the same ability for less money. Of course, you have to factor in whether players are happy or not…always a wild card.
Second, big sides are ruthless about upgrading. If you have a centerpiece like Jack, one of the best players in the world, you keep him and complement him. You don't start over. As I've mentioned before, look to how Edens runs his basketball team. Gianni Antetokounmpo, a two-time NBA MVP, signed a five-year, $228m contract in December to stay at Milwaukee amid fierce interest around the league. It's the largest deal in league history. Edens doesn't let his best players go easily, and Villa don't want to be forging a new identity just yet.
For me, that says that unless Jack asks to leave, he isn't going anywhere this summer. But Compass will have no qualms about finding a step up on any player in the squad going forward. Based on the current assumption that the back five are largely sorted, all the talk about midfield and attack is squarely on the money. And no one is 'safe'. As time goes on, greater depth of quality in the squad will allow Villa to sell and replace.
Five-Year Plan
If there is indeed a true "masterplan," Villa are entering Year Three. The goal at the end of this season is to have caught up to, or surpassed, most of Spurs, Arsenal, Leicester, West Ham, Everton and let's say Leeds: 5th–7th, European football. Years Four and Five are about staying there, handling the extra European games, and knocking off Liverpool or United.
So, what gets you past those six teams? Better starting quality, more depth, and greater consistency. Following this year, you'll have another round of improvements, squad-building, and probably sales of players who find themselves on the outside looking in.
Had Jack stayed fit, we might have gotten there this year. So plans can change. But we've seen what happens when you hit a goal ahead of 'schedule'.
So when I look at Villa's squad, I imagine that in a couple years all the current starters beyond the back line, along with Jack and Ollie, could be on the bench or sold. Ideally, moving to the bench first since we know they can play well enough to win games—when Jack's on the pitch. They're integrated and are known quantities. Yes, Villa will be looking to bring through Chuk, Jaden and Louie, for example, but they're still 1-3 years away. Chuk may have an influence as the upcoming season wears on, and with Barry, it sounds like it's just a matter of getting more toward a man's body.
Targets
For me, all of this means the spend on any given player is about the quantity of need identified. Not rocket surgery. We saw specific business last summer, and the squad improved greatly. Another 2-4 players could put Villa over the top. Or  maybe just keep us in with a shout of reaching Year Three goals.
So, I don't think a player like Buendia at £40m is off the table, and Norwich admit he can be prised away. It's more a question of how many Villa think they need. How many eggs in one basket, basically. Do three players for £100m get you over the next line? Talk of Dwight McNeil is gathering steam, but will we drop a purported £50m?
We also keep hearing about Tammy, which may well just be lazy. The question is whether Villa are going to fork over significant money for a central striker who'll want to start. Maybe if they move Ollie wide, and knock out one of the other needs. We know Tammy fits because he will press and run endlessly like Ollie. And a three like Jack, Buendia, and Ollie around him would offer a lot to free him up. Goals and chances all over the place. But there's no way Smith buys into a 4-4-2, and you're not buying Tammy for backup or 'competition'. Rumors linking Wes to a PSV loan, they make sense.
That leaves me thinking that if moving Ollie is not on the table, Villa will be looking for value here, and a very particular kind of forward. Davis I'd expect to be loaned or sold. Decent player, doesn't fit the system.
Anyway. All a very long way of saying that I don't think individual price tags are going to put us off, it's just about how many real "needs" the staff identified. Might not be the exact players we're hearing about, but the talk is centered around the positions and levels Villa clearly require.
Compass have the money, and are probably as well situated to spend it as anyone besides City and Chelsea. They have their eyes on a prize and a timeline. And so far, Villa seem to be looking for exactly what we'd expect: creativity, quality on the ball, work rate, versatility, and the right ages. As well as enough to keep Jack believing, reduce the burden, and lay the groundwork if his departure is inevitable in a year or two.
Fingers crossed the team do as well this summer as last.
Over to you.