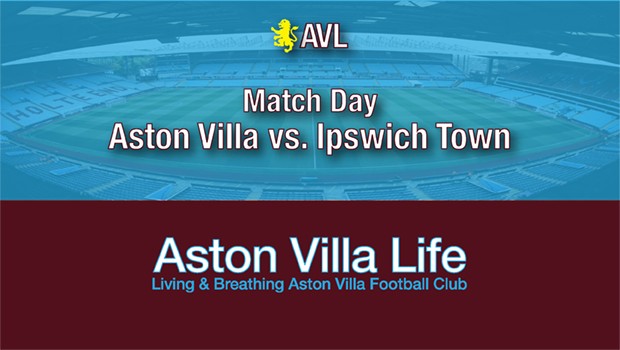 It's been another quiet week at Villa Park as the window starts to close and none of the rumored deals are happening yet. So, Villa will host Ipswich Town having the usual suspects to choose from.
And there are a couple of interesting game day choices, namely that Glenn Whelan comes back into the side and Andre Green doesn't make the bench. I really don't know about that, but given Smith's comments about tightening up and shipping soft goals, maybe he wanted to make room for Mile Jedinak, and figures Whelan might up his game, chew his gum harder and do a bit more pointing.
Anyway, I'm running behind, so we'll get to the meat of things after the match. Most of the topics have been covered in the comments during the week, but we'll see how things look after the result and performance today.
Villa really do need a win, but as I've said, in looking at the side and how much performances have dropped off since Jack and Axel were injured, I'm just not at all sure anymore that Villa really do want to go up. With Jack's return nearing, though, a win today would help us hold or make up a little ground, and then we just have to see whether a run can be made. Any signings will help clarify the intent and thinking of Compass & Co.
COYVB.