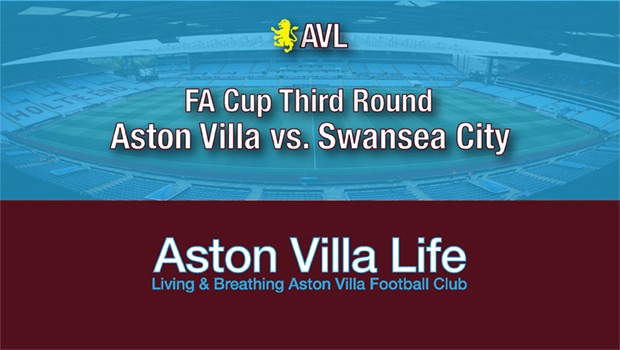 It's been another difficult week, and Villa "have limped over the line" into the new year, as Dean Smith put it. But his demeanor in the Swansea pre-game presser seemed good. He had his customary wry smile, a sense of humor, and looked at ease. He said we'd perhaps lost a bit of swagger without Jack, but that Taylor's injury did the side no favors disrupting the balance at the back. All fair.
As one might expect, he's looking to freshen up the side, and has done. O'Hare has been called up, Kalinic makes his debut, Taylor comes back, and Hogan will get a go (since Abraham's not being allowed to play in this cup tie…). Keinan Davis makes the bench again and James Chester will finally get a rest. Further, Jack is out of the boot and walking pain free, which is encouraging. Lansbury's back in training and available, so in combination with the window, Villa might be poised to make a fist of it in the second half of the season.
So, normally I wouldn't look to much from a cup tie in Villa's situation. But today, I think it will be interesting to see the will to win and how the new faces perform. Not an easy match, and I won't necessarily be looking at the result as much as the performance.
Anyway. There we go, and here's to hoping that O'Hare, in particular, has a good day.
Over to you.