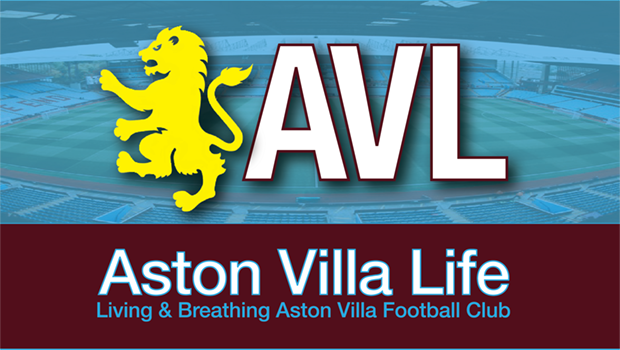 Well, after a win on New Year's Day that must surely have prompted delusions of grandeur amongst Villa fans, the visit of a mid-table third-tier side this Saturday should present little difficulty, right? Well, let caution prevail: once upon a time Peterborough made themselves into a team to be respected; even 'Posh'. They were named 'Posh', it is said, because their first-ever team manager is quoted as saying "I am looking for posh players to play for a posh new club!"
More will be revealed about Posh in the following narrative.
The older ones amongst us will recall a time when big crowds at VP were almost a normality. And when I speak of 'big' I'm referring to the pre-1975 terrace days when the ground capacity was 75,000-plus. Though very big crowds (50,000-plus) became more of a rarity after the early-1950s, they still occurred, usually on big 'derby' days against the Blews or Wolves or Albion. And a few other occasions too, until 1970.
If the question were to be asked, "When was the last 60,000-plus attendance?", it may not be too much of a surprise to be reminded that it was on the occasion of that grand mid-week evening match in the second leg of the Football League Cup semi against Manchester United in December 1970, 47 years ago. Yes, it was a mid-week match, and Villa – then in the old Third Division – gloriously beat a United team containing all the big names, including Best, Charlton and Law, and got to the Final. 62,500 were there to see it.
But by the 1960s, 60,000-plus gates became restricted mainly to Cup matches, and in season 1960-61 there were two such mammoth Cup gates. The next (and last) one was the 1970 match detailed above.
So (you may ask) "which were those two 1960-61 opponents that attracted so much attention?". The first of them was against a side in the old Fourth Division: Peterborough United! The Posh! Our Cup opponents this coming Saturday. In fact, this will be the first time the Villa have played the Posh in the FA Cup since that momentous occasion of February 1st, 1961.
Just how could a fourth tier side attract such numbers at Villa Park when Villa was in the top tier? Well, the Posh were then a sensation; they had entered the Football League for the first time that season (1960-61) and were galloping towards promotion in their first year. They in fact succeeded. They had a striker by the name of Terry Bly who scored 81 goals in 88 appearances for them between 1960 and 1962 before moving to Coventry, where he scored 25 in 32 in the one season he was there. In short, the Posh were filling grounds wherever they went and had beaten second-tier Portsmouth away from home in the Third Round of the FA Cup. When the Villa went to Peterborough's ground on January 28th to fulfil their FA Cup Fourth Round obligations, all Villa could achieve was a 1-1 draw, and Villa's goal was owed to an own-goal at that! A replay was therefore required.
The Villa's team in those two matches was: Fred Potter; John Neal, Stan Lynn; Vic Crowe, Jimmy Dugdale, Bobby Thomson; Jimmy MacEwan, Alan O'Neill, Gerry Hitchens, Ron Wylie, Peter McParland. This was virtually the same side that had beaten Charlton 11-1 the previous season, and (apart from Potter) identical to the team that beat the Blews 6-2 earlier in 1960-61. By then, Gerry Hitchens was firmly established as a scoring sensation. Villa also had Supermac.
Having beaten Portsmouth away in the FA Cup Third Round, and then achieving an initial draw against Villa with a very promising display, many Posh fans – perhaps as many as 10,000 – came to Villa Park in the belief they could beat the Villa, or at least spur them on to give Villa a headache. A total of 64,531 (I was the '1'!) turned up to watch that mid-week replay and until the end the Posh were in with a real chance; it was 0-0 at half-time. The second half was ding-dong as well, but goals did come, with Peter McParland providing his normal FA Cup heroics by scoring both Villa's goals in a 2-1 win. But it was close, and the Posh went on to gain promotion at their first attempt.
Football historians will know that Tottenham Hotspur won 'the double' that season (the first team to do so since Villa in 1896-97), playing superlative football and prompted by their skipper, ex-Villan Danny Blanchflower. And it was the Spurs that Villa faced in the next (5th) round of the FA Cup. And yet another 60,000 crowd attended (nearly 70,000 in fact): 69,972. I was there for that match too as Villa were shown no quarter in losing 2-0. Spurs were dominant in defence and clinical in attack. While Spurs won the two major titles that year, Villa just had the slightly dubious honour of winning the first-ever Football League Cup, which very few top-tier clubs entered for the first few years of its existence.
So that was virtually the end of 60,000-plus crowds at Villa Park, apart from the 1970 'miracle' win against Man United – and one other match. The 'other' match was also against Spurs, and in the League at the start of the 1962-63 season, when they were still in their hey-day and by then had Jimmy Greaves in their line-up. 64,751 turned up to see Villa beat the magnificent Spurs that day, 2-1, with the mercurial Derek Dougan scoring both Villa's goals. At that time Villa fans were expecting great things as at the end of the previous season Villa had won four of their last eight matches 5-4 (at Arsenal), 3-0, 8-3 and 5-1. Dougan was making a name for himself. Alas, although Villa lay in 6th place by Christmas (1962-63), it all fell apart in tandem with the 'big freeze' that winter, and led to Villa's record spell of matches without a win. That lengthy non-winning record lasted until the dreadful season of 2015-16.
UTV!
P.S.
I know you will enjoy my latest book, "The Villa Way – 1874-1944". Please look into my bookshop (click here) and purchase a copy. 
Michael of Herne Bay says: "Being a villa fan, I thoroughly enjoyed John Lerwill's latest publication on my club. I have all of John's publications to date, and they take pride of place in my 'Villa Library'".