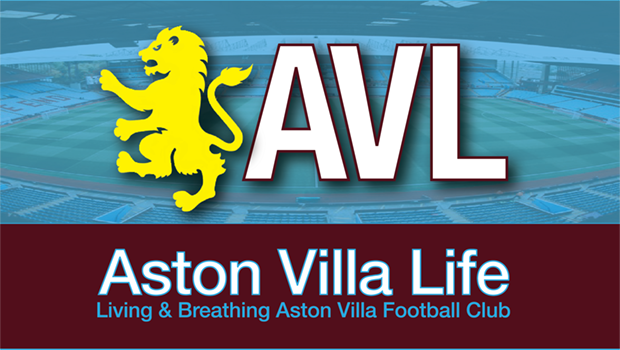 There are football teams that have heart. A group of players who, for whatever reason in any given season who have done well in spite of what the pundits predicted at the start of the season.
The fairy tale run for Leicester under Claudio Ranieri was one of those feel-good movies we all like to watch. Unfortunately, it was short lived and they fell back to form the following year. Paul Lambert's Norwich, two promotions in a row.
And now Sheffield United, with a good chance to match that feat. Heart, when everything comes together, it's wonderful.
But there is another quality that a few football teams have, and that is soul. An almost living,  breathing entity. A quality that takes decades to develop. Soul gives teams that mystical quality of being above the others regardless of their stature in the current season. A team that players would love to play for. Arsenal have it as does Barcelona. So it begs the question, does Aston Villa have it?
To me, they used to have it. I like to think it's lying dormant right now and has been since the early 1980's. Since the European Champions year of 1982. George Ramsay managed for 42 years. More that enough time to develop soul. Villa were the best.
Move into the modern era and other teams caught up on the playing field. Having Doug Ellis as chairman was the start of losing that mystical feeling. Entrepreneur Ellis was poison to Villa. When he was ousted from the club, Villa got its moxie back culminating in their greatest year. Those years between Ellis's reign were managed by Ron Saunders and Tony Barton, both strikers by trade. Villa haven't had a striker cum manager since. Doug Ellis returned and the soul of the club was put on hold until today.
Money was always a priority for Ellis: why else would Saunders quit? His discussion regarding his wages were for naught. Ellis sold players to make a buck. Not enough to drastically harm the team but enough to sow doubt into Villa's position as one of the top teams to play for. The slow erosion of the team would have affected players still on the books. Then the hiring of managers who were midfielders or defenders in their playing days, brought in not to win but to keep the team in the top flight. That soul slowly ebbing away with the years. Just enough success to fill the stands.
When Lerner arrived he was considered a breath of fresh air. A more attack-minded manager was hired, players brought in, , state of the art training ground developed, a rise in the table, and European football was back–Villa was back. That soul was being revived.
Then it all went sideways. Monied men moved in and bought teams, expense was no object, and players became mercenaries. Soul became "how nice" in the big-money locker rooms. Lerner, despite his wealth didn't step up his spending. Players got sold and a more pedestrian team evolved. Enough to stay in the Premier League. Decisions that took the spark from the players and team as a whole. (Agbonlahor's state of mind I would think). Decisions that required managers who could plug the dam and stay up.
Lerner decided to sell, and true to his word tried to sell big before his asset-stripping dropped them a league. And then, you could see it, he thought to hell with it and didn't do anything to stay up. Hung managers out to dry and put any soul to bed. Now we have Xia.
At first blush I was enthused. A manager I liked. A guy who scored a few from a midfield position. A Champions League winner. Money spent, players brought in with credentials. A team with a chance to bring back that aura–soul. A team to play for. 13 games later, it was not the well-oiled machine that was demanded and into the dustbin it went.
Steve Bruce came in, and to date has a success rate of 41%–practically the same as Saunders.
But something is missing. The allure, the suspense of something great about to happen isn't there. Bruce has had a lot of success but he doesn't stir the soul. I wouldn't sack him but I want more from my team. Is it possible to regain the feeling of a storied, great team?
PS: Both Barcelona and Real Madrid have strikers as managers.