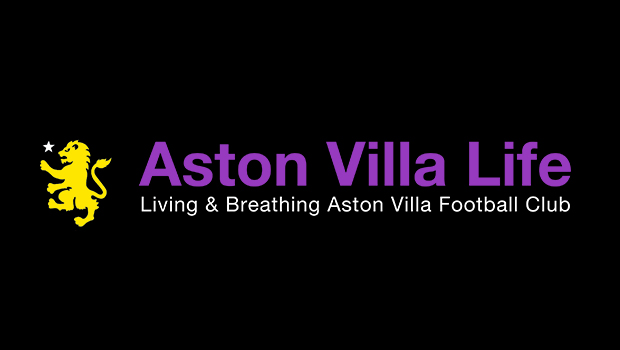 Well, here we are again. Green shoots of optimism squashed by collapse on the road. One up at the half only to conceded three in a typically shambolic fashion. Seems like the sort of nightmare where you know you're dreaming, but can't wake up.
I had to listen on the radio, so can't really offer the insight of those who were there. What I know is that it once again sounds like we had a side at our mercy for the first half, and couldn't put them away. Cue the nerves and a home side with nothing to lose playing like they had nothing to lose. Which is how Villa need to be playing. But because of Villa's remit, the side do have something lose.
So, is the weight of expectations weighing us down again? It seems entirely possible. New owner, new manager, a host of new players. Yet the same result. The pressure of instant promotion may already be rearing its head.
So where are we at? Very good set of observations on here post-match. From what I've gleaned, it certainly does sound like Ayew is a problem. I agree he doesn't want to be here. More troubling is that we're still counting on him providing something. Which would be fine if he had the character to just get on with it and be a team player. I thought I'd seen him doing more work defensively, but there's an overarching selfishness that's costing the team dearly. I'd be okay with a selfish goal-scorer. But he's not scoring, is he?
Perhaps he's trying to get himself in the shop window with some goals so that Villa will get an offer they can't refuse. I can't say I know. But it sounded for all the world that he passed up an opportunity to put McCormack clean through in favor of a low-percentage shot that he sliced wide. Would 2-0 have been enough? Again, I don't know. But a two-goal lead is better than one any day. And I know that if I were stuck at a club, I'd be enjoying myself more if I were at least winning and doing something to contribute to those wins.
From there, we're back to Westwood. I agree with those saying that if he's worried about losing his spot to Tshibola his aim would have to be to take the opportunity to battle for his place. It doesn't sound like he did himself any favors in that department.
Then of course we have Bacuna and Kozak. Again, I thought Bacuna was looking more promising at RB. I didn't think it would be a poor idea to get him further upfield with de Laet behind him. Sounds like it was a poor idea after all.
Kozak just isn't the answer to any question Villa have. He's slow and awkward. Tall, but not strong. He has no spring in his legs, barely gets his studs out of the turf when jumping. Very easily handled playing as a target man. Can't do anything with the ball at his feet. Again, playing with 10 men when he's out there. Only reason you would put him out is to hope he gets on the end of a corner.
Of course he's rusty and surely lacking a lot of confidence physically after being injured so long. He seems to be of good character. But he just doesn't have enough to threaten teams. And of course he's only playing because Gestede is out.
Now no one is going to say Gestede is world-class, but he is suited to this league and has something to offer. Which is better than nothing. He can jump. He's strong enough to play with his back to goal. He does get his head on the ball and direct it toward goal.
Grealish is going to need more around him to shine. McCormack is going to need a better partner to work with than Ayew. The midfield still isn't tough or creative enough. Jedinak I'm sure will be an asset once they all get to know each other. But like Grealish, he's going to need better around him in the midfield to let him play to his strengths.
Where I find hope, silly me, is in the fact that RDM is still trying to put the pieces together. He's still learning first-hand what these players can and can't do. For example, playing Bacuna in the midfield. And Dr. Tony is not done shopping. An attacking midfielder and striker are clear needs, and we apparently remain in the market for both.
The big worry of course is that we're already ceding too much ground to catch up. But if we have indeed brought in character, leadership and experience, I would like to think that it will show in the team's reaction to this defeat. I would like to think the break comes at a good time to help the side get more cohesive, rather than killing momentum. Because we now have no momentum to kill.
As ever, I'll be obsessively checking newsnow for transfer updates. Even after bringing in seven new players, we still have problems with the ones left over from last year. Really does look like, barring Grealish and Gestede, the holdovers have nothing to offer. Meaning we really needed nine new starters (which we might yet get). Of concern is that nine new players still doesn't address the lack of depth.
Okay. I've just managed to depress myself all over again. But sooner or later a person does wake up from a nightmare. And all one can do is hope that dawn is coming soon.