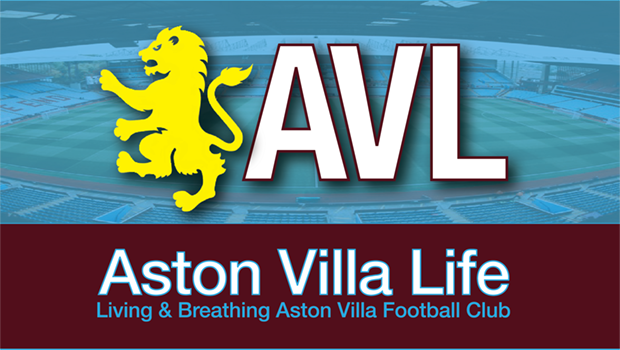 It has been a miserable season for Aston Villa and their battle with confidence is like the frustrations of Hercules. Hercules initially failed to slay the Hydra as each time he decapitated one snake's head another two sprang up in its place. So it is with Aston Villa. When one confidence problem is solved another kind appears.
A confident performance against West Ham was cancelled out two days later with mental melt down at Carrow Road.
The only thing that has remained consistent at Aston Villa is lack of belief which is turning 'good enough' players into shadows. Or are they just not good enough full stop? Remi Guarde says that they are .. "I don't think my players are not good enough to win games, some of my players are not playing with confidence and then you make technical mistakes"
The unavoidable truth is that Aston Villa doesn't play well under pressure and being able to respond to pressure is essential to winning games. From what I have seen, they are too frightened of the scoreboard. Let me explain.
Mental frailty means that whether they are in the lead, a goal behind or level at 0-0, nerves destroy any advantage Villa has. They don't just wilt under stress they actually create their own.
Villa fans are familiar with their team playing the first half timidly. With teams lacking in confidence, fear of conceding a goal inhibits actually playing to win. It is a case of 'playing not to lose' syndrome. Whilst this inhibiting behaviour isn't uncommon, it is a huge problem.
Similarly, when teams play to hold onto a lead, play becomes overly cautious. At Norwich Villa went a goal down and this instantly changed the mind-set and their performance. The solution is to stay in the present. What are we talking about here?
Staying in the present or the process is used by sports psychologists to help concentration and block out anxiety. By staying in the present they focus on themselves and what they need to do: not on what they have just done, their team members have done, what the score is or what the opposition has done.
Not staying in the present means the 'what ifs' creep in and the revisiting of past failures. Anxiety takes hold easily when the mind is under siege by what ifs eg 'what if we lose…..what if I play badly ……..what if I make a fool of myself…'
This is why coaches from the legendary Vince Lombardi to rugby world cup winner Clive Woodward have used the 'don't look at the scoreboard principle' This keeps the players in the present and involved in the process of the game putting thoughts of the score aside.
Villa players need to adopt this to remain in a more positive mind-set throughout the game and not distracted by the fear of failure. If the opposition score then Villa need a strategy to keep their focus on the next kick, next tackle and the now. They should grab the ball straight back out of the net to get on with winning the game.
To help block out the distractions, sportsmen use Performance Statements or triggers to haul themselves back into the present and ignore what has gone before. Andy Murray writes down simple performance statements to keep him focussed on the game and to stop himself losing emotional control if he fluffs a shot.
Being one goal down is no catastrophe, particularly when you have another 60 mins of the game left. You see a totally different reaction from a team high in confidence. At the beginning of the season Leicester didn't get going in the game until they were two goals down. Far from letting their heads drop, they seemed to relish the challenge having the optimistic belief that'you score two we can score three'.
The Norwich game was a cruel blow as for once, Aston Villa started very positively and were controlling the game. But how this changed, when they allowed the score line to affect their in the moment performance.
Another symptom shown by Villa is the lack of awareness of what is happening elsewhere on the pitch. The tendency to only look up when they have the ball. They should be looking around the pitch deciding what spaces can be used and where the threats are. Narrow vision goes hand in hand with nerves and anxiety.
The Villa defence is often caught out due to lack of visual awareness. Diving into unnecessary tackles is another. Visual awareness can be improved by developing better habits throughout the game and practising peripheral vision exercises off the pitch.
It is no surprise to hear Remi Garde admit that he has never worked with a bunch of players so lacking in confidence. We know success breeds confidence even if it has been in short supply at Villa Park. But the players mentality can improve; they have the right manager behind them now. He understands there is more to it than just 'manning up'. You can't underestimate the pressure of playing in front of 35,000 people when you are bottom of the Premier League.
Emphasis on team solidarity and togetherness over the individual will help players gain a tougher collective mentality. Teams who survive against the odds have great team spirit and belief. The most important thing is that they keep on believing. As Remi Garde says:
"I will be the last man who won't believe that we can win the next game. I'm still confident"
Oh and stop looking at the scoreboard – Remember Hercules overcame the Hydra in the end!
Jenny Truman is a Sports Performance Coach. Her website is available via the following link –
www.jtperformancecoaching.co.uk