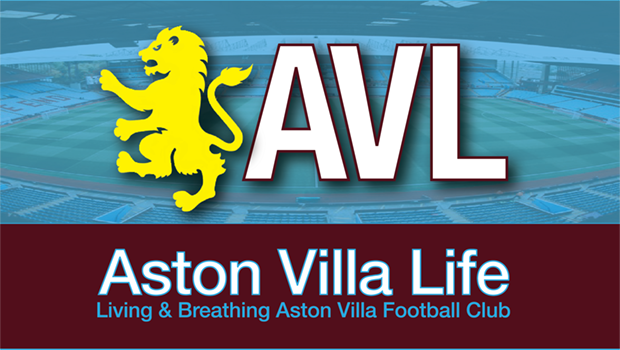 Well that's that then. Game, set, match demotion to The Championship.
Come May next year that famous pub quiz question where you're asked to name the seven clubs never to have been relegated from the Premier League since its inception will become six. Villa will no longer be among that proud statistic that stretches back 23 years.
Monday's game against Norwich City for me – as it were for many – was the final nail in the coffin. A win would have given us much romanticised (yet probably blind) hope and left us just six points from that 17th place. This defeat means we have a seemingly unassailable mountain to climb with a margin of 11 points to make up.
The game at Carrow Road was lost an hour before a ball was even kicked and the team sheets were made public. A line-up featuring Kieran Richardson is never a good start but, yet again, he lay faith in a team that distinctly lacked any real creative force within it.
Back towards the end of Sherwood's tenure I came out on national radio and suggested that seeing as we're wholly incompetent when it comes to defending and sneak the occasional 1-0 then we should just simply lay down our arms and go for it – expect the odd pasting but it can't be any worse than what we were seeing. Over two months later and we're still endeavouring with this keep it tight philosophy featuring one up top, more than one holding midfielder and, on this occasion, a full-back playing out on the wing. You needn't be the Special One to figure out that it might be time to try something new sooner rather than later. We've just left it far too long.
Prior to typing up this article I made a promise to myself not to beat the same drum. There's only so much me, as a writer, the media, various pundits and football experts and supporters of the Villa can drone on about The Establishment. Lerner, Fox, Reilly and summer recruit Almstadt are held in contempt by us all. Add previous CEO Faulkner to make it The Infamous Five. From high up in their perch these pirates are destroying our football club.
All said it shouldn't be forgotten that it's Garde and his staff that have a responsibility to pick the right team and tactics in order to get us at least some points on the board. Some of us may well have an ounce of sympathy for him in terms of what he has to work with both from above and a playing personnel perspective. But this emotion is very quickly approaching its best before. Recently I stated that ousting managers willy-nilly is not the way to go and stability of sorts, in one aspect at least, is what the club is crying out for. But we're in a results run business and so far his record reads zero wins in eight and – by all means call me impatient – we don't look much better than we were under Sherwood if truth be told.
The 2-0 loss at Norwich saw social media erupt with many season ticket holders tweeting that they are going to stay away from Villa Park until the club is under new stewardship. Apart from missing the dross that this side serve up match-after-match I'm not sure what the point of doing this is – you'll only be missing out on a depressant that you've already splashed out on. A few empty seats won't leave a dent in Lerner's pocket. The support groups really do need to think of something quick; an innovative protest that will leave its mark. Forcing Lerner into unearthing himself and breaking his cowardly silence.
January brings with it the winter transfer window. Whilst watching Sky Sports News the other day there was a suggestion that Villa fans will not be happy should the club not spend a fair chunk in the window whereas in reality I couldn't think of a greater insignificance. This transfer window should be about getting rid, one way or another, of those that are milking us – Senderos, N'Zog and Gabby for a start. I really could reel off most of the squad here but realism grinds me to a halt.
A new goalkeeper is a bare necessity. Guzan's time is at an end. Unless you're Ross Turnbull a goalie's life is never an easy one but some of the goals we've conceded I've looked at and thought to myself that he should be looking to get a hand on it at least. His distribution is poor and whenever he comes for the ball or footwork is required I become feverish.
We're best off hitting the loan market quite hard – for a goal scorer especially. No reputable Premier League player will want to come to Villa full-time given our predicament. It might be worth sounding out a few younger players that may play out their skin between now and the end of the season with Championship football in mind from August. We might as well start building the foundations for the upcoming slog.
Usually I'd close with a preview of the next match; Sunderland away on Saturday. Apologies for the lack of closure and perhaps professionalism in not doing so this time around. Until these players turn out and wear that shirt with pride it just all seems a little bit irrelevant. That pretty much sums the mood.
Up the Villa!