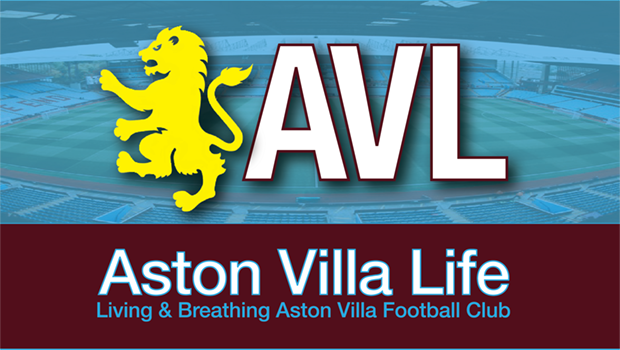 Over the past few weeks in the run up to Christmas little boys and girls all over the world will have sent their letters and wish lists off to the master of make believe Santa Claus. And so I thought what the heck I'll try my luck too. But rather than penning some c**k and bull fantasy about being a good boy this year I have chosen to go down the path of facing up to those that have a profound impact on my reality. The one thing that I love above anything or anyone.
Dear Randy Lerner, Rémi Garde and playing staff of AVFC,
Randy, I write this open letter to you today in order to make it abundantly clear as to just how loathed you are by the supporters of this great football club.
When you came to Birmingham in the summer of 2006 us Villans were led to believe that you were the man to catapult our club to the next level and perhaps with a little bit of good fortune return the glory days. Although his enthusiasm for the club never once wavered it's fair to say that things had become a little tepid under the tenure of an ageing Doug Ellis. That notion of revitalisation firmly set as hands were shaken.
The early years of our relationship are fondly remembered. Your spending power enabled Villa to mix it with the big guns once again, the spine of our squad was English and three successive sixth place finishes from 2007/08 through to 2009/10 was nothing to be sniffed at. The Villa Park crowd thoroughly enjoying the free-flowing attacking football on offer. On European nights "John Carew, Carew, he's bigger than me or you…" echoed around this packed historic football arena. It was spine-tingling stuff.
A first domestic cup final appearance in a decade was yet another highlight and your ongoing commitment to Acorn Children's Hospice is to this day duly noted.
We were on the up.
But then suddenly you go and pull the plug.
Unless you're Sheikh Mansour I'm pragmatic enough to understand that no single money pot is endless. But I am also sagacious enough to know that in the cut-throat world of top flight football that by turning your back on everything, a project that you had built and heavily invested, selling our best players and opting for self-sufficiency and wish such an intensity then there was only one way this club was going to go – and that's downhill at a rapid rate of knots.
Your circus styled appointment of Alex McLeish from our hated neighbours in blue back in the summer of 2011 was probably the most bizarre decision in the club's history. Four-and-a-half years later and I'm still none the wiser; was this a feeble attempt to shift fan disgruntlement away from your doorstep and onto the Lord of laborious direct tripe? One thing that I do know for sure is that similar to his successor Paul Lambert is that they were both merely brought in as 'yes men' who were left with no option but to share your methodology. Although McLeish needed no help in doing so, both of them, along with Sherwood went ahead and drowned. Mere puppets to your stringent regime.
By surrounding yourself with people who you may consider financially astute and heading down the route of austerity since 2010 one can only assume that you actually believed that you were clever enough to pull this off. Clever enough to create a competitive self-standing Premier League football club. Instead your attempt to be shrewd looks like costing Villa a fortune when the new record £5.1 billion TV deal starts afresh from next season. Whilst other clubs feed off of this illustrious pot of gold we could potentially languish outside of the top division for many, many years to come. Each and every year that goes by will make a return more difficult as clubs dropping out of the top division will have that additional clout which should, theoretically, soften the blow of relegation and allow them to operate at a higher level than those that have been slumbering in among The Championship for a considerable time.
You'd have been better off towing a similar line to that of Bill Kenwright of Everton or Peter Coates of Stoke City if your intention was never to follow-through with your not so masterful system of handing over buckets of cash year on year. Steadily building a stronger foundation and piecing together a plan of action (with self-sufficiency at the forefront of the thought-process) long before going in for the kill and launching an assault on the top four.
In life you've been fortunate enough to be in a position where you have been able to purchase the one thing that I've lived and breathed for the large part of my 28 years on this planet. The one single thing that will stay with me until the day I die. And with that you're overseeing what will be the most excruciating time for any fan of my age and younger. Congratulations, Sir. I will never forgive you if/when we get relegated come May (or much sooner at this rate).
As for Rémi, I can only take my hat off to anyone that would wish to come in and try and help save this shambles of a football club.
Having seen Villa win just 20 league games at home in the last four-and-a-half years from a total of 84 matches (before West Ham on Boxing Day) supporters are numb to what we've become. As tough as it has been to face up to it – we've already prepared ourselves for the worst. My only hope is that you stay manager of our club for a considerable amount of time because regardless of results swapping and changing managers will not give us the consolidation that we crave. You do seem to talk a lot of sense which also helps your cause.
If opportunity ever did arise there are still a few things that are playing on my mind and that I'd like to ask you about when it comes to team selection and the precarious position that we find ourselves.
Adama Traore is a hot topic. Many of us still can't quite fathom why he isn't getting much game time. Having read articles that supposedly quote you in which you say in a roundabout way that he isn't the finished article yet and that he has a lot to learn in terms of passing and linking the play in general. I wholeheartedly agree that the Barca prodigy shows a lot of naivety and is most certainly greedy but from what I've seen he is one of the best we've got. Have you ever considered playing this guy through the middle? His explosiveness would cause centre-halves problems no end and should he start putting the ball in the back of the net there'd be so complaints about his selfishness.
Speaking of goals, what's the deal with Libor Kozák being nowhere near the match day squad all season long? He notched a few in pre-season and has looked sharp for the Under-21's but can't even get a sniff. Us fans just don't get it.
And then there was your recent press conference in which you say that we need to find another 10 wins from somewhere and, obviously, we must get one or two on the board quickly, if we're to have any chance of staying up. Contradicting the approach last time out at St. James' Park where we're into the second of three minutes added on and we're playing for the corner. Here's me screaming to get it into the box. In your pre West Ham press conference you yourself acknowledged that we need to play without fear and as if we have nothing to lose and so let's start doing just that.
And that brings me nicely onto the players. Despite what's going on off the pitch, a change of manager and a whole heap of newbies coming in over the summer, you lot are living the dream. My dream for definite. You're all paid an awful lot of money to kick a bag of air around a 105 x 68 metre bit of greenery in the same shirt that I'd happily give up my day job and play in for free.
Please – for the love of God – can you start playing like you actually give a toss? There's only so much that Rémi, K-Mac and the rest of the management team can do before you cross that white line on a Saturday afternoon. The destiny of this huge football club then lay firmly at your feet.
Continue with what you're doing and you'll go down in history as the first group of players to relegate the Villa from the Premier League. Do you want that?
Joleon Lescott you're meant to be one of us who has claret and blue blood coursing through your veins and yet your displays since arriving back in June have been wayward to say the very least. Go ahead and dispel the notion that you are over the hill. Show us all that you've still got it.
Despite struggling to find form earlier in the season Jordan Ayew is coming good and you can tell how much this means to him. You can see it in his eyes. He's up for it, he wants it and that's why he's very quickly becoming a firm favourite with the fans. If each and every one of you had the same drive as he then we'd climb that league table in no time.
This must start on Boxing Day and through into the New Year and beyond.
Do the impossible.
Best wishes this Christmas and a Happy New Year to all you Villans out there!
Up the Villa!