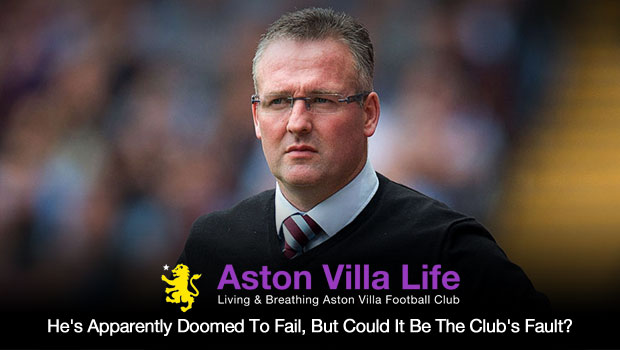 Yesterday, we saw Andre Villas-Boas sacked as manager of Tottenham Hotspur, with the 5-0 loss to Liverpool presumably being the final straw for a club that had spent £108m in the summer, having lost their most prized asset in Gareth Bale.
What the move left me feeling wasn't so much about the regularly discussed impatience that has become part of the game, especially in England, but rather the idea that some clubs don't fit some managers, and vice versa.
For example, despite Villas-Boas' outstanding credentials at Porto, winning the treble with them before moving to Chelsea, he has seemed to fall flat in the English game.
Some will attribute this to the fact that the English game isn't the same as it is played in Portugal, but is it just that? After all, Jose Mourinho came from the same route and did very well up the Kings Road at Chelsea. Maybe Villas-Boas just wasn't, or isn't as adaptive?
Some might argue that Villas-Boas was guilty of a "sin" that he really couldn't avoid – of being too young. After all, there is normally a fairly broad difference in age between a manager and his players, something that might be relevant to Paul Lambert given his own young-ish age as a manager, and his decision to prefer, seemingly, the younger player where possible.
Others might suggest that AVB met his end at Spurs because he is one of the few managers who have been at top flight level who hasn't actually played professional football. Whilst being a coach in itself isn't representative of success in the game as a player – often being the opposite – perhaps Villas-Boas was unable to convince his team how to play if, as basic as it sounds, he couldn't play any better himself.
Of course, this all sounds petty, and I'm not suggesting that AVB is now jobless simply because of dressing room politics, though it was clear that the Chelsea dressing room caused a lot of the reasoning why he left there less than a season after he arrived.
Anyway, all of the above does little but set some of the scene to my original question – can a manager who is successful at one club be limited at another because of things affecting another club? Or is it always the manager at fault? After all, he is commonly the fall guy for most scenarios.
Getting round to our own manager, perhaps there's an argument, as touched upon above, that his remaking of the team in a youthful manner speaks partially because of his own relative youth. Some have said Lambert can't work with more senior players, though such analysis falls down though when one realises that it was he who got the most of Grant Holt, a player who was regarded – and is still regarded by some – as a journeyman at best.
So maybe there's an issue at Aston Villa? We know from regular discussion that the club's owner is far from the most popular man in town, though admittedly some of that comes from a simple comparative between how he used to ask and how he acts now.
After all, very few questioned Lerner's silence when he was funding Martin O'Neill to the tune of £140m. Instead, we heard his name sung around the ground as though he was one of us. Nowadays? Not so much.
Regardless of Lerner's past though, perhaps there is an argument that being at one club can be the downfall of a manager, based as things often are on restrictions surrounding the team and their finances.
Look at Everton. Whilst few can doubt that David Moyes had built a very stable platform upon which Roberto Martinez can try to build the Toffee's future, there's a feeling that the Everton can kick on under their new youthful Spanish manager now that he has some money to spend, for now at least.
I say for now because Everton, much like Wigan Athletic, have been run on a budget historically. The spending made on the loans of Gareth Barry and Romelu Lukaku, as well as the signing of James McCarthy, have only been able to be made because of Marouane Fellaini's sale to Manchester United. If Everton struggle to get to the top four, I imagine we'll see exactly how good Martinez actually is.
Getting back to Villa, there's an interesting rift that appear to be opening between the fans of our own club – or rather their opinions on where Villa should be – and the views of the wider, non-Villa supporting public.
In fact, and without wanting to paint this in heretical terms, there are fans of teams who actually think Lambert is doing far better than Villa deserve. Outside of our own views as fans, people think Lambert can do well with teams, something he could certainly agree was the case at Norwich.
Can he do well at Villa though? Yes, some of his transfers have come under criticism, though half of them have only been in the door less than half a season. Some, in particular Nicklas Helenius, seem to be unable to even get into the team, prompting questions on whether money could well have been better spent.
Now don't get me wrong, I actually think Helenius was a great buy given his ability displayed at the albeit lesser quality level in the Superliga in Denmark, but I have to wonder what it is that is keeping him from a team that clearly has injury and form issues.
Whilst some might argue he isn't a capable enough player to take up the mantle of Christian Benteke, surely he could have gotten into the team when Gabriel Agbonlahor was injured, or Andreas Weimann got injured? Or is he that bad?
However, the above gets away from the core question – whether some managers are doomed to fail at certain clubs. The reason I ask this is because two of the managers mentioned above – Villas-Boas and Martinez – would likely be welcomed into the club with open arms or, at the very least, would have been prior to today.
For example, had it been a genius move by Lerner to snap up Villas-Boas post-Chelsea, would it have created a fantastic atmosphere and renewed ambition? Or, perhaps more likely, would we have seen him struggle even more at Villa given the comparative paucity of riches on show in B6? In short, can anyone do any better at the club given the restrictions in place?
What surely must be certain is that the Villa job is no longer a top prospect in the eyes of the outsider, whether fan or manager. If it was, one could argue that the calibre of candidate would have been set at a higher level than Alex McLeish or even the current manager, and that fans of opposing teams wouldn't chide Villa as a team they hope are relegated given their view of many as disconnected from reality.
So, with many fans questioning whether the future is still likely to be better under Lambert, the question must be asked – as hypothetical as it is – regarding if the Villa Park hot seat is still a poisoned chalice few would dare to take on. If I was a professional manager and you were to ask me to take the reigns, even as a fan of the club, I'd pass on a chance, and that is something that hurts to say given I love this club more than most things. In short, I think many would struggle, not just Lambert.
Could things be better? Or are we just looking at our own club with a far more critical eye than we can ever cast upon other teams which we see far less of?
What's surely certain is this – regardless of the circumstances or situations at Villa Park, the next few games are key. Should Lambert lose against the likes of Stoke City, Crystal Palace, and Swansea, many Villa fans will surely be sharpening the knives, presumably hoping it is their Scottish manager the next in the sack race as the boos threaten to increase in volume at Villa Park.