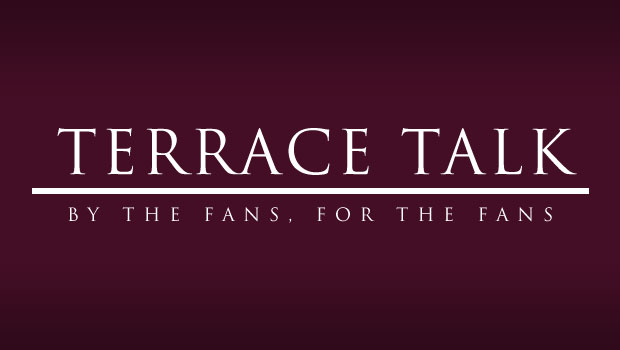 After a weekend exhibition of excellence from Aston Villa's home-grown star Gabby Agbonlahor, it seems the media, as well as Villa fans, are wondering whether this could be the season the Birmingham born striker-cum-winger really rises to his potential.
We've seen in fairly small doses over his Villa career that he has the raw ingredients to be a real force for the club and potentially for England, but inconsistency has plagued him. Renowned for lengthy dips in goalscoring form, as well as short bursts where he becomes completely unplayable, Gabby has become a player who brings great debate and split in fan opinion.
But so far, after a surging return to form, in terms of scoring goals, providing goals and general play during 2013, it appears Paul Lambert has unlocked the ability in Agbonlahor which had been largely hidden away by predecessors Alex McLeish and Gerard Houllier.
During Martin O'Neill's reign at the club, Agbonlahor was predominantly played as either a lone striker or in a forward pairing alongside John Carew, using Carew's aerial dominance to run off the flick-ons or spearhead counter attacks along with fellow speed demon Ashley Young. When playing alone, O'Neill instructed Gabby to bulk up and learn to play with his back to goal, essentially becoming a beefy target man to fill both the role of himself and Carew. In a way, this hampered his development as it was clear that physically, he is an outstanding player but his technical ability let him down. This shortcoming was made even clearer upon Houllier's arrival and focus on technical football, leaving Gabby considering leaving the club after falling down the pecking order.
Then came the disastrous appointment of McLeish, whose football should have suited Agbonlahor down to the ground but instead he was plagued by injury, causing much inconsistency and limiting his ability to play a 100%.
But now, under Paul Lambert, a manager whose philosophy blends an impetus on retaining possession as well as sparking quick, sharp attacks, we have been able to witness where Agbonlahor's ability is truly at. That technical ability still isn't his strong point, but he has improved immensely. The emphasis on bulking up and playing with his back to goal has moved on, and he is once again able to glide down the pitch at full pace, running forwards and playing off a much more suitable target man – Christian Benteke.
In this trio of the colossal figure of Benteke, the honest hard working play of Weimann and the direct running of Agbonlahor, we have seen each of them shine. They compliment each other's play perfectly, and it seems Nicklas Helenius and Aleksandr Tonev will find it hard to break into this attacking set up – instead looking more likely to slot in behind them as an advanced midfielder.
In 2013 Agbonlahor has so far scored 8 goals, becoming the club's top overall Premier League goalscorer, as well as providing 3 assists last season (and 2 on Saturday). They're not fantastic stats for a winger, or a striker, but they are a huge improvement on recent seasons. The argument now is – can Gabby continue his improvement in performance and form? Is Gabby, on the back of a strong season, good enough to make the World Cup squad?
I am expecting a much more solid and consistent showing from Agbonlahor over the coming season, and I believe under Paul Lambert, and playing in that front 3 which combines so devastatingly well at times, that we may finally witness the home-grown superstar we'd all been waiting for.