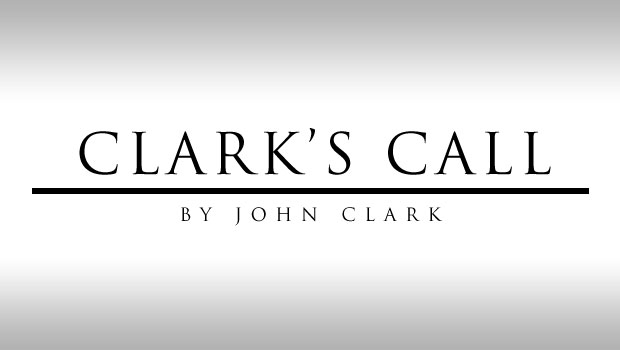 I said last week that I think preseason games are meaningless. They are. However. If you accept that, you can see some things.
As you might've gathered from comments I've made,  I was quite happy with what I saw at Crewe. And what was it I saw?
Intent, cohesion, and, finally, the dismantling of a preseason stick figure. I saw a majority of the likely first team playing together, players coming back from knocks, and what we'd all like to think would be the inevitable result of a Premier League Team going up against lower league opposition.
That's no disrespect to Crewe, who won't be happy with the first half, even if they had their eyes on their own season opener. It's about the expectations with which teams like Villa are saddled.
I saw five quality finishes; Christian Benteke looking terribly comfortable; Andi Weimann scoring and assisting. Karim el Ahmadi employed further forward, and seeming to relish it.
None of that means anything at the Emirates. It likely won't mean anything tomorrow.
But I am willing to say that it seemed very much to me like the side were looking to ramp it up a notch and get down to business. And that this side, when it does that, is capable of some good football. They looked like you'd hope they would look. That isn't nothing. It shows they can do it.
This brings me to clean sheets, again.
Yes, it's nice to keep opponents from scoring because they can't win if they don't score. And as Ian pointed out, 38 clean sheets equals a guaranteed 38 points. Simple.
But the only teams that can consistently shut you down and mount irresistible goal-scoring threats are the ones sitting at the top. That's why they're at the top. Great defenders are no less valuable and rare than great attacking players. Great is great and truly great is rare.
Every other team is somewhere on a sliding scale between defensive and offensive prowess. And even if we despise the side, if they're in the Premier League, it means they're pretty good at what they're good at.
Lambert obviously leans toward offense first. Nothing wrong with that. We all know how everyone felt about McLeish's preference for putting 'hard to beat' first.
Is the best defense a good offense? Or is the best offense a good defense? I can never remember.
But I do know that a good offense is more entertaining. It's more respectful of the game and the fans. Football should be fun. It should be entertaining and exciting.
Any purist will always argue, and rightly so, that a 1-0 win (football, baseball, hockey) can be the finest of displays.
Same with the NFL. 48-47? Helluva lot to see. 10-7 can be every bit as good if not better. I've seen 'em all. Don't watch much basketball, to be honest.
So, yeah, I'd like to see Villa be able to shut teams out. But as long as Villa just outscore opponents, I'm cool with that.
Which brings us to what's wrong with the defense. I decided to do some research, googling round for stats (which I think have limited usefulness, but are sometimes all we have).
What I found in about two minutes of searching was sort of surprising: (http://www.squawka.com/football-player-rankings#defensive-actions#player-stats#english-barclays-premier-league|season-2012/2013#all-teams#all-player-positions#17#42#0#0#90#18/08/2012#19/05/2013#season#1#all-matches). I think it points to something.
These stats, based as they are on the number of defensive actions, seem to indicate that Villa's defenders simply faced more action. Number of interceptions, blocks, clearances and the minutes played…It's really a measure of how much is thrown at you.
This seems to be evidence pointing toward the idea that it's the set-up and players in front of the back four as much as it is the defenders themselves. It also points to the limitations of statistics in a sport as fluid as football.
I'm not saying there aren't better defensive players out there than what we've got. Clearly there are. But when your setup is as attacking as Villa's, and you're young, you're going to have some dodgy moments at the back.
Lambert could constrain things going forward. We could find a really dominant midfielder or two: perhaps not so much the playmaker as that indefatigable ball-winning nuisance that takes pressure off the back. Maybe it's the central playmaker that allows the FBs to stay more at home. Maybe it's wide midfielders.
There's more than one path to the waterfall.
For now, I think it's too early to say exactly what Lambert is really all about. He's always worked in situations where finances dictate the options. And so far, he's succeeded.
I love defense. I love attack. I love it all. But if I had to choose one or the other, for the sake of fun, for the spirit of the game, for the love of it and the fans, I'd choose to attack.