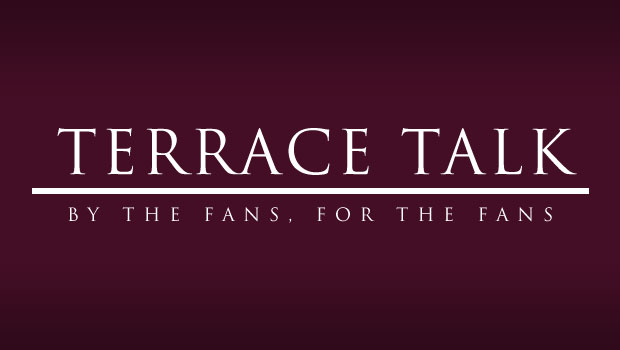 There has been some intense debate on here.
Where Are the Gems?
Extremes of excitement and trepidation. Some people aiming for 8th and upwards, others predicting another season of struggle; all down to the transfer policy, which is far from what we have been used to in recent years.
In our not-too-distant past, we have bought safe, but expensive. Rarely have we uncovered a gem from the lower leagues or Europe, and rarely have we not known what the new players coming in are all about. Usually our minds have been made up long before we see them in a Villa shirt, even though many opinions have changed once they've worn our Claret and Blue.
Who was the last "gem" we found prior to Lambert coming in? Not in McLeish's time for sure. Certainly not Houllier's. Mr. Martin "Self-Proclaimed Messiah" O'Neill? Nope. Again, it was all safe and steady. We knew what we were buying. Sure, some of those players improved, but they improved from a standard that was already set within Premier League football. Not even Delph could be called an "unearthed gem" with many clubs courting the youngster, given his dynamic displays for Leeds. Perhaps we could put forward Guzan – but was he ever seen as more than backup? Ever given a chance?
I would put forward Bouma, an O'Deary signing, back in 2005. He was a brilliant player for us in his short stay with the club.
Does it Come Down to "Experience"?
Lambert has come in and changed things. This is what the fans where calling for, I hear people say. But were they expecting such a drastic change in such a short space of time? He effectively made a new starting eleven in his first season. This summer the last of the "old guard" are not so subtly being urged to make for the exits.
We've entered a brave new world and people are understandably nervous about this, the default setting has come back. "Buy experience" is something that has been mooted a lot recently.
What does experience really mean? What does it add?
Experience, for me, is not something that it shown an awful lot on the pitch. A football brain is something completely different. Experience is useful in the dressing room or training pitch. Useful to have experience of situations to help the younger players, how to improve, learning from mistakes and generally just being there for the youngsters. See Lambert's comments of Given. (Which is why I don't think Lambert is overly eager to get him out, but Shay wants to play football.)
Experience of first-team football is a factor, but it is not the defining factor in a good player. Ability outweighs experience in terms of first team selection every single time. Choose: Given or Guzan; Dunne or Baker; Ireland or Westwood, Bent or Benteke.
Look at the comments made toward players like Giggs, Scholes, P. Neville, as they came toward the end of their careers. Their influence was felt heaviest on the training pitch and in the dressing room. Helping players cope with the pressure by taking players under their wings.
Experience to call upon in the squad would be nice, but not at the kind of expense that it seems to come at. If you can pick up a Lampard-type at the end of his career, brilliant; but not on £100k+ a week. It just doesn't make financial sense, never mind the obvious strains it would place in the squad with the disparity of pay.
A Call for Intelligent Footballers
What we need is intelligent footballers. This is what we've really missed in recent years. We've had Petrov; the rest have just been well-drilled machines, each with their own job. Ireland kind of breaks that rule; and, at times, has looked on a different planet to everyone else on the pitch. But, considering his lifestyle, he should be used to that.
Have we truly had any clever footballers who know when to keep the ball and take the heat out of a situation? Have we had any that really know how to mix up and control the tempo of a game? The ability these players have isn't down to experience, it's down to understanding the game – not just because they've played 300 games in the first team. Robbie Savage played football for 15 years and made 537 appearances, but what did he learn? Zero. Is that the kind of "experience" we're after?
There is common saying "old head on young shoulders" this is what we're really looking for. Ability in the feet, brains on the ball.
The Financial Situation
This then brings me on to this other fixation that seems to be sweeping the panic-stricken faithful: money.
Unless you're buying right at the top end with the kind of money Chelsea, Citeh, and United have, you can never really know how a player will perform at a new club. The Premier League is littered with big money flops and bargain buys. You just need look at some of the buys Newcastle, Swansea, and WBA have pulled off in recent seasons to see there is value in the market – but, mainly, outside of the Premier League. It's a gamble, but with Lambert and his team. I genuinely think we're backing men with an inside knowledge. These aren't wild punts.
Sure, some won't work out, but some will. Has Lambert turned a profit on the players he bought last summer? Think about it: they weren't all successes, but how much could we get now for Benteke, Lowton and Westwood? I think their gain would hugely outweigh the losses on KEA and the rest. It wont be all plain sailing, but what manager has a 100% transfer record? The greatest manager in English football has bought some huge flops (Veron) but also found some real gems (OGS).
Lambert and Villa's direction has changed, and we need to get behind it.
We could have continued buying basics at Waitrose, knowing what we're getting and paying a good price for it. Or we could try Aldi: brands we're not familiar with; yeah, you may get some horse meat in your pasty, but you may also find some amazing premium lager for less than half the price. You may not like the continental chocolate but, in the same light, you might find a nice goat curry.
I believe we will come out of this all the stronger with something that we've not seen for a long time: a team fighting for each other and themselves. For those with a real fret on, read the recent history of Borussia Dortmund. Not too long ago, they were in this situation and went about getting out of it in a very similar way.
Hope, Faith and the Villa… #cometogether