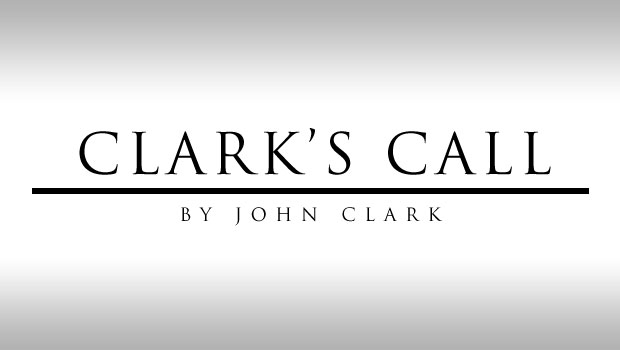 "I'm sorry". That's what I always hear when I meet an Englishman and talk to turns to football and our respective clubs.
I laugh, invariably. Because pity is the last thing I would think of when it comes to Villa. No matter what's happened to the club.
When I was a boy, seven years old, to be exact, I moved to London. 1973. My dad worked for Conoco. He was a design engineer, part of the early push building North Sea oil platforms.
Before that, we'd led a nomadic life, every year a new assignment, a new project. "Oil brats" just like "army brats". Except you didn't live on bases. You lived in the cities where people lived and loved and died. Every year, or nine months, I moved somewhere new. Friends were transitory. The idea of home was a blur. Until I reached England.
We moved into Swiss Cottage in '73, and then St. John's Wood a year later. I didn't know anything. I certainly didn't know anything about football. London was big and fast and old and wonderful and huge. I knew that I was lucky, but I didn't quite know why. There was a queen and horse guards and Jackanory and Blue Peter. Dr. Who was actually scary. Blake's Seven. The Multicolored Swap Shop and Noel Edmonds, Capitol Radio. The Wombles. My first concert, Thin Lizzy.
In 1974, my dad and two other men started a schoolboy league for kids from all over the world who were attending schools that didn't belong to a league.
Soon after, in our flat on Grove End Road, were boxes and boxes of uniforms, mainly by Umbro. Perhaps all by Umbro. Norwich and Celtic and Wolves…and Aston Villa.
They divided up all the kids and parents who wanted to be involved into teams. They made up the team names based on the teams whose colors had been donated.
I got Aston Villa.
It was my dad who took me to all the grounds in London. Even Orient. I saw Pele at Stamford Bridge when the Cosmos toured. I saw Maradona at Wembley playing for Argentina in a friendly. I saw Stan Bowles and Gerry Francis at Loftus Rd, Trevor Brooking at Upton Park. Pat Jennings at White Hart Lane. I took a couple of penalties against Peter Shilton at Hamleys (he saved them both, but I didn't make it easy). I saw Liam Brady at Highbury. My brother got his picture taken with Kevin Keegan. I met Brian Clough coming out of an elevator on holiday in Spain.
I was a very lucky boy. It was a golden age for football, and my dad embraced it and introduced me to it.
I remember him with thin rectangular FA coaching and rules guides, learning the game as he started up the "little league". He was an American football player, a linebacker, in another life. He played in college at Wyoming. But when he moved to London he fell in love with football. And nurtured that love in me.
The first colors I ever played in were Aston Villa's. I took it to heart. Villa became my team…Not Spurs, QPR, Chelsea, Arsenal or Fulham.
It was my dad who got me tickets to the League Cup final against Everton. My dad who got me tickets to see Barcelona at Villa Park. I watched Cruyff play and score. I saw the fans erupt in ecstasy when Villa equalized. I screamed and jumped and waved my scarf, and a kindly old Spaniard, who'd assured me that it wasn't over when Villa were 2-0 down and I was crestfallen, turned and smiled and said, "I told you it wasn't over."
I've loved football like nothing else ever since.
For me, it was Jimmy Rimmer, Andy Gray, Brian Little, Gordon Cowans, John Gidman, Dennis Mortimer, Gary Williams, John Deehan, Chris Nicholl, Ray Graydon, Ken McNaught, Des Bremner and Tony Morley.
I wasn't born in Birmingham. I never lived there. But Aston Villa was my first and only footballing love.
It was my dad who gave me that gift. My dad, who died eight years ago today (yesterday as you read this) after a 20-year battle with multiple sclerosis, who introduced me to the game and brought it to me.
He wasn't perfect. But he loved me and was a good father. He coached my teams, led Cub Scouts, and most important, took me on the train to Birmingham to watch my beloved Villa (and let me stay up on the weeknights to watch the European Cup). Even if he thought it was a little silly, how I'd come to adopt Villa and love them.
He studied the game and taught me the basics. Endured the endless noise as my brother played keeper and I tried to beat him against the bedroom wall in our flat. While all the neighbors complained. While the building super chased me off the green every time I marred the grass. When I missed the bus in Hampstead Heath after a game and he had to drive back and pick me up because I had no money. When I got to school an hour early and came home two hours late every day because of the pickup games in the playground.
He loved me, and he gave me football, and inadvertently, Villa. I've never looked back.
Today, yesterday, is Memorial Day in America. The day he died.
So here's to you, dad. I love you. I miss you. And I thank you from the bottom of my heart. Every time Villa take the field I think of you. And I will till the day I die. God bless you.