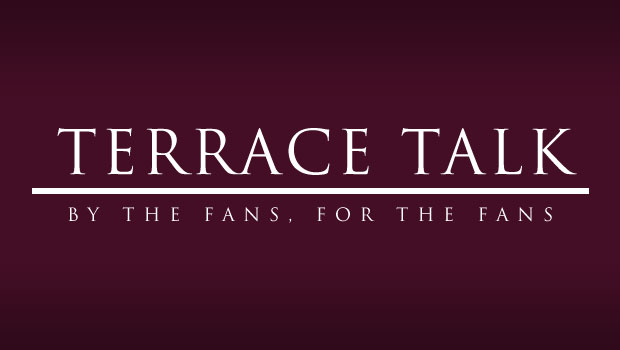 The fate of Aston Villa Football Club is still very much in the hands of Aston Villa Football Club. This seems a rather simplistic way of looking at things, particularly given that Wednesday night was spent feverishly checking the Wigan score at the Etihad. Finally, Carlos Tevez, who was the goalscorer in Villa's 0-1 defeat to City a few weeks ago, got the winner against the Latics, keeping the Villans out of the relegation zone and three points clear of Wigan who have a game in hand.
This midweek period has been something of a mixed bag for Villa, in spite of this positive result. City managed to gain two points in the title race – if it can still be considered such – after Manchester United were held to a draw by West Ham. This represents a fairly bad result for Aston Villa, who travel to Old Trafford to face a side desperate to put the Premier League trophy back into their cabinet on Monday. United will be hungry for all of the points and if Villa's shaky defence fails to hold up and maintain some level of composure, it could result in a disastrously demoralising result.
It has been mentioned by a number of Villa supporters that it would be wise to rest players for the United game given its relative lack of importance compared with upcoming "six pointers" such as Sunderland at home. This would be thoroughly reckless and conducive to little more than self-destruction were Lambert to indeed rest players for the tie given that a heavy defeat could see a damaging ambiance fill the club as it did around Christmas time. This is something that quite evidently cannot be afforded by the club at this crucial stage of the season.
It is always staggering that football teams can utterly transform towards the business end of the season from a side that offered very little to a side hungry to survive. Self-preservation is a powerful motive and Villa are being forced to dig very deep indeed. Perhaps what goes against the claret and blue army is the fact that they are facing rivals for the drop who have battled for years and survived. In spite of Wigan's defeat to City on Wednesday, they are still very much capable of dragging Villa back into the drop zone. Villa must show determination and unwavering fight if they are to survive this period. Though it is true to say that Villa's fate is still in their hands, it is imperative that opponents for the drop are not underestimated.
Speaking of fight, it was a real pleasure to see club captain, Stiliyan Petrov, come out and explain how fortunate he feels after this extremely trying year during which he has battled with leukaemia. The club has been by his side every step of the way during his struggle, which began in March 2012 with his diagnosis. Petrov describes himself as "lucky to be alive", which is a clear and rather humbling message as to how hard Villa's young team should fight to make their brave captain proud.
There is still every opportunity that Aston Villa will avoid the drop this season but it will require considerable graft and a fair bit of luck as well, given the precarious nature of the current standings and the entirely unpredictable form of those around.
Needless to say, Old Trafford represents three points that can be won, regardless of our record there and regardless of the quality of the opposition, which frankly is not title-winning. In many respects, there is very little to lose, while Manchester United are likely to have memories of last year's capitulation so may be feeling the pressure. There are more important games to come but there is no reason why the players cannot seize this occasion and make the run in all the more straight forward by taking something, anything from this game, even if it is simply a whole lot of belief in themselves.