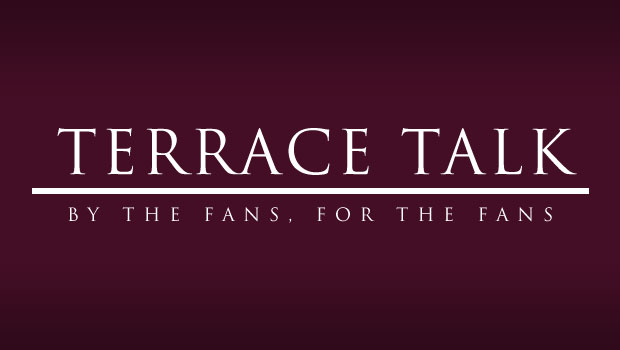 I have considerable faith in our manager, and I hope that I can convey the substance of that faith in what follows. The impressive thing about Lambert is his self-belief, and the will to stick to his game-plan come what may. In a word: character.
Managing a football team is like managing any business – you need a Business Model that you believe will work for you. By way of example, Turvey has one for this site. I would speculate, and I hope he will forgive my presumption, that he believes he can provide a football blog unlike the mindless generic that is the norm. Turvey believes in quality and he also believes that there is a market for it. To my eyes, he's never wavered from this, and he's gained some dedicated followers whose first choice is always Aston Villa Life. More will surely follow. The essential point being: he has never short-changed the blog in the interests of entertaining the unwashed.
Over the past eight or nine months, Lambert's Business Model has been slowly revealed for us. His core belief is that the team is more important than the individual players. He has no use for individuals who cannot, or will not, play within the basic philosophy. High profile names have suffered under this regime – and you know their names. The omission of expensive Aston Villa purchases has distressed many. I am not among them.
It is a given that a professional footballer will have basic skills. Some players have sublime skills. But, for Lambert, sublime skills mean little if they cannot be used for the benefit of the team. Lambert needs an extra characteristic: 'heart', which components are courage, determination, the setting aside of disappointment, and a conviction that they, as individuals, and the team as a whole, can improve.
There must be many managers who hold this fundamental belief, perhaps even the majority, so what's so special about Lambert? What's special is Lambert's ability to hold fast. Younger fans have no idea of the pressure that comes to bear whilst the transition from one game plan to a second unfolds. The pressure to play Bent, and to a lesser extent, Ireland and N'Zogbia, must have been paralyzing. But they couldn't give Lambert what he needed, so he wouldn't start them. It might be called intransigence, or willfulness or even stupidity – I prefer to call it tenacity.
Lambert believed his approach would prevail; the question was, would it prevail in time for Villa to avoid relegation? It might and it might not. But this I know: there is no other way. Prior to his arrival, Villa were in shambles; now, we scent the emergence of a winning formula. The victories over Reading and QPR were the evidence. The team refused to buckle. That's what Lambert is looking for.
Villans, I urge you to acknowledge what's happening at Villa Park, and sign on to it. There is unity in the team and now we need it on the terraces. Let us become the irresistible force that can only be achieved with the application of mental strength and self-belief. And unity.