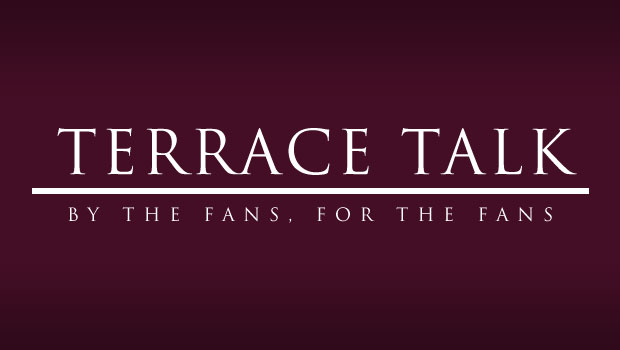 What happens in the future is derived from the now; real time actions affect the future, and much can be said of Aston Villa.
Benteke's future has often been discussed by Villans; and, more recently, the media as they attempt to get the Big Belgian a move to one of their favoured clubs. Figures have been banded about, quotes spouted from his agent, and best guesses about the player are coming from all sides.
Dispelling The Myths
Benteke's agent, in regard to his client's future (should Villa get relegated) allegedly said that Benteke is trying to repay Lambert for the faith he has shown. And, should he move, all parties would have to agree, and Villa would be looking for much more than they paid Now that is stating the obvious; but that wouldn't be a story, would it?
Secondly, the £15m figure that is being put out: We pay £7.5m; there is a "double your money" wide boy attitude in The London Press. They loved misquoting Benteke about thinking Aston Villa was in London. He supports Arsenal and has watched EPL all his life. Something else doesn't add up.
I appreciate that some of the people on here are involved in the press, and I may sound bitter towards them, but it is not "proper football writers" who get my goat. A reasonable article as to why Benteke would fit a certain club does not annoy me; they would be stupid to not look at the kid, but the sensationalist stories and constant contrived tripe that comes out of our media is the source of much of my anger. Several papers will link Benteke with every top club in Europe over the next three months – even if they are just guessing – in order to print "We told you first" if he does move.
If Villa get relegated, we can say goodbye. There will be no chance he'll stay, but asking price starts at £25m. If Villa stay up, then there are options. If Lambert can move on Bent, Given, Dunne, and Ireland, it allows him to offer a new bumper five year contract. It comes down to this: We'll reward you, you stay and we'll be fair with you in the future. (The kind of deal Levy does – sign here stay for another year or two and then we'll sell you to who ever you want – see Bale very soon.) This is the most likely option if we stay up, and would probably come with the promise that Villa are set to spend again. Should we be able to pick up another few Benteke type players – what, then?
Second season syndrome: yes it is real; but, for Benteke? No. He will batter and bully defences all his life. You can see the quality he has oozing out of him. Strength, size, and speed combined with his footballing ability;  I think we should just enjoy the time we have with him in a Villa shirt, because I think he will go right to the top. He has reminded me of the unplayable John Carew, who turned up at Villa on a few occasions; yet, Benteke seems to do it more often than not.
Looking Ahead
Let's stop guessing what is going to happen in the summer. So much can affect what happens between now and then. Getting down on the player, or the club, over a decision that is months away, is going to do no good. "If" is a little word with big possibilities, and there are lots of ifs coming up in the remainder of the season. Let's try and turn them all to our favour and leave all the negative thoughts about what "might" happen behind us.
I have not given up hope that we will see Benteke for another season or two, but to keep hold of him is going to require the club to progress with him; which, in turn, is going to require Lerner's arms to get longer, and more of the same from Lambert.
News from around Europe that our press have chosen to ignore regarding Villa, here a small list of the interesting names that have been scouted or linked in the press:
Ole Kristian Selnæs
Kara Mbodj
Stefan Strandberg
Iñigo Martínez
Jordi Amat
Lucas Digne
Adam Maher
Jores Okore
There seems to be some evidence that this list could actually be targets. All very young, but all look like they suit the Premier League, and they come with very reasonable price tags.
As an aside, and speaking of the future, it was nice to see Jack Grealish being rewarded for his progress this year, taking the Rep Ireland U17 award. This kid has real talent: we've all seen talent go to waste, but he down to earth, honest attitude to him. Grealish works his socks off and can hurt people with his feet, so watch out for him. Graham and Carruthers may take more of the headlines in the youth ranks, but neither – in my opinion – are as talented as him. Jack is our very own little Hazard. Who knows? One of the three I  may save us £25m in transfer fees.
On to the Arse: onwards and upwards! Let's beat the goons this weekend.