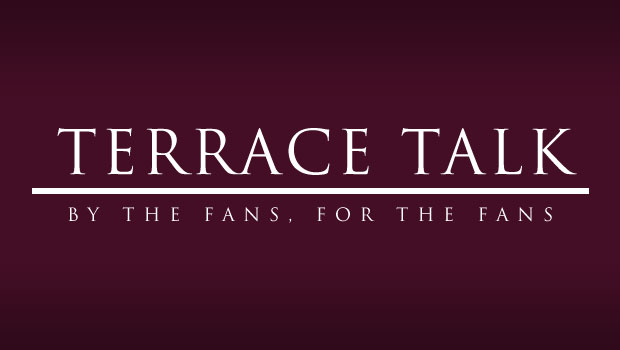 Out of the bottom three, and things are looking up! But, the job isn't anywhere near finished yet; we still have quite a fight on our hands. I don't, for one minute, think that anybody believed that the job was done; in fact, most realise that it is still creaking into movement, but what I saw on Sunday was exactly what is needed to save this club!
I'm under no illusion about the quality of the football on display this last Sunday – it was relatively poor. West Ham's tactics always produce a game that is seen as a bit of stinker: big and strong at the back whilst hoofing the ball up towards Findus' latest contribution to lasagne. We're used to seeing a similar game played when Stoke comes to town.
What I did see was plenty of fight and determination, which will be needed in abundance between now and the end of the season.
A good case in point is the demise of Stephen Ireland, who, it appears, has been frozen out of the squad and asked to train with the youth set up. In terms of raw talent, you will be hard pressed to find someone better in our current crop for natural ability. The problem with Ireland is that all the ability in the world is useless without the attitude and application to display it on the pitch. Ireland has chance after chance. Since he arrived two and a half years ago, I can think of one occasion when we saw him realise his potential and run a game: the away win at Chelsea last season. He was incredible that day, and showed just what he was capable of. Sadly, we have been waiting to see it again since then. The Bradford semi and Wigan games showed how mentally fragile he is. In a time when we need plays, looking at our experienced members for guidance, they instead were faced with an empty shell who looked like he had given up and seemed to run around with his head in his hands.
In stark contrast, step forward Charles N'Zogbia. Since his move to the free role behind the striker, he has been a player transformed. He looks like the player we signed again; needless to say, that player almost single-handedly kept Wigan up that season.
I'm ready to hurt people to try and help us stay up is the fighting talk we as fans have been looking for, and it's a mentality that needs to spread throughout the squad.
The evidence was there on Sunday that this squad does have the fight within them to get the job done. Charles N'Zogbia, Fabian Delph, and Nathan Baker are three examples that immediately spring to mind from Sunday's game. N'Zogbia caused West Ham problems, and untimely was the difference. Delph showed the promise from when we first signed him: he chased everything and had a pass completion rate of 92% – impressive in anyone's book – and Nathan Baker really put his body on the line for the cause.
I have to admit, I thought it was more likely to be Ireland issuing the rallying cries – opposed to N'Zogbia – not that it matters who it is.
Commitment, hard work and accountability are what we need now! Twelve games to go; and, be assured, we will hit more bumps in the road. These three qualities will ultimately be what sees us through.
It's very much a case of go hard, or go home!