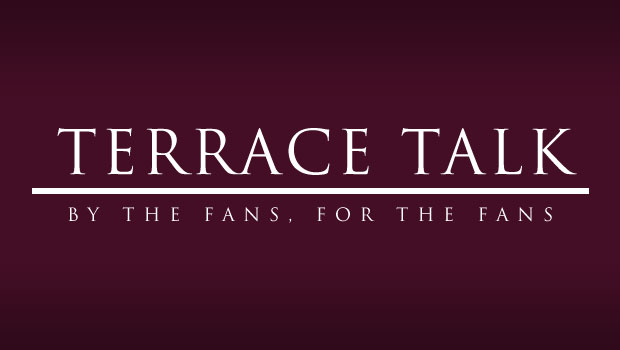 Finally! After several weeks in waiting, I am now able to construct an article for Aston Villa Life post-Villa win; and, in the words of James Brown: I feel good, especially as every single result last weekend went in our favour (bar Southampton's surprise win at home to Manchester City).  A single point would have done little for us, so the main point was seeing Villa do their bit after Saturday's results.
With no FA Cup game this weekend, the players and management team have a little while to reevaluate the position we find ourselves in and prepare for the match at the Emirates a week on Saturday.
As good as it feels to win and be above that trap-door for the time being, I certainly will not be getting carried with the performance against West Ham. The first half was pretty much a non-entity; the only talking point was Andreas Weimann's glaring miss after a couple of minutes. I felt that both sides were equally as sloppy in possession.
The Hammers came out with a spring in their step for the second period, knocking the ball around with a touch of vigour before finally getting into the game. To be brutally honest, neither side can say that they deserved the win, but we certainly needed those three points a lot more than they did. This victory is just one step on the long road to safety, but you can bet your bottom dollar that there's bound to be plenty more twists in the tale between now and the season's end.
Villa will to have to raise their game ten-fold to get anything out of the next two matches against Arsenal and Manchester City; should we pick up anything out of these games, then that will be firmly inked in as a bonus. Fortunately, looking at the next couple of fixtures of the teams around us, I don't believe things will alter all that much prior to going into the crunch fixtures at Reading (9th March) and at home to Queens Park Rangers (16th March). Come the week commencing the 18th March, we'll certainly know a lot more in terms of wins required etc.
Whilst we're pitting ourselves against the big boys, I shall be keeping more than just an eye on a trio of other fixtures over the course of the next few weeks, and those are:
Reading v Wigan (23/02), Newcastle v Southampton (24/02) & Southampton v QPR (02/03)
Reading against Wigan is a stand out next weekend; whereas, should Southampton fail to pick up any points in their two upcoming matches, then they, too, could see themselves being sucked into the mire.
On my final note with regards to the West Ham match, I was very pleased to see that Lambert finally saw sense and dropped Joe Bennett, who has been a consistent thorn in our side – yet, seemingly until now, had made himself an ever-present. His replacement, Nathan Baker, produced a hearty display; and, presuming he starts against the Gunners, is going to have to have an absolute stormer to keep the in-form Theo Walcott quiet.
Brad Guzan was excellent in goal, but my stand-out player was Fabian Delph. He showed a steely energy and was back and forth and up-and-down, which was great to see. Admittedly, on occasions he ran into a cul-de-sac, but he looked hungry.
Hopefully we can now kick on a little bit. We go into the next two games, where both the media and fans expect us to come away with nothing, and therefore play with little or no pressure heaped on our shoulders. If the players dig deep, then who knows?
Last week I took a little bit of stick in the comments section for stating that Villa would be good value for an immediate return to the Premier League – should the worst happen. The Championship is by no means a gimme, but I feel that my words may have been taken out of context.
What I meant was that I can't foresee a mass exodus of players if we were to go down. Naturally, there will be half-a-dozen or so players who would seek to quit the club to play top level football again; but, because our squad wage bill is now very much in line with what the club brings in [even despite relegation in this example], then I would like to think that these players, along with a few sensible additions, could – and probably should – see us back to where we belong.
I'd recommend that you spend this weekend relaxing a little. Put your feet up and give the old ticker a much-needed rest. Supporting the Villa in this day and age should definitely come with a health warning.
Until next week, Up The Villa!