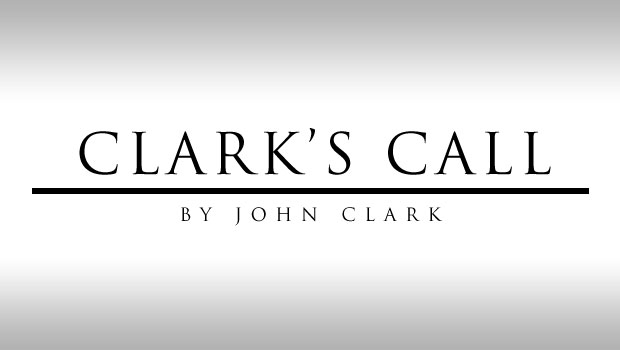 Now that we're eight days into January and some sides have already made signings and rumors are flying thick, Villans are starting to worry (even more than usual, if it's possible) about our transfer strategy. If we have one. Do we? I don't know. I do know I haven't seen a master plan published in The Sun, home to many master…ful spreads.
For me, on the face of it, it seems ludicrous to suggest that this window hasn't been in discussion at Villa Park ever since the summer window closed. And most likely even before.
Why?
Randy Lerner has obviously bought into Paul Lambert. He's signed checks for Lambert to sign players at positions where we already have much more experienced and expensive versions available, and with no clear exit strategy for the obsolete malingerers.
Stephen Warnock, Alan Hutton, Shay Given, Darren Bent and Richard Dunne, meet Joe Bennett, Matthew Lowton, Brad Guzan, Christian Benteke and Ron Vlaar. Maybe that's a bit harsh on Dunne since James Collins went away sharpish, but you get the picture.
Lambert's makeover proceeded either before, or in tandem with, existing players being moved on. That means his vision is being backed at the top.
And Lambert, even if it's just down to ego or being a Scot, understands a budget and the idea of not paying over the odds. He'd very much like to debut more Bentekes. It would make him look rather shrewd, if not downright brilliant, and greatly increase his odds of doing something remarkable with Villa.
Which would be good for Paul Lambert. Which in turn….(hint: motivated self-interest).
Moreover, a vision for how to remake a Premier League club on the fly isn't a five-minute conversation. Or a static document. A makeover isn't sanctioned and executed by the seat of one's pants.
Lambert's approach has been presented, discussed and sanctioned. It was never the sort of thing that either Lerner or Lambert thought would be accomplished overnight, or in one window. My guess is that "staying up" was the true break-even point for this season, when it comes down to it.
So…When players were being signed during the summer, there was obviously a much larger conversation about the quality of the entire squad, the wage bill, what would need to happen subsequently, and through all of that how Villa could accomplish more and spend less. Like Spurs.
I'm not saying Lambert has a (relative) fortune to work with. But I do believe he'll have enough to do something meaningful. He'll likely have more if he can move some of our deadwood sooner than the next close season. Lerner, however, would, to my mind, consent to some duplicate wages for a half-season (wages that would be reduced dramatically at season's end) if Lambert thinks it necessary based on the summer's approach.
Then why no movement yet? Have Villa no ambition? Are we just sitting still and letting others steal our targets and strengthen at our expense?
"No" and "who knows." The season thus far may have changed priorities and targets. KEA and Westwood…Did they fail to do enough? Just need a better partner? Bannan? Delph? In some ways not a lot between them, though they are very different players. None of them, however, is a dominant physical presence with the pace, range and athleticism of the best holding/defensive MFs.
Next, targets may have cooled or are now entertaining other offers. Likewise their clubs (and agents). Lambert may want to see if he can do something to generate more funds before he decides what budget he's willing, or forced, to deal with. He's seemed decisive and persistent about the targets we've landed so far. He might not like the make-up of the players other teams have signed. Who knows.
Regardless, the last thing that's happening is everyone at Villa Park being unaware that the window is open, or that such-and-such club is bidding for so-and-so, especially if said so-and-so was on Lambert's wish list.
If you're freaking out, don't. Benteke didn't happen overnight. Neither did Vlaar. And it didn't have much to do with whether we wanted the player or whether the player wanted to come.
And then there's a League Cup semifinal starting tonight. Bradford. Never been, in all honesty. I hear Villa fans routinely saying we should be beating everyone like it's 1981. Well, it ain't. But, I will say that despite their cup heroics to date, if there is anyone we ought to be beating it's Bradford, home or away, with or without gravity, legs, Bovril, penicillin, or the Enlightenment.
The problem with this is that of all teams, it's likely Chelsea who will await us at Wembley. And no one scores more for fun against us than Chelsea. But, everyone will say something delightfully and ambiguously sort of positive like, "It's a day out." For some reason, though, we've had our share of luck against them as well, and, damn the torpedoes. If we're healthy, it won't be a rout.
Speaking of routs, in the American college football national championship game last night, Notre Dame (ranked #1, and joint #1 all-time with eight national championships) lost to Alabama (#2, the only other joint winner of eight titles, and winner of two of the last three), 42-14 (6-2), after being down 28-0 (4-0) at halftime. And it wasn't anywhere near that close. It doesn't just happen to Villa or poor teams. Whatever that's worth.
Back to Bradford: Give us your staring lineup, prediction, best bets (calling Mr. O'Gara. Mr. O'Gara to the white courtesy telephone, please), whatever you like.
Anyway, I'm off to an undisclosed location to eat something interesting not involving bacon.