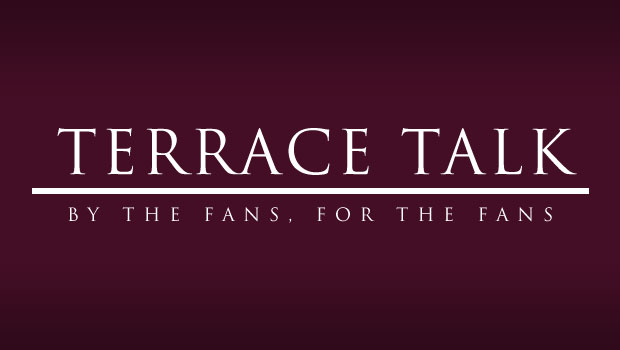 It's been a tough festive period for Villa fans, a glut of goals conceded on embarrassing fashion has left many fans hitting the panic button, and understandably so.
Fortunately we appear to have put a stop to the rot after a 2-2 draw away at Swansea. Swansea's a tough place to go and a point should be seen as a reasonable result, especially when taken in to account our recent form.
Since my last article the team has conceded 17 goals in four games and only retuned two in retaliation. Whatever way it's dressed up, that stat is unacceptable.
The good news is we now have a gap till our next league game (at home to Southampton), with welcome cup distraction as some filler. Both games against lower league opponents give Paul Lambert an interesting decision to make. Does he rest our kids and maybe risk one or both cup games, or does he go full strength in an effort to try and build confidence?
Personally I would like to see some compromise rather than going gung ho and risking the fitness of some of our first team or by picking a very young squad and essentially risking the tie.
Personally I think a stronger team should be played against Bradford: Wembley is too big an opportunity to throw away in my eyes.
The other reason I am thankful of this break in league games is it gives both the manager and the board the chance to become active in the transfer window.
If you ask me, what his squad really lacks is leaders, players who can tell the youngsters to get their heads out of their arses and focus them, someone who can grab a game by the scruff if the neck and lead by example. I'm not a believer that such leadership goes hand in hand with experience, it's a little bit clichéd, but some people are just born with it.
I also expect to see some of our current elder statesmen leave the club. Rumours of a deal taking Dunne to the Red Bulls and of clubs looking at Warnock are already littering our news feeds.
Whatever happens this window it's my opinion that we have to be very active. Some of our current squad need shipping out to freshen things up, and our youngsters need leadership on the field. I believe Lerner will back Lambert and give him the tools and license to make this squad his own.
Making this squad his own is not going to be a quick fix, and it will certainly take more than this window to assemble the squad he wants. That will take at least three windows in my opinion. The important thing for now is that the transfer policy is adjusted to cope with the demands of the league.
I understand that Lerner wants to build a squad for the future and whilst that's commendable it cannot be at the expense of the here and now—after all, if the worst was to happen, surely that would derail the future plans anyway.
We are not a quick-fix club, Lerner doesn't have the money to throw at the problem like before. The route for us is a slow process of growing and consolidating. Indeed the model to follow is that set by Spurs. They have only recently started spending and paying high wages and transfer fees, but they only did it when they had the revenue available. It took them years of building to achieve that. The Baggies have done a similar thing.
Years of living within their means have started to pay off for them.
In comparison, a club the size of Villa employing the same financial strategy would reap big rewards in the future, both on and off the pitch.